Not sure of the actual date for this random act of kindness, but it was made by a man called Carl, who was "paying forward" another random kindness act, given by an unknown couple at his local diner.
VIDEO:
—————————
He has done this by paying anonymously for someone's dinner and also giving his shopping cart with the items paid to shoppers at his local store.
On the day he was given this random act of kindness,  he had been visiting his wife who had suffered a stroke months previously at the nursing home.
He visits her twice daily and then goes to the restaurant because he hates being alone and is also not good at cooking. He was about to pay for his meal when the waitress said told him that it had been covered by an unknown couple in the booth next to his.
It give him a pick-up he needed so much at that time because he was feeling very low. In addition, it made him feel good to know that there were still good people about and it also restored his faith in human nature.
This also reinforced his belief that someone is always looking after us no matter what. I also tend to believe this because things have just happened to me when things were no good. However, when I look back, I am so glad that they happened because doors opened or people who I needed, started appearing.
———————-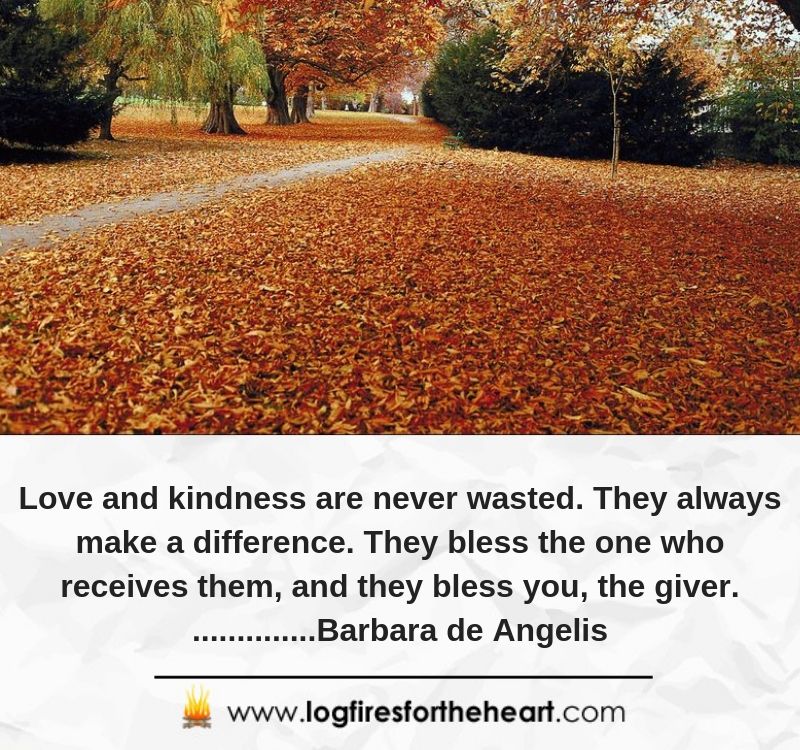 Love and kindness are never wasted. They always make a difference. They bless the one who receives them, and they bless you, the giver.………….. Barbara de Angelis
Barbara de Angelis: – born in Philadelphia, the USA in 1954, she is a TV personality, author, and lecturer.
—————————