In these uncertain times, we do hope that another of these inspirational quotes about life can help you in some way. These are unprecedented times, with life-changing events happening on a daily basis.
At times like these, we all need a dose of inspiration. I hope the following life quote can help to remind you not to give up on yourself in the daily battle called life. Please take care of yourself.
Inspirational Video Quote About Life:
——————————-
Inspirational Picture Quote About Life: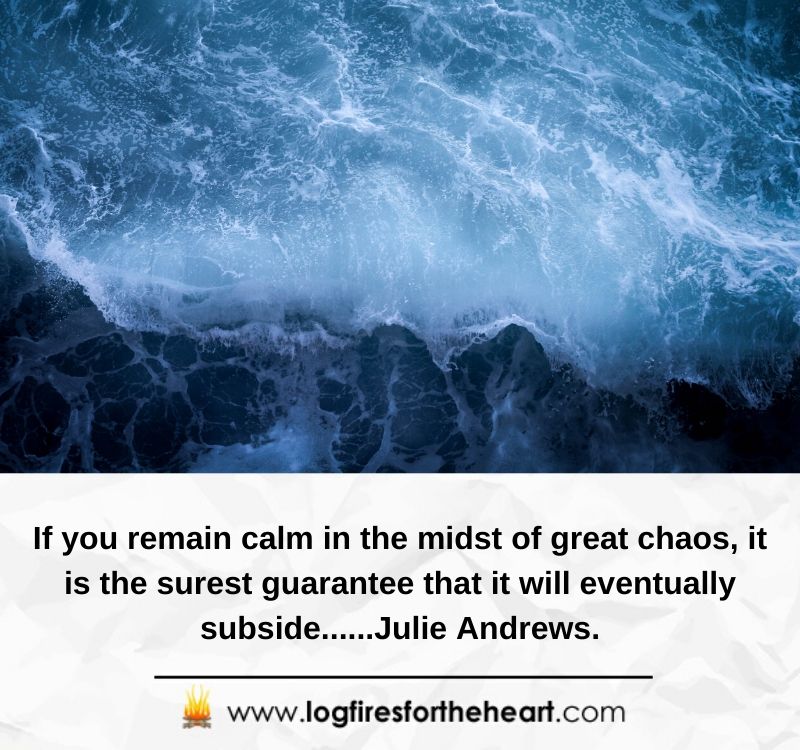 If you remain calm in the midst of great chaos, it is the surest guarantee that it will eventually subside……Julie Andrews.
Julie Andrews: She is an English actress and author, who was born in Walton-on-Thames, England. She made her feature film debut in Mary Poppins for which she won the Academy Award for Best Actress. In the film "The Sound of Music" she won the Golden Globe Award for Best Actress.
—————————-
Please SHARE this video. Thank you.