In these uncertain times, we do hope that another of these inspirational quotes about life can help you in some way. These are unprecedented times, with life-changing events happening on a daily basis.
At times like these, we all need a dose of inspiration. I hope the following life quote can help to remind you it's okay to fail in this daily battle called life.
Inspirational Video Quote About Life:
—————————
Inspirational Picture Quote For Life: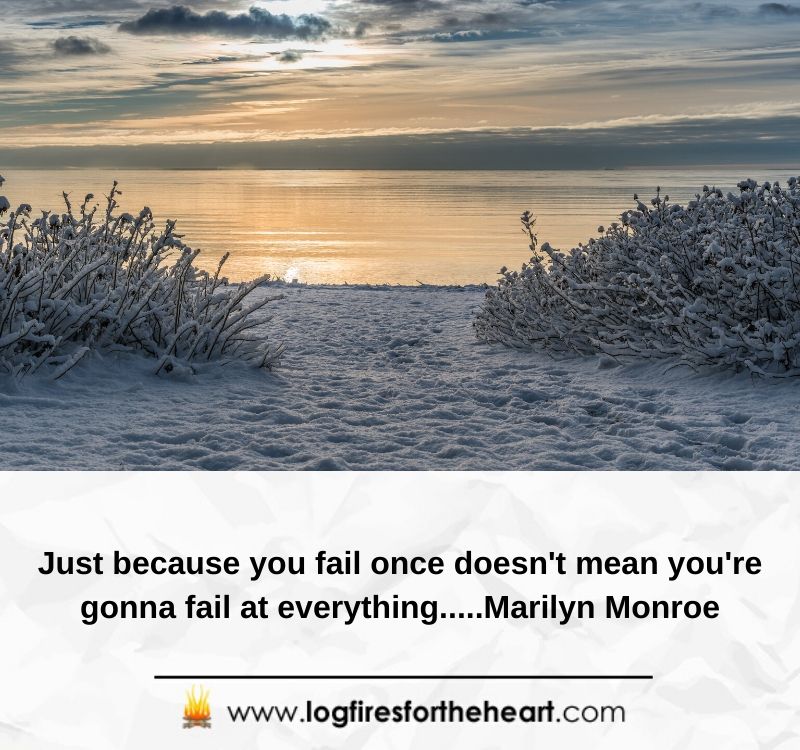 Just because you fail once doesn't mean you're gonna fail at everything…..Marilyn Monroe
Marilyn Monroe: She was an American actress, model, and singer, who was born in Los Angeles, California. She was best known for comedic blonde bombshell characters. Her films over ten years grossed around $200 million.
—————————-
Please SHARE this video.