In these unprecedented times, what are the best inspirational quotes about life that help you in some way?  In these uncertain times, there are life-changing events happening on a daily basis. Take care of yourself.
At times like these, we all need a dose of inspiration. I hope the following life quote can help to remind you not to give up on yourself in the daily battle called life.
————————–
Inspirational Video Quote About Life:
————————–
Inspirational Picture Quote For Life: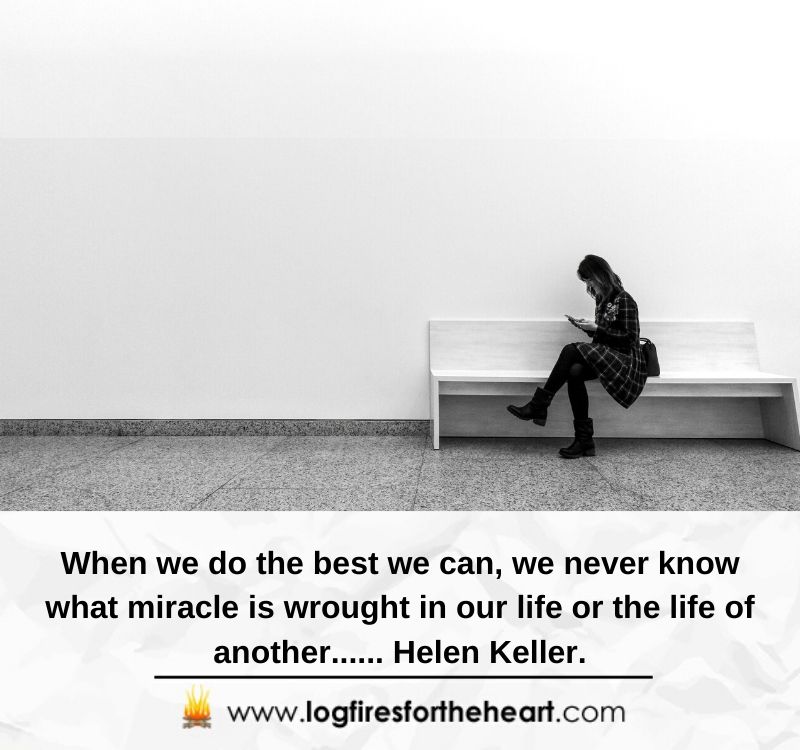 When we do the best we can, we never know what miracle is wrought in our life or the life of another…… Helen Keller
Helen Keller: She was a deaf-blind woman who became a role model for millions of people. In 1964, Helen was awarded the Presidential Medal Of Freedom, the nation's highest civilian award, by President Lyndon Johnson. A year later she was elected to the Women's Hall of Fame at the New York World's Fair.
—————————-
Please SHARE this video. Thank you.