I love inspirational quotes for life, and I do hope that one of these inspirational quotes for uncertain times, can help you in some way. More of these quotes will follow. No one needs to be told that these are unprecedented times, with life-changing events happening, happening on a daily basis
———————–
Inspirational Video Quote:
————————-
Inspirational Picture Quote: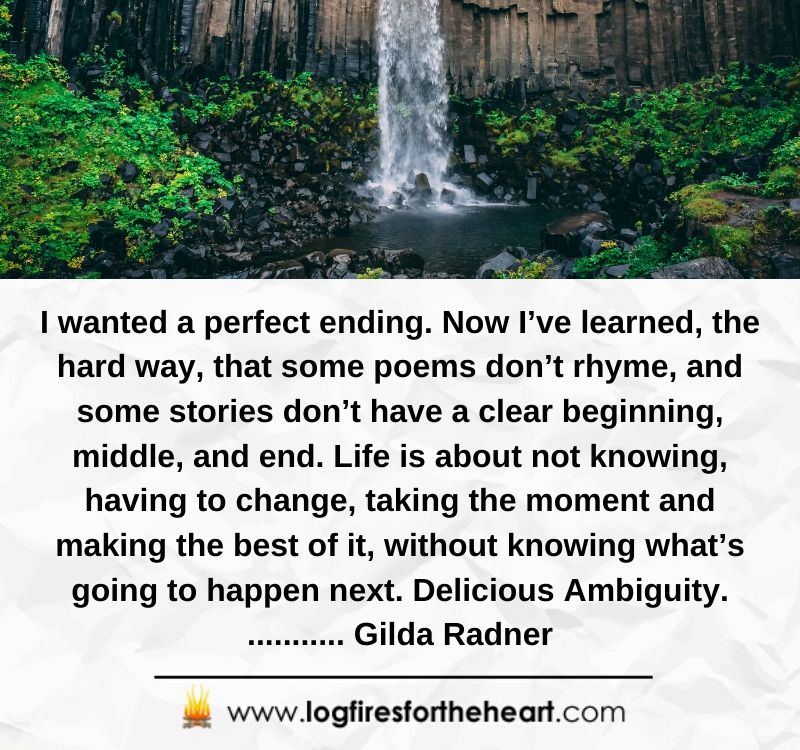 I wanted a perfect ending. Now I've learned, the hard way, that some poems don't rhyme, and some stories don't have a clear beginning, middle, and end. Life is about not knowing, having to change, taking the moment and making the best of it, without knowing what's going to happen next. Delicious Ambiguity. ……….. Gilda Radner
Gilda Radner: She was an American comedian and actress, who was born in Detroit, Michigan. She was one of the original cast members for the NBC sketch comedy show Saturday Night Live, for which she won an Emmy Award.
—————————-
Please SHARE this video and for more  inspirational quotes for uncertain times: