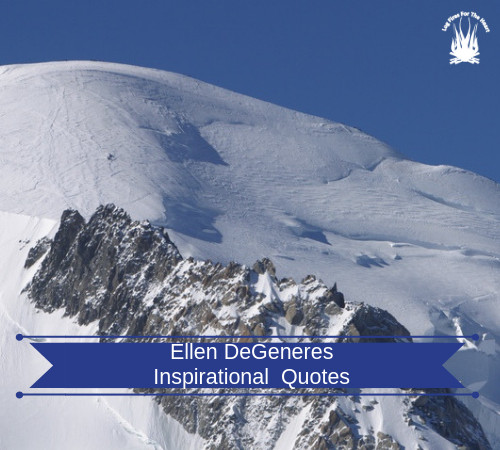 I hope that the following Ellen DeGeneres quotes will remind you not to give up on yourself, your dreams and goals.
She is a lady that I deeply admire and her show brings heartwarming stories that remind you of the goodness in the world.
She is an American television host, actress, producer, and LGBT activist who was born in Metairie, Louisiana on January 26, 1958. She starred in the popular sitcom called Ellen and has hosted her long-running syndicated TV talk show, The Ellen DeGeneres Show.
Please leave a comment below and please SHARE these beautiful picture quotes by  Ellen DeGeneres. Please view our Top 7  Ellen DeGeneres  Inspirational Video Quotes and check out our  >>> Free Inspirational Video Quotes For When Times Get Tough <<<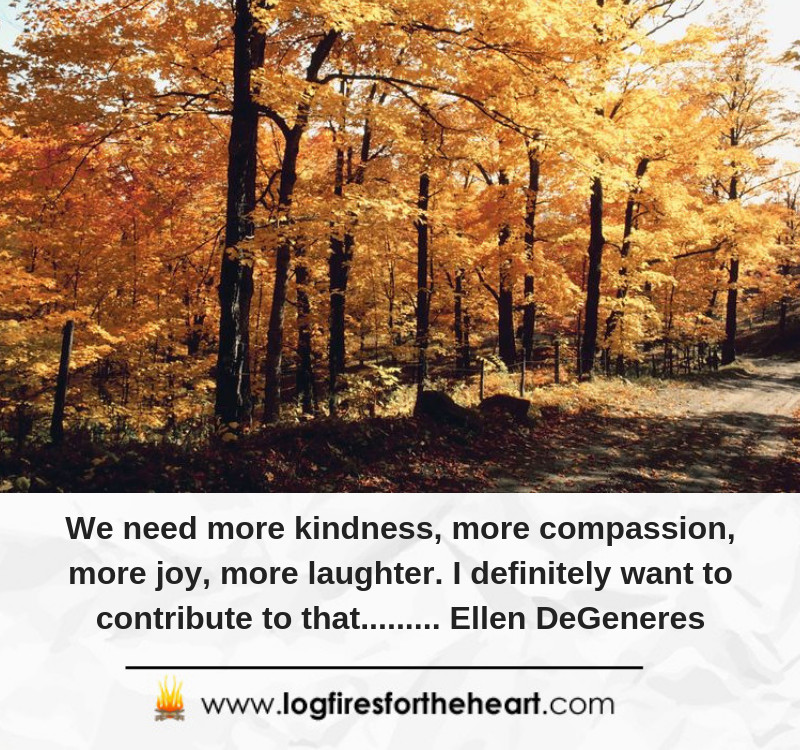 We need more kindness, more compassion, more joy, more laughter. I definitely want to contribute to that……… Ellen DeGeneres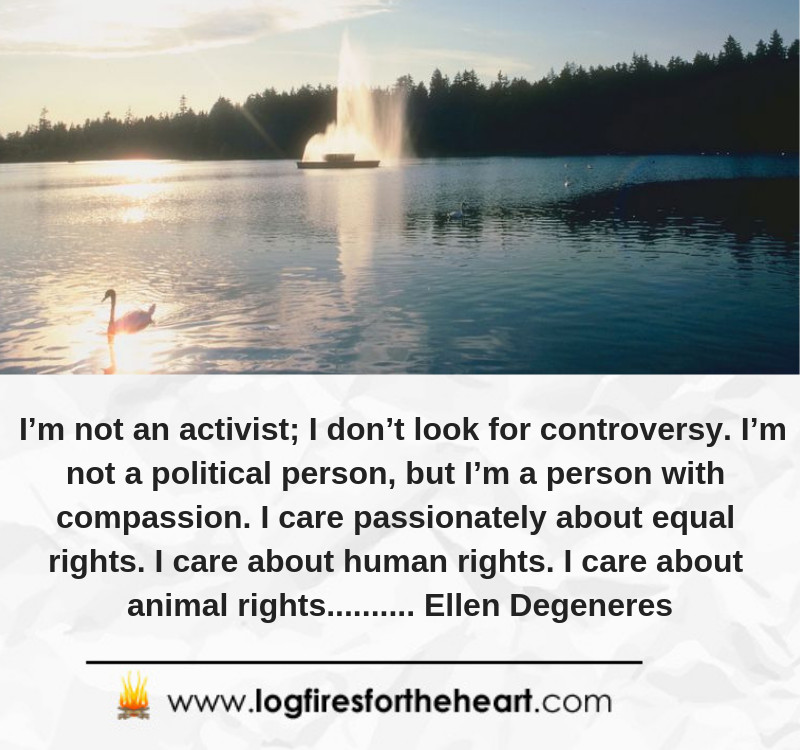 I'm not an activist; I don't look for controversy. I'm not a political person, but I'm a person with compassion. I care passionately about equal rights. I care about human rights. I care about animal rights………. Ellen Degeneres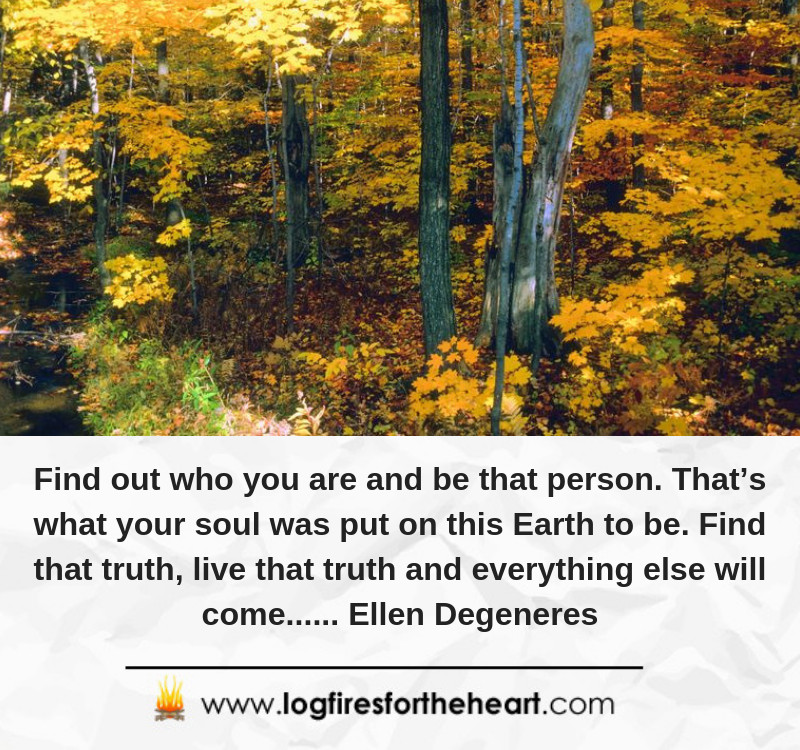 Find out who you are and be that person. That's what your soul was put on this Earth to be. Find that truth, live that truth and everything else will come…… Ellen Degeneres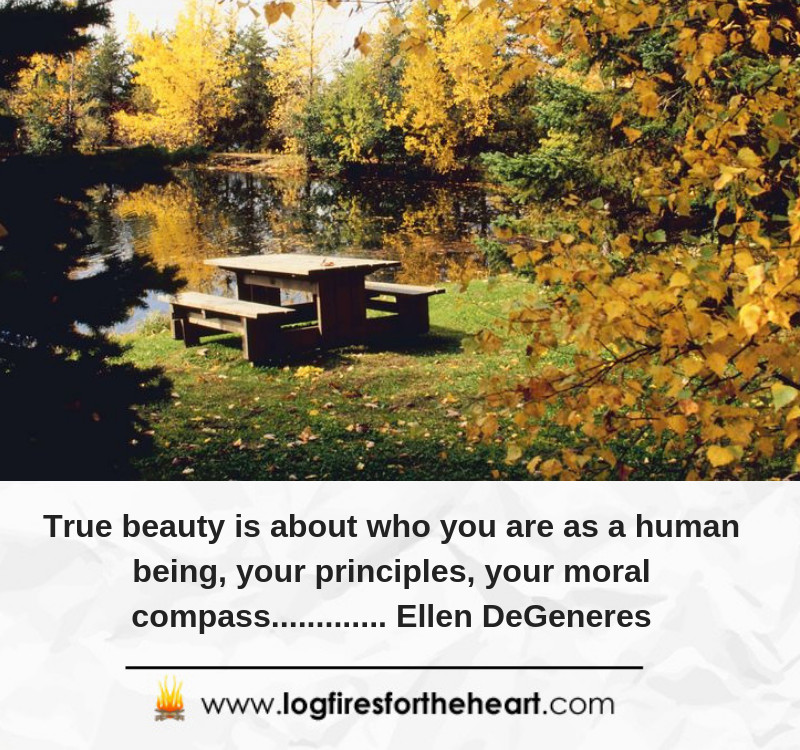 True beauty is about who you are as a human being, your principles, your moral compass…………. Ellen DeGeneres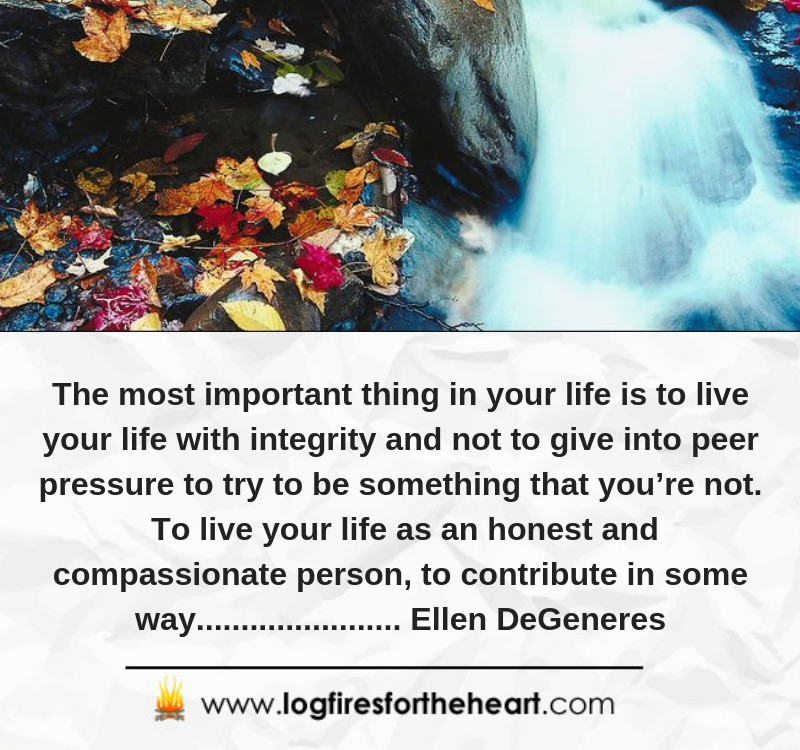 The most important thing in your life is to live your life with integrity and not to give into peer pressure to try to be something that you're not, to live your life as an honest and compassionate person, to contribute in some way……… Ellen DeGeneres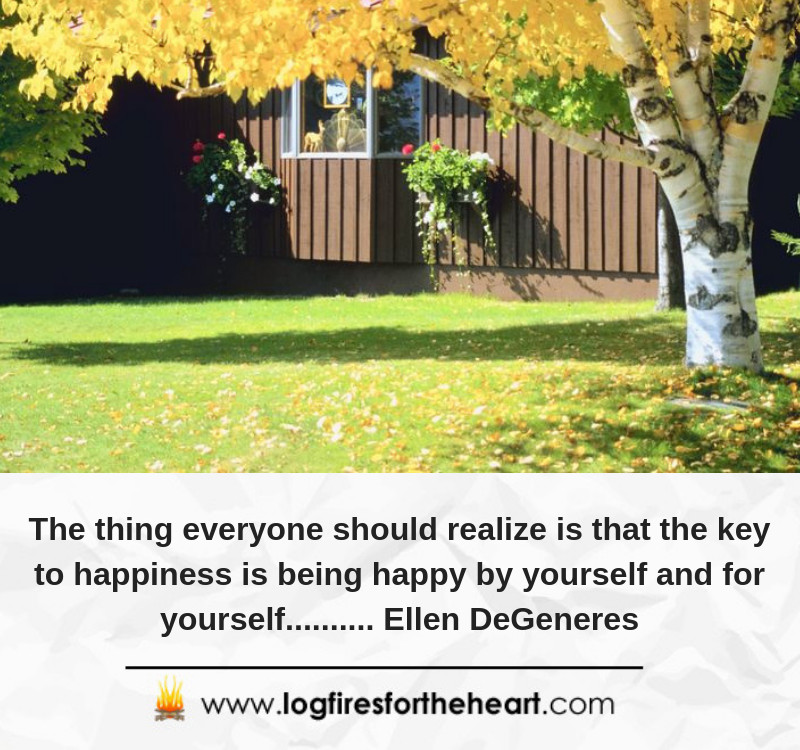 The thing everyone should realize is that the key to happiness is being happy by yourself and for yourself………. Ellen DeGeneres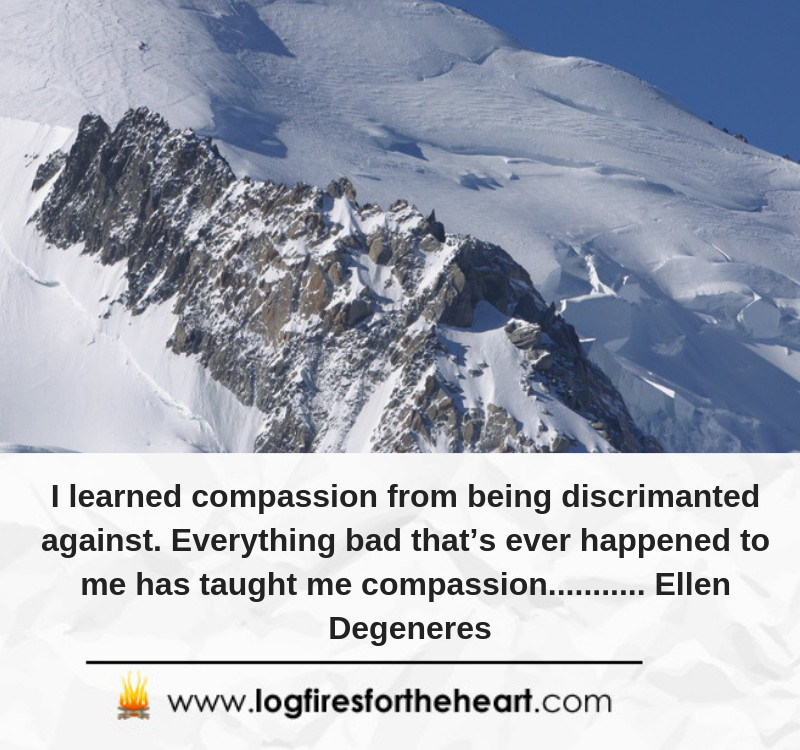 I learned compassion from being discriminated against. Everything bad that's ever happened to me has taught me compassion……….. Ellen Degeneres.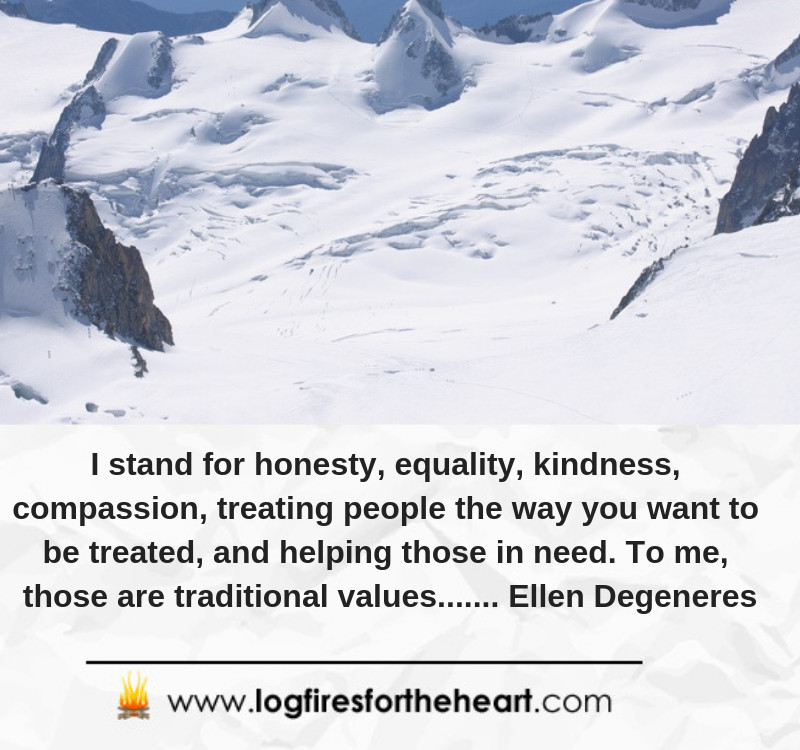 I stand for honesty, equality, kindness, compassion, treating people the way you want to be treated, and helping those in need. To me, those are traditional values……. Ellen Degeneres.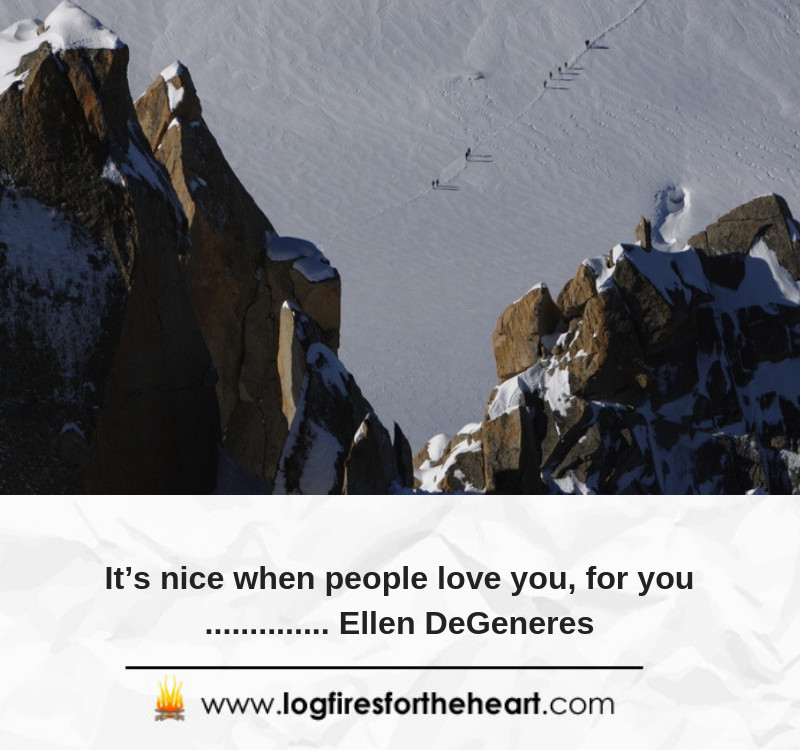 It's nice when people love you, for you………….. Ellen DeGeneres.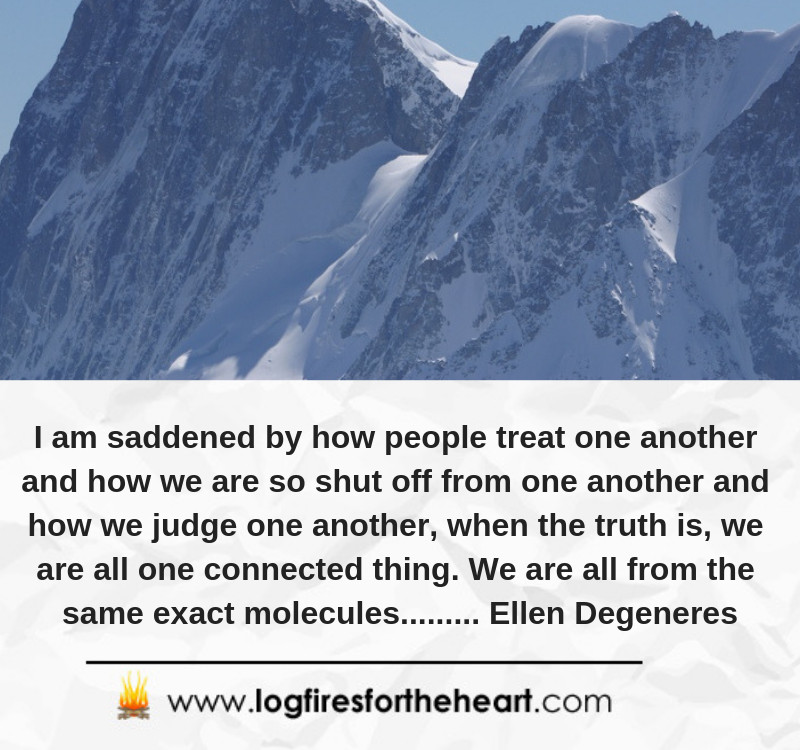 I am saddened by how people treat one another and how we are so shut off from one another and how we judge one another, when the truth is, we are all one connected thing. We are all from the same exact molecules……… Ellen Degeneres.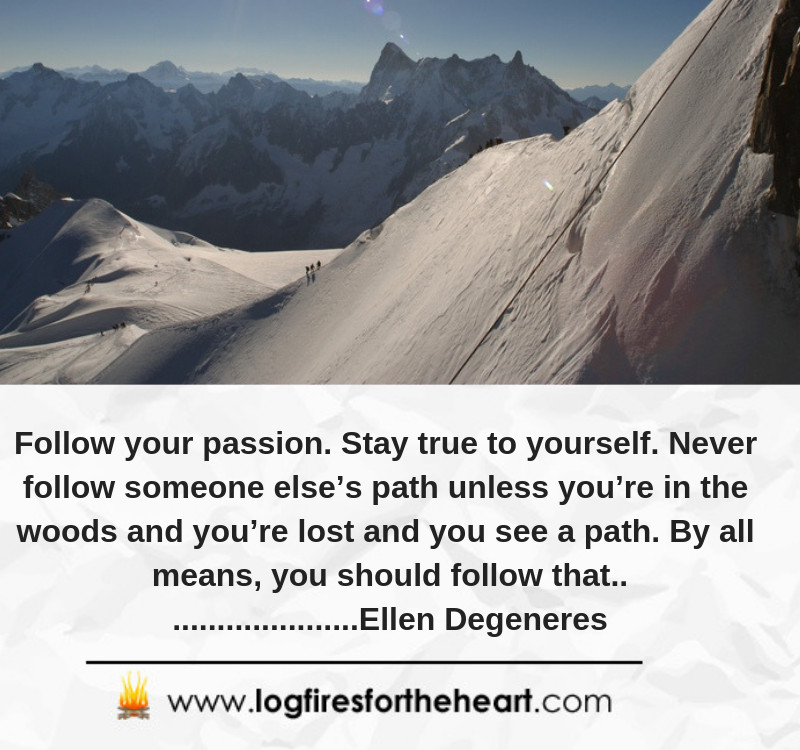 Follow your passion. Stay true to yourself. Never follow someone else's path unless you're in the woods and you're lost and you see a path. By all means, you should follow that…………. Ellen Degeneres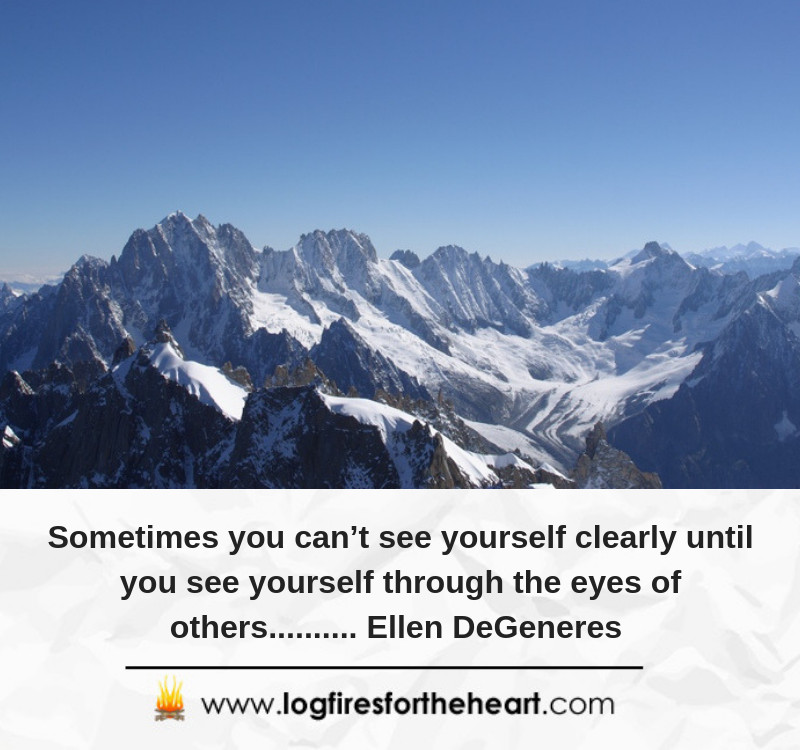 Sometimes you can't see yourself clearly until you see yourself through the eyes of others………. Ellen DeGeneres.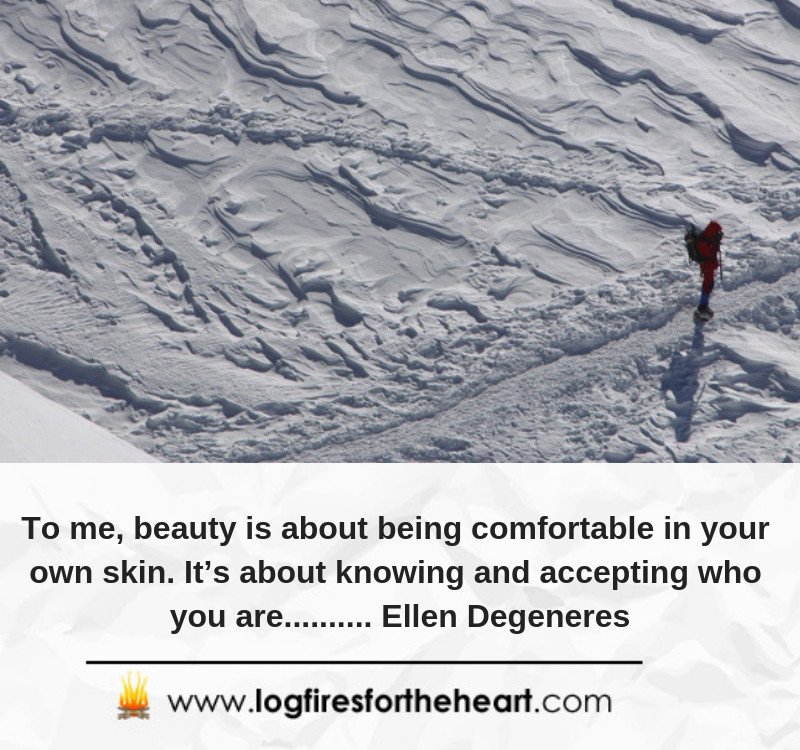 To me, beauty is about being comfortable in your own skin. It's about knowing and accepting who you are………. Ellen Degeneres.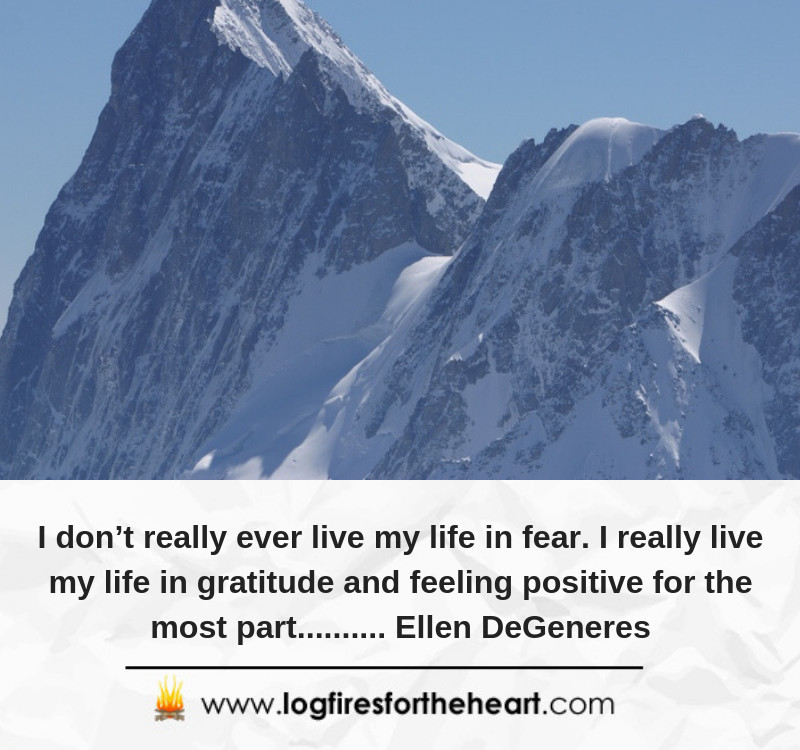 I don't really ever live my life in fear. I really live my life in gratitude and feeling positive for the most part………. Ellen DeGeneres.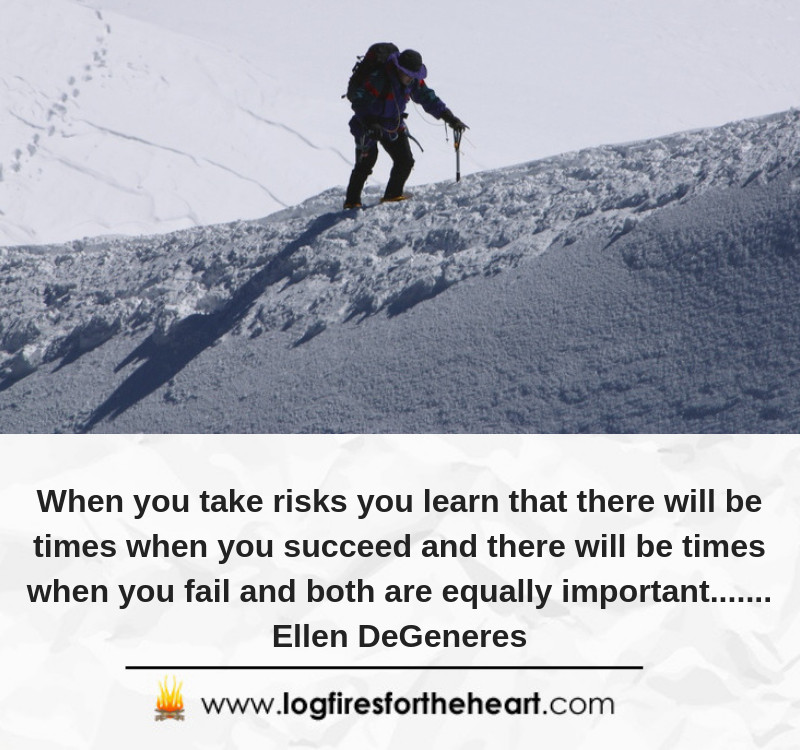 When you take risks you learn that there will be times when you succeed and there will be times when you fail and both are equally important……. Ellen DeGeneres.