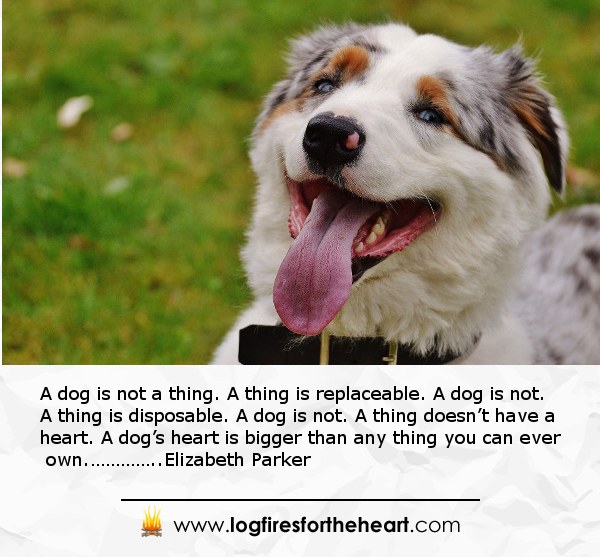 Inspiring Story:
Sometimes, it might appear that the relationship between humans and any other animal species, seems to decline with each new generation.
It's relatively easy to find instances of cruelty and neglect towards animals; discarded pets ending up on the streets, abandoned by their former owners who simply got tired of them or couldn't afford to keep them any longer.
Alone and in a completely foreign environment, these animals; dogs especially; enter a very harsh life.
But, this is not always the case. A recent chance encounter which happened in Fontana, California, clearly showed that there are still people, who are not willing to turn a blind eye to the suffering of man's best friend.
The main character in this story is a dog called Gladys, who got a second chance at life. This happened because of good Samaritans, namely a person by the name of Karen Herrera.
One morning, just two days before Thanksgiving, Herrera was walking in one of the side streets, where she lived, when she noticed a bag on the side of the road.
At first, she did not think twice about a trash bag lying there, but once she realized it was moving, she decided to take a better look. Upon opening the bag, she found a dog inside, which was cold and terrified. She also noticed that the dog was bleeding when she touched the back of its spine.
Immediately, Herrera called the police. Another passer-by also arrived on the scene and came to help, bringing with him a blanket. They wrapped the injured dog in the blanket, hoping to warm it up, while waiting for the animal service.
Very soon, the trained animal service professionals arrived on the scene and took Gladys to the General Dog and Cat Hospital, located in San Bernardino.
There, it was quickly determined that she was suffering from bite marks and Mange.  In addition they also determined that the dog had been clearly abused and neglected.
It is still not known who left Gladys for dead that cold morning, and currently, the case does not include any arrests. But, at the same time, on a much brighter note, Gladys is getting better.
She is located at a local Animal Rescue center that offers rehabilitation to animals. There, this poor abused dog is receiving an abundance of care, attention and love from all those at the centre.
All the signs point to her making full recovery in the upcoming months, and then the center will be able to find someone who will adopt her.