We do hope that you are enjoying another motivational  Christmas quote if you do observe the festive season.  If you are having a rough time in your life, we sincerely hope these quotes motivate and uplift you.
With regard to this quote, we do wish that the spirit of Christmas could last all year because people seem kinder and the world seems nicer.
Christmas Motivational Video Quote:
————————————
Christmas Motivational Picture Quote: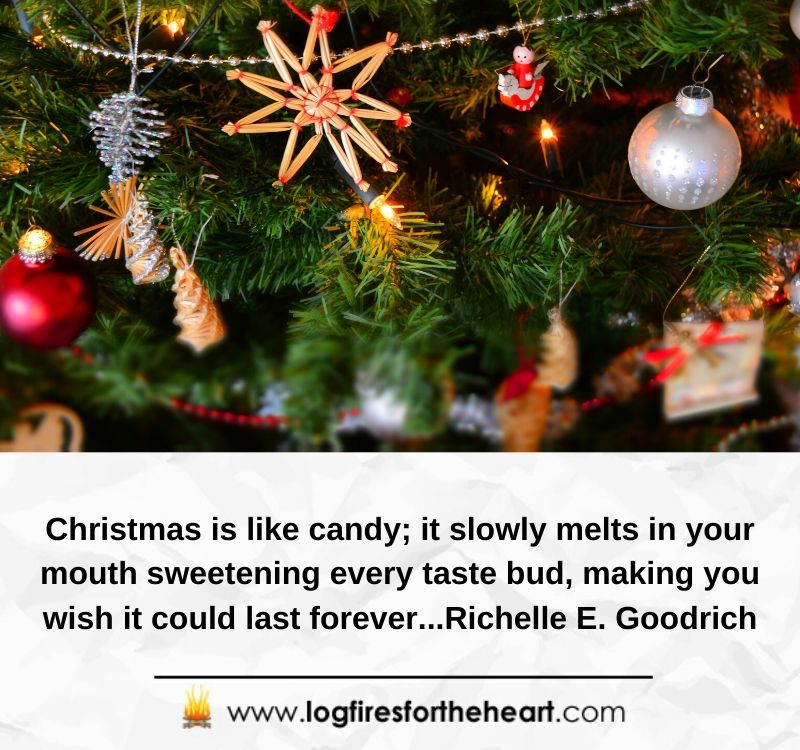 Christmas is like candy; it slowly melts in your mouth sweetening every taste bud, making you wish it could last forever…Richelle E. Goodrich
Richelle E. Goodrich: She is an American writer, novelist, and poet who was born in Odgen, Utah. She received two bachelor's degrees at Eastern Washington University and went on to self-publish her books.
—————————
Another video coming soon, keep a lookout for it.  Please SHARE this video.