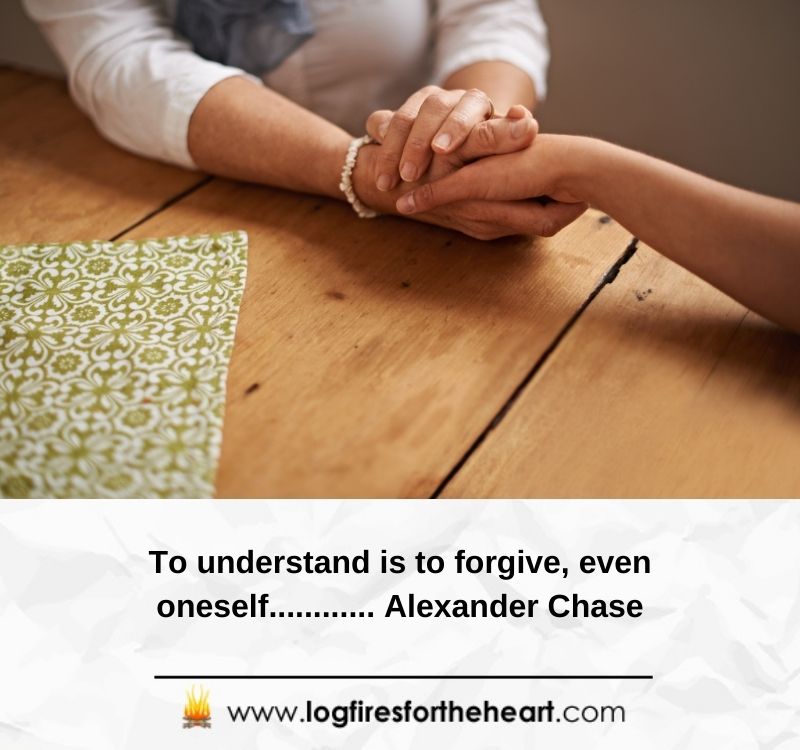 To understand is to forgive, even oneself……………. Alexander Chase
Alexander Chase: He is a health and life coach who has made it his mission in life to help people find their different paths in order to reach their full potential. He understands the importance of balance and wants to help people achieve that in all areas of life.
—————————-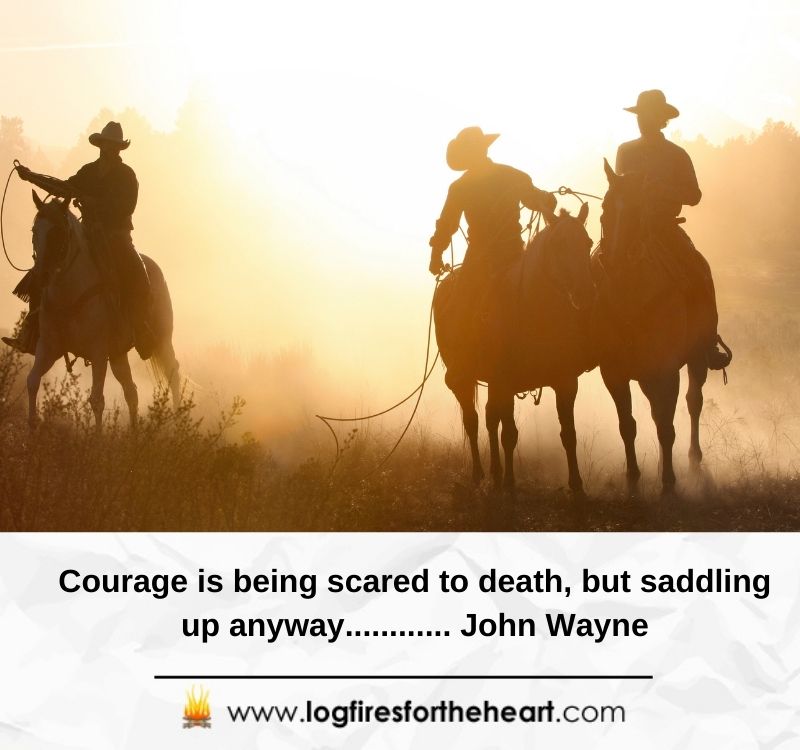 Courage is being scared to death, but saddling up anyway………… John Wayne
John Wayne: He was an American actor who was born Marion Robert Morrison, but known professionally as John Wayne. Born in Winterset, Iowa, USA, he became famous through his roles in Western films and for 30 years he was one of the top box office draws in the film industry.
—————————-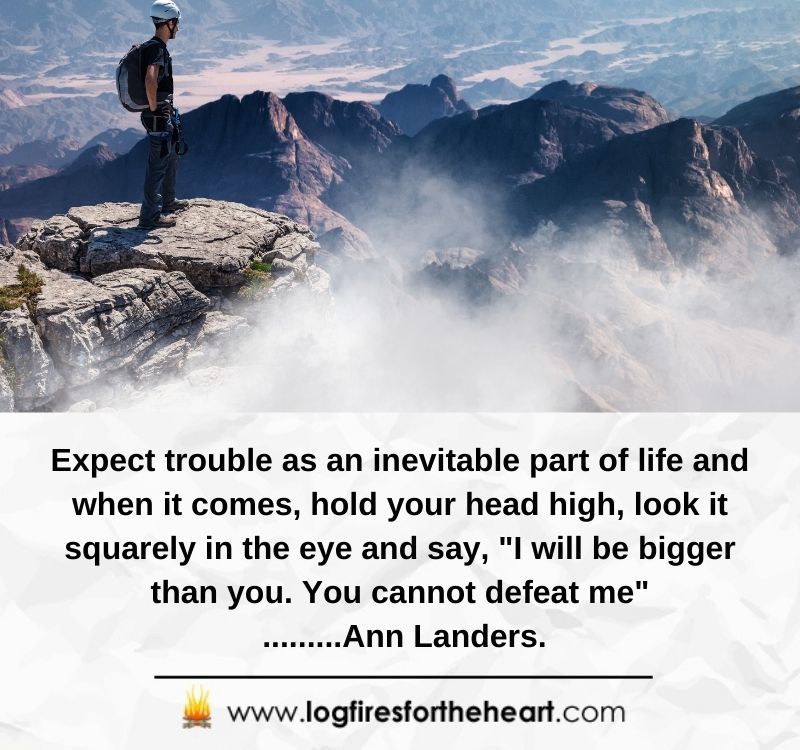 Expect trouble as an inevitable part of life and when it comes, hold your head high, look it squarely in the eye and say, "I will be bigger than you. You cannot defeat me" ………Ann Landers.
Ann Landers: – She was a pen name that was created by the Chicago Sand and taken over by Esther Pauline Lederer in 1955. The syndicated advice column was a regular feature in many newspapers across North America for over 50 years.
—————————–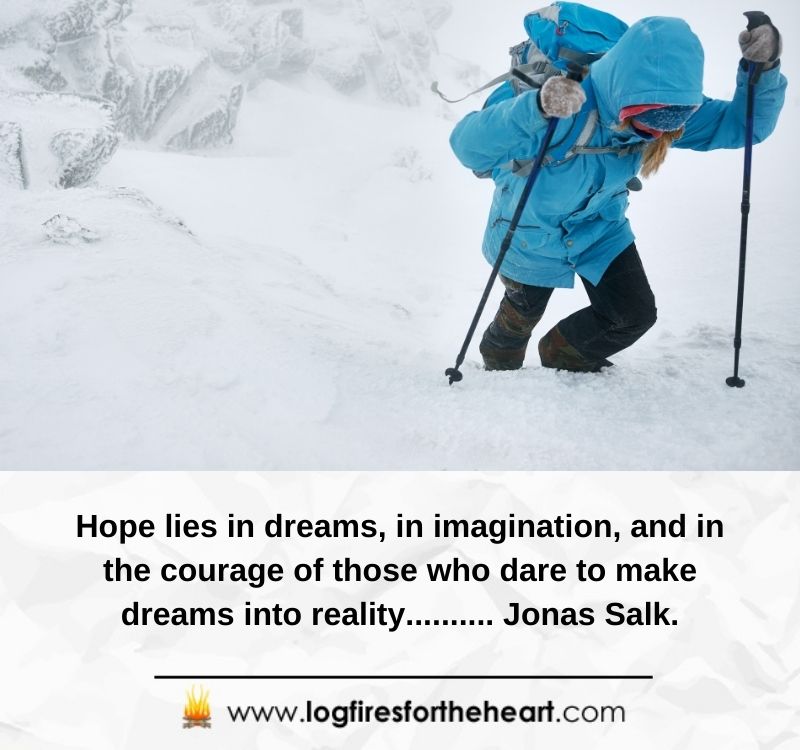 Hope lies in dreams, in imagination, and in the courage of those who dare to make dreams intoreality………. Jonas Salk.
Jonas Salk: He was an American medical researcher who was born in New York City. He developed one of the first successful vaccines for treating polio.
—————————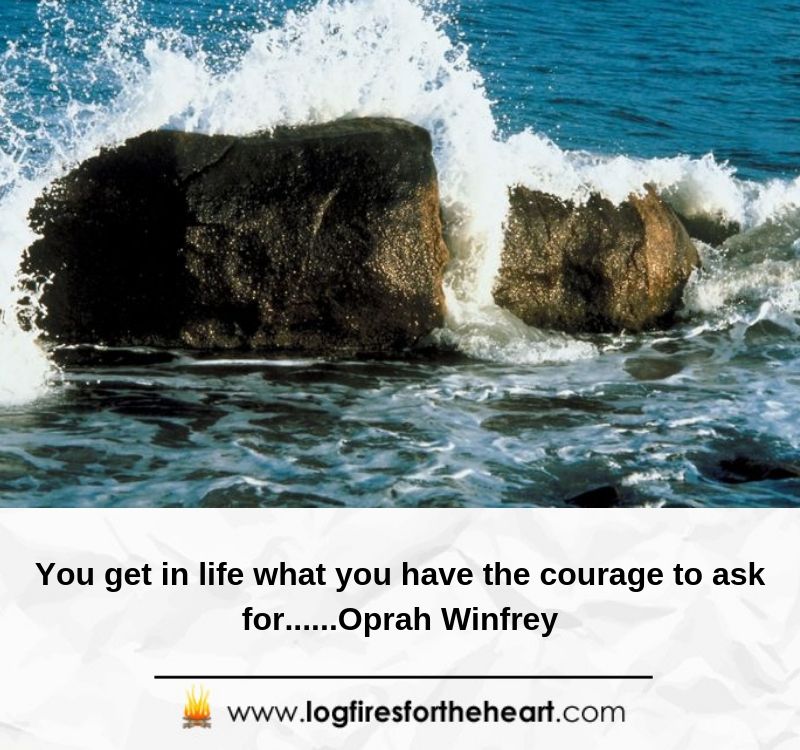 You get in life what you have the courage to ask for….……….. Oprah Winfrey
Oprah Winfrey: She rose from nothing, to become the richest African-American woman of the 20th century. She is now one of the most powerful women in the world, a millionaire in her thirties, and a great philanthropist.
————————-