He who has health has hope, and he who has hope has everything………… Thomas Carlyle
Thomas Carlyle: He was a Scottish historian, lecturer, and philosopher who was born in Ecclefechan, Dumfriesshire in Scotland. In the 19th century, he was known as the Sage of Chelsea.
————————-
It doesn't matter how slow you go as long as you don't stop………. Confucius.
Confucius: He was a Chinese teacher, editor, and philosopher of the Spring and Autumn period of Chinese history. He is also credited with having edited many of the Chinese classic texts including all of the Five Classics.
————————
Your time is limited, so don't waste it living someone else's life. Don't be trapped by dogma – which is living with the results of other people's thinking………Steve Jobs.
Steve Jobs: He was the co-founder, CEO and chairman of Apple Inc, who was born in San Franciso, USA. Has been recognized as a pioneer in the field of computers, bringing us revoluntary products such as the Apple laptop, iPad and iPhone.
————————-
Many of life's failures are people who did not realize how close they were to success when they gave up……..Thomas A. Edison.
Thomas Edison: He was an American inventor and businessman, who was born in Milan, Ohio. He has been rightly described as the greatest inventor in American. His inventions covered important areas such as communication, electric power and motion pictures.
————————
Everything you've ever wanted is on the other side of fear………….. George Addair.
George Addair: He came from Phoenix and founded the Omega Vector. He contributed so much to humanity through Omega.
————————–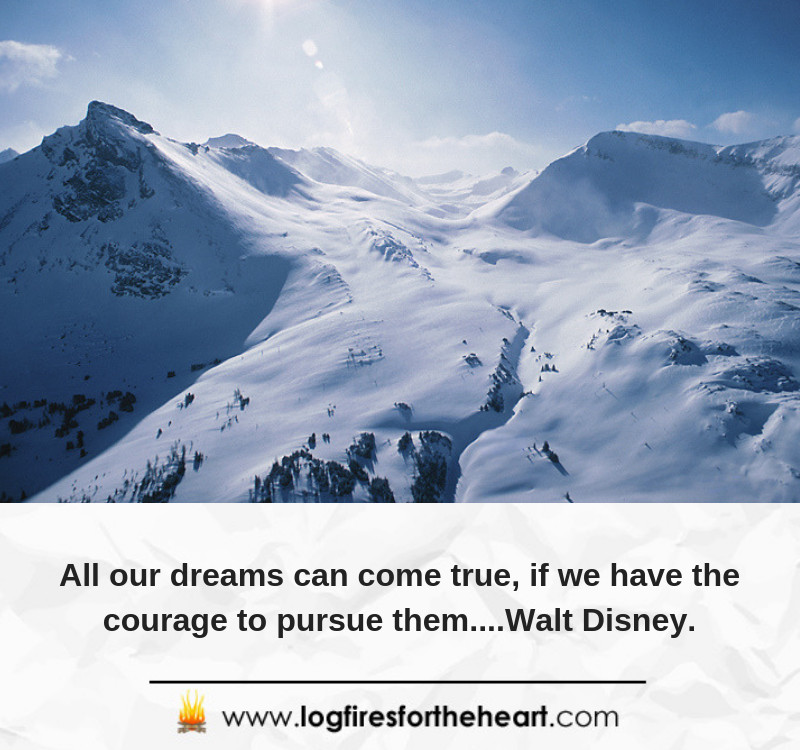 All our dreams can come true, if we have the courage to pursue them……….Walt Disney
Walt Disney: He was an American entrepreneur, animator and film producer, who was born in Chicago, Illinois. A pioneer of the American animation industry, he holds the record for most Academy Awards.
————————-