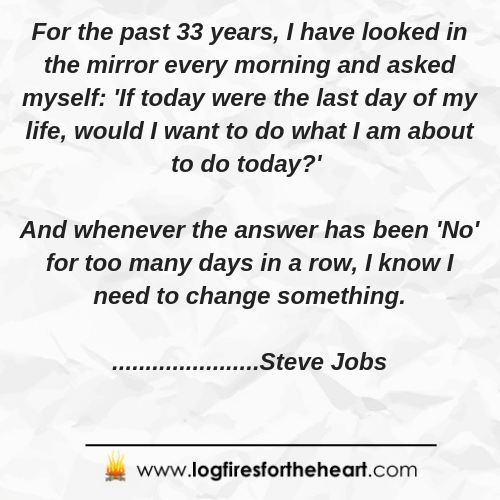 For the past 33 years, I have looked in the mirror every morning and asked myself: 'If today were the last day of my life, would I want to do what I am about to do today?' And whenever the answer has been 'No' for too many days in a row, I know I need to change something…….Steve Jobs
Steve Jobs: – He was the co-founder, CEO, and chairman of Apple Inc. and also chairman of the film company called Pixar. He has been recognized as a pioneer in the field of computers, bringing us revolutionary products such as the Apple laptop, iPad, and iPhone.
————————–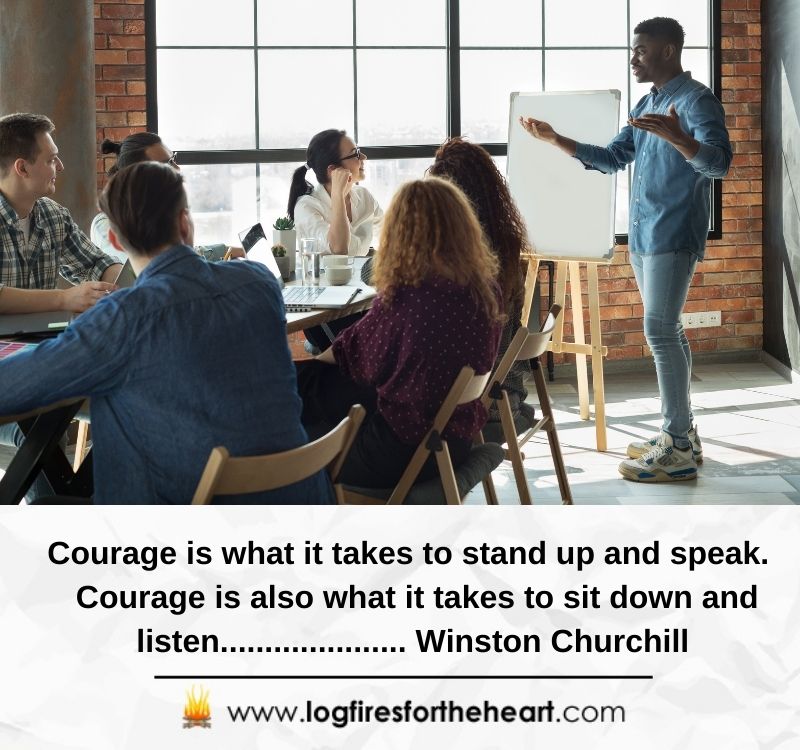 Courage is what it takes to stand up and speak. Courage is also what it takes to sit down and listen………………… Winston Churchill
Winston Churchill: He was a British politician and writer, who was born in 1874 in Blenheim, Oxfordshire, England. He was the British Prime Minister during World War II and won the Nobel Prize for Literature.
—————————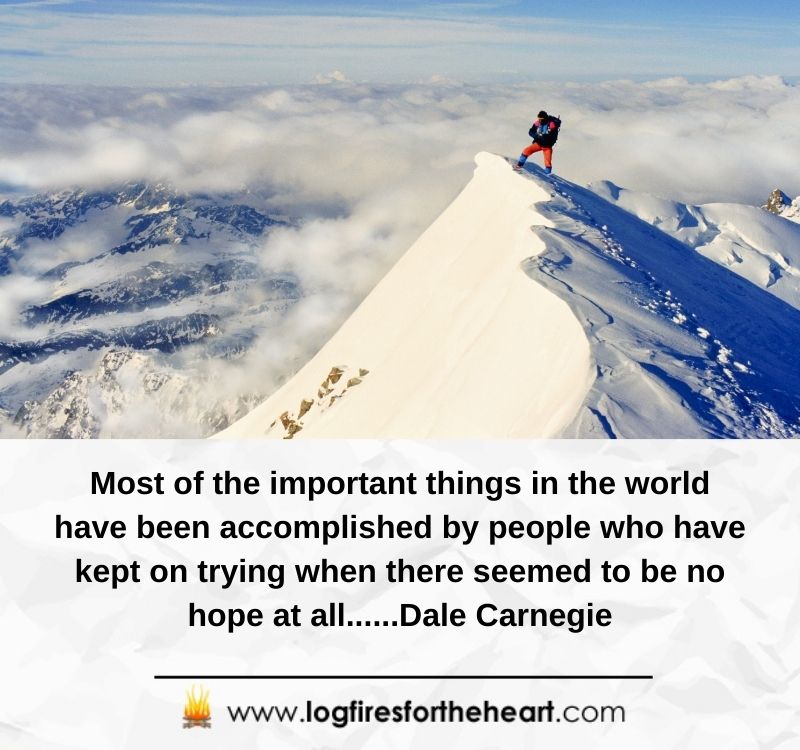 Most of the important things in the world have been accomplished by people who have kept on trying when there seemed to be no hope at all……Dale Carnegie.
Dale Carnegie: He was a pioneer in public speaking and personality development, who was born in Maryville, Missouri. His book "How To Win Friends and Influence People" has sold more than 10 million copies and has been translated into many languages.
————————–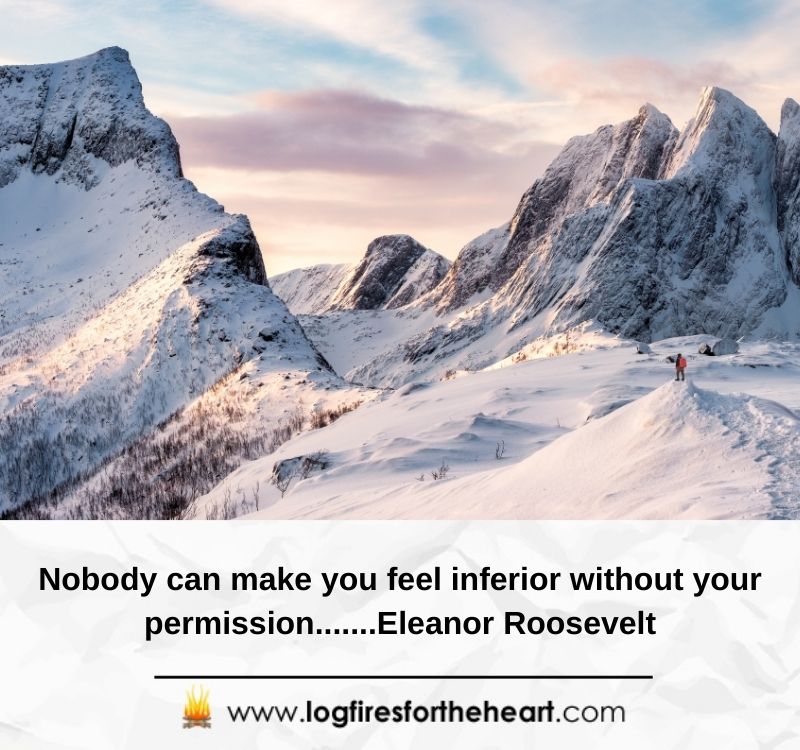 Nobody can make you feel inferior without your permission…….Eleanor Roosevelt
Eleanor Roosevelt: – She was born in 1884 in Manhattan, New York City, and is recorded as being First Lady to have served the longest period in the USA with her husband Franklin D Roosevelt.
—————————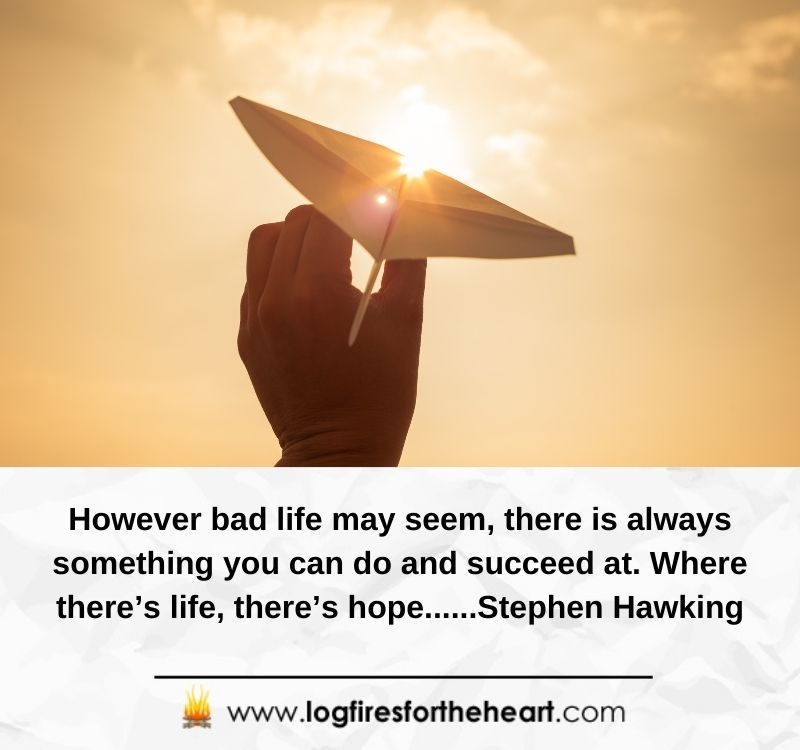 However bad life may seem, there is always something you can do and succeed at. Where there's life, there's hope……Stephen Hawking.
Stephen Hawking: He was an English theoretical physicist who was born in born in Oxford, England. He suffered from motor neurone disease for over 50 years. His scientific works surrounding black holes was a major breakthrough in the field of theoretical physics.