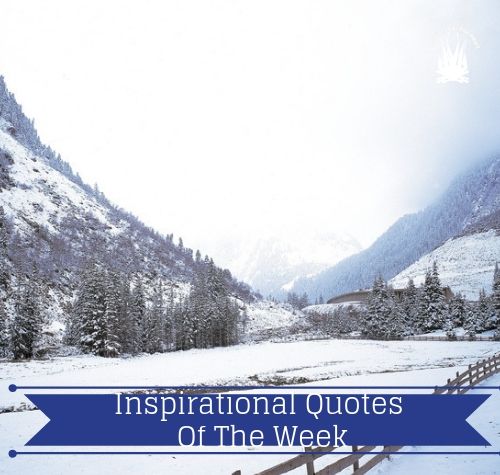 Please enjoy these inspirational quotes of the week, in video and picture formats. The goal of this website is to share doses of inspiration, To uplift and warm your heart in this turbulent and sometimes crazy world…
In this changing world that we are living in, I find that inspirational quotes, stories always remind me not to give up on my goals, dreams, and life. I hope that the content on this site also helps you in some way.
Please check out our   >>> Recommended Products  <<< .   FREE  Audios.  No obligation. Thank you.
Inspirational Video Quote Of The Week:
Inspirational Picture Quote Of The Week: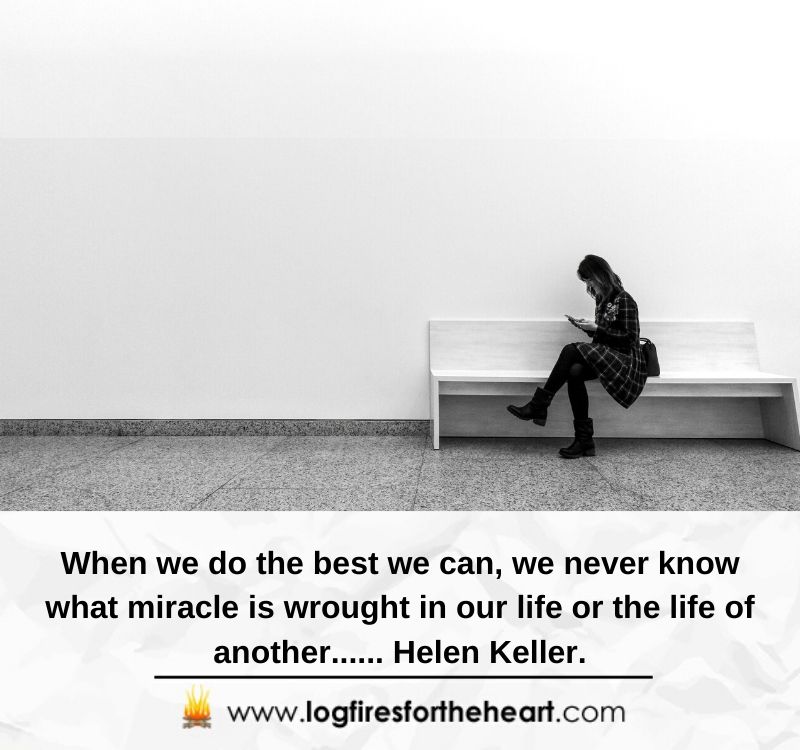 When we do the best we can, we never know what miracle is wrought in our life or the life of another…… Helen Keller
Helen Keller: She was the deaf-blind woman who became a role model for millions of people. In 1964, Helen was awarded the Presidential Medal Of Freedom, the nation's highest civilian award, by President Lyndon Johnson. A year later she was elected to the Women's Hall of Fame at the New York World's Fair.
—————————-
Please look back next week for another inspirational video and picture-quote.  Please SHARE the video and the picture quote and leave a comment below. Thank You.