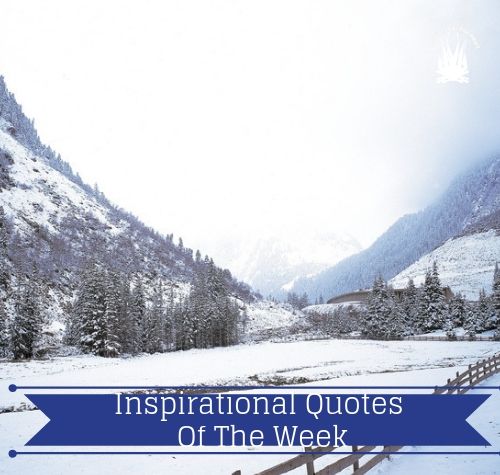 Please enjoy these inspirational quotes of the week, in video and picture formats. The goal of this website is to share doses of inspiration, To uplift and warm your heart in this turbulent and sometimes crazy world…
In this changing world that we are living in, I find that inspirational quotes, stories always remind me not to give up on my goals, dreams, and life. I hope that the content on this site also helps you in some way.
Inspirational Video Quote of the Week:
Inspirational Picture Quote of the Week:
Expect trouble as an inevitable part of life and repeat to yourself, the most comforting words of all; this, too, shall pass…………………..Ann Landers
Ann Landers: – She was a pen name which was created by the Chicago Sun-Times advice columnist Ruth Crowley in 1943 and taken over by Esther Pauline Lederer in 1955. The syndicated advice column was a regular feature in many newspapers across North America for over 50 years.
Please look back next week for another inspirational video and picture-quote.  Please SHARE the video and the picture quote and leave a comment below. Thank You.
This presentation contains images that were used under a Creative Commons License.