At times, we feel that we are unable to cope with the demands of daily life. We hope that the following inspirational quote for life will help you, particularly if you are experiencing a bad time in your own life.  
—————————–
Inspirational Video Quote For Life:
——————————-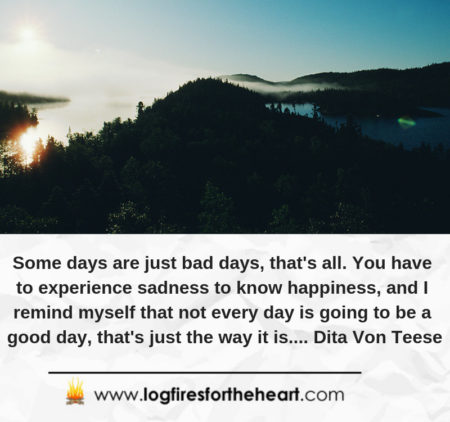 Some days are just bad days, that's all. You have to experience sadness to know happiness, and I remind myself that not every day is going to be a good day, that's just the way it is……. Dita Von Teese
Dita Von Teese: She is an American burlesque dancer, model, entrepreneur, actress, and singer, Born in Rochester, Michigan, she has been credited with re-popularizing burlesque performance.
———————–
  Please SHARE this video.