We hope that another of these inspirational video quotes for life will help to motivate you to be the best that you can be and not give up on yourself and life.
With regard to the quote, I was bullied quite badly in school and I still remember the pain.  This is why I get extremely angry when I see it happening around me. I totally agree with everything in the quote.
I love inspirational quotes, from successful people, because they remind me not to give up, to hang on in there and that things will turn for the better.
————————–
Inspirational Video Quote For Life:
 ———————-
Inspirational Picture Quote About Life: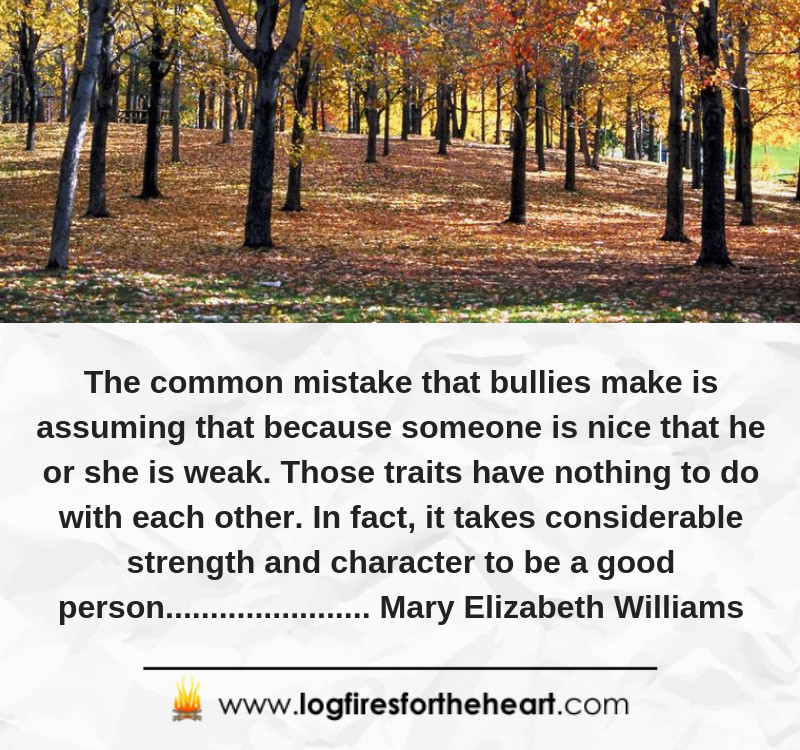 The common mistake that bullies make is assuming that because someone is nice that he or she is weak. Those traits have nothing to do with each other. In fact, it takes considerable strength and character to be a good person………. Mary Elizabeth Williams
Mary Elizabeth Williams:   She is an American writer and commentator who was born in Jersey City, New Jersey. She is a staff writer for the online magazine called Salon and has also written for The New York Times and other publications. She has also appeared as a commentator on NBC Nightly News and Today.
—————————
Please SHARE this video.