We sincerely hope that the following inspirational quote for life, in video and picture formats, regarding regrets in life, will help you especially if you can't forgive yourself for the mistakes you have made.
With regard to the quote, I feel that I have so many regrets, things I should have done or things I should have said. It's maybe because I am feeling low at the moment. I will try to learn some lessons from it all.
I always say that I love inspirational quotes,  because they remind me not to give up on myself, my goals, and dreams.
————————
Inspirational Video Quote For Life:
—————————-
Inspirational Picture Quote For Life: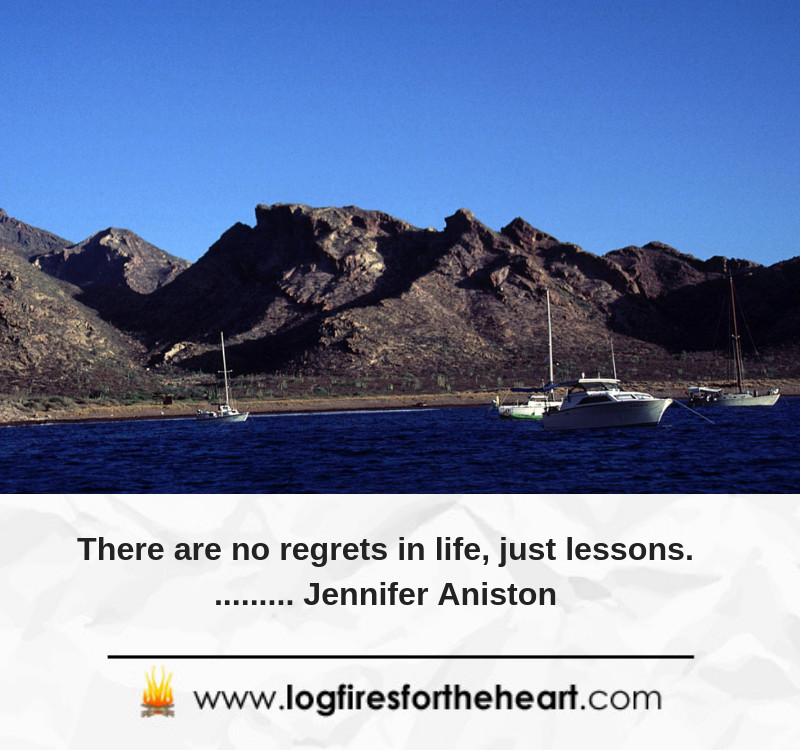 There are no regrets in life, just lessons…….Jennifer Aniston
Jennifer Aniston: She is a famous American actress and film producer, who was born in Sherman Oaks, California. Best known for portraying Rachel Green in the popular TV sitcom called Friends. She won a Primetime Emmy, Golden Globe, and Screen Actors Guild awards and has now established herself as one of the leading and highest-paid actresses in Hollywood.
—————————–
Please SHARE this video. Thank you.