In these unprecedented times, we do hope these inspirational quotes about life can help you in some way. These are uncertain and changing times.  Take care of yourself.
At times like these, we all need a dose of inspiration. I hope the following life quote can help to remind you to be kind whenever possible in the daily battle called life.
Inspirational Video Quote About Life:
————————–
Inspirational Picture Quote About Life: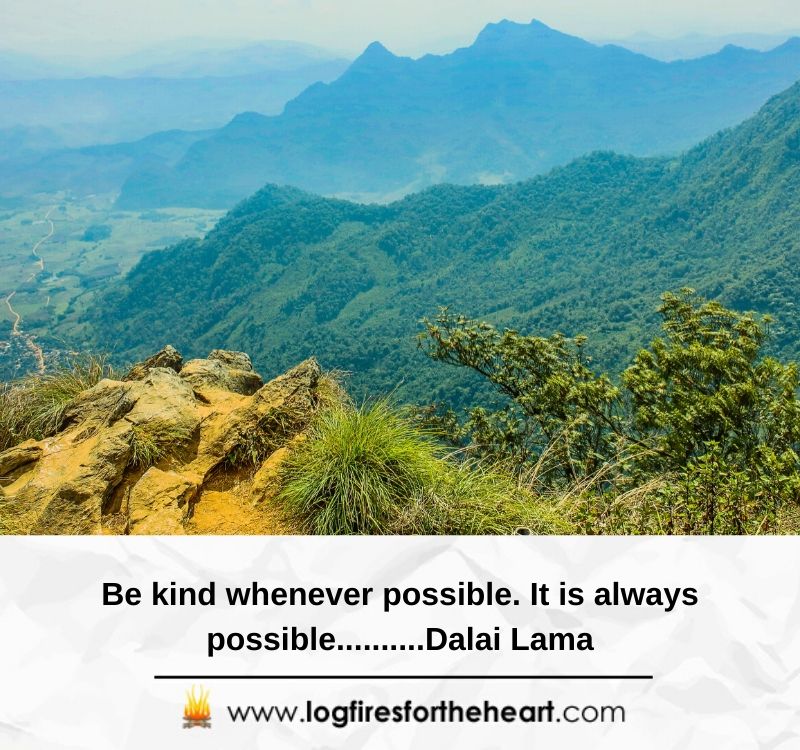 Be kind whenever possible. It is always possible……….Dalai Lama
Dalai Lama: He is a winner of the Nobel Peace Prize and the religious and political leader of the Tibetan people.  His favorite verse is "For as long as space endures and for as long as living beings remain, until then, may I too abide to dispel the misery of the world"
—————————-
Please SHARE this video.
Benefits Of Kindness:
Kindness can be one of the biggest paradoxes – be happy by making others happy. This seems like a little silly, right?  What are the best things to do to benefit from kindness?
Be kind to yourself first, and then help others. You will discover that kindness can have many benefits such as that it can make you feel better and help others. Also, it can help you develop additional skills, better relationships, and be more successful in your life, too.
If you want to be a great listener and communicator, kindness is a must. You have to be able to listen intently to people. At the same time, you need to know when to change your mind. If you are a good listener, you will know when to keep going with the person talking and when to stop and ask questions.