In these unprecedented times, we do hope these inspirational quotes about life can help you in some way, especially if you're having a hard time. These are very uncertain and changing times.
At times like these, we all need a dose of inspiration. I hope the following life quote can help to remind you to appreciate and celebrate what you have already in the daily battle called life. Please remember that we have to experience the bad to appreciate the good in life.
Inspirational Video Quote About Life:
——————————-
Inspirational Picture Quote About Life: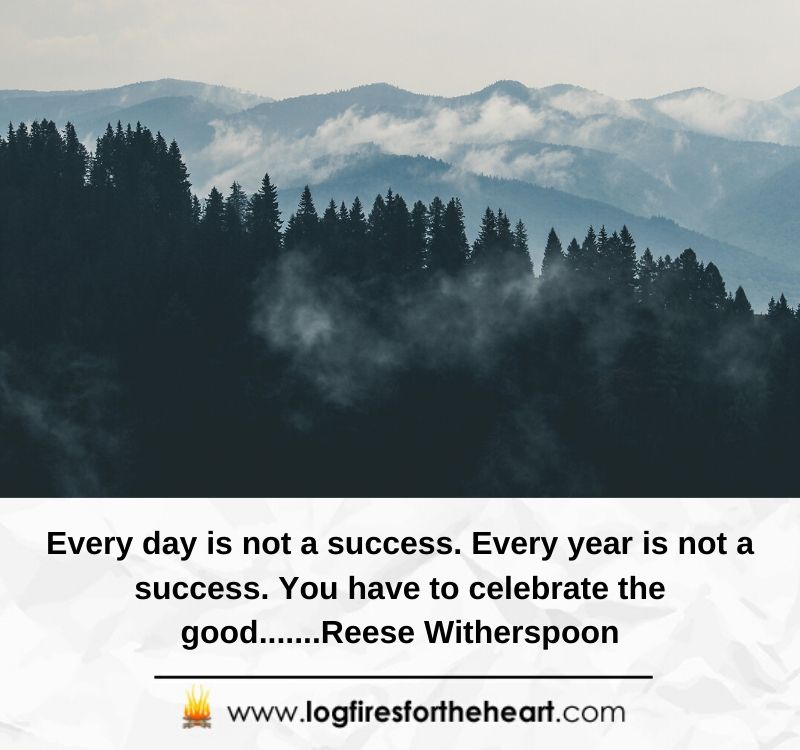 Every day is not a success. Every year is not a success. You have to celebrate the good…….Reese Witherspoon
Reese Witherspoon: She is an American actress and entrepreneur, who was born in New Orleans, Louisiana. She is one of the highest-paid actresses in the world and has won numerous awards including an Academy Award. She was also listed among the World's 100 most powerful women by Forbes.
—————————-
Please SHARE this video.