In these unprecedented times, we do hope these best inspirational quotes about life can help you in some way in these uncertain times, so please take care of yourself.
At times like these, we all need a dose of inspiration. I hope the following life quote can help to remind you that each new day brings with it, new strength in this daily battle called life.
Inspirational Video Quote About Life:
————————
Inspirational Picture Quote About Life: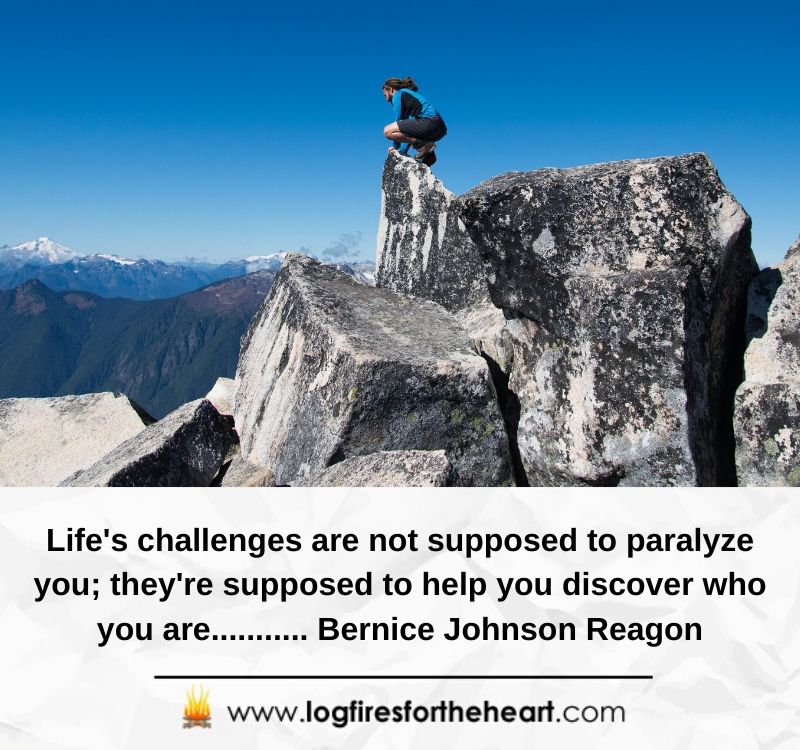 Life's challenges are not supposed to paralyze you; they're supposed to help you discover who you are……….. Bernice Johnson Reagon
Bernice Johnson Reagon: She is a composer, scholar, and social activist, who was born in Dougherty County, Georgia. She is best known as a founding member Student Non-violent Coordinating Committee's (SNCC) Freedom Singers.
—————————-
Some Amazing Fun Facts From Life:
When Otters float they hold hands. This is to prevent them floating away from each other when sleeping.
I always wondered why there was a tiny pocket in my jeans. Apparently, it was made for a pocket watch.
The Braille language was invented by Louis Braille when he was just  15 years of age. What a great young man who helped so many blind people read.
A penguin called Nils Olav was actually knighted by Norway.
The quokka, which is a short-tailed scrub wallaby, and which is found off the coast of Western Australia, is always smiling.
Bhutan, which is a country that is landlocked in South Aisa in the Eastern Himalayas in measures its happiness level every year. Amazing and lovely.
We hope you enjoyed another of these best inspirational quotes about life above.  Please SHARE this video.  Thank you!