I love inspirational quotes about life, and I do hope that another of these inspirational quotes for uncertain times, can help you in some way. More will follow. These are unprecedented times, with life-changing events happening, happening on a daily basis. Take care of yourself.
—————————-
Inspirational Video Quote For Uncertain Times:
—————————–
Inspirational Picture Quote: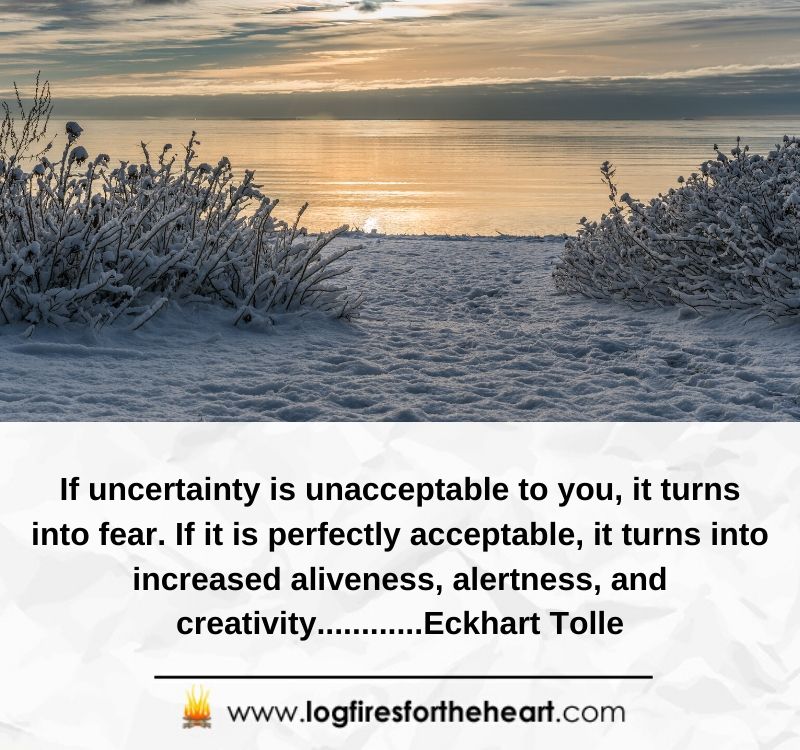 If uncertainty is unacceptable to you, it turns into fear. If it is perfectly acceptable, it turns into increased aliveness, alertness, and creativity………… Eckhart Tolle
Eckhart Tolle: He is a Canadian spiritual teacher, who was born in Lünen, Germany. Best known for his books called The Power of Now and A New Earth, which have sold millions of copies. He has been featured on Oprah.
—————————-
Please SHARE this video: