We do hope that another of these inspirational quotes for uncertain times can help you in some way. These are unprecedented times, with life-changing events appearing to happen on a daily basis.
At times like these, we all need a dose of courage. I hope the following courage quote can help you to remember the courage we all have within ourselves. Please take care of yourself.
—————————
Inspirational Video Quote For Uncertain Times:
—————————–
Inspirational Picture Quote For Uncertain Times: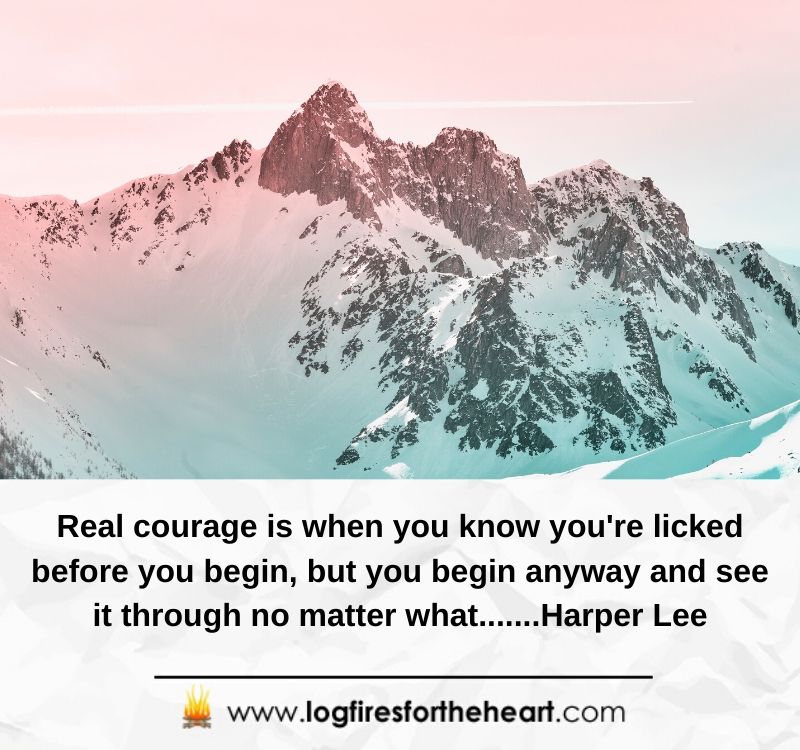 Real courage is when you know you're licked before you begin, but you begin anyway and see it through no matter what…….Harper Lee
Harper Lee: She was an American novelist who was born in Monroeville, Alabama. She is best known for her novel called "To Kill a Mockingbird "  which won the Pulitzer Prize.
—————————-
Please SHARE this video and picture of another of the best inspirational quotes about life.