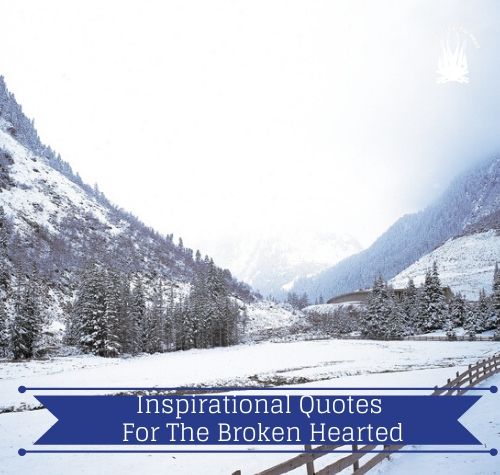 We sincerely hope that these inspirational quotes for the broken-hearted, which we have collected below, can help you move on with your life.  Help you let go of the anger, make you feel less vulnerable and give you the chance to heal.
It has been written that love can be the most powerful force on earth. However, when a relationship is coming to an end or the love is not returned, it can be very painful and hurtful.
I love inspirational and motivational quotes because they remind me not to give up on myself, my dreams and life. I hope the following quotes can do the same for you.
20 Heart Touching Broken Heart Video Quotes:
20 Heart Tou
ching Broken Heart Picture Quotes: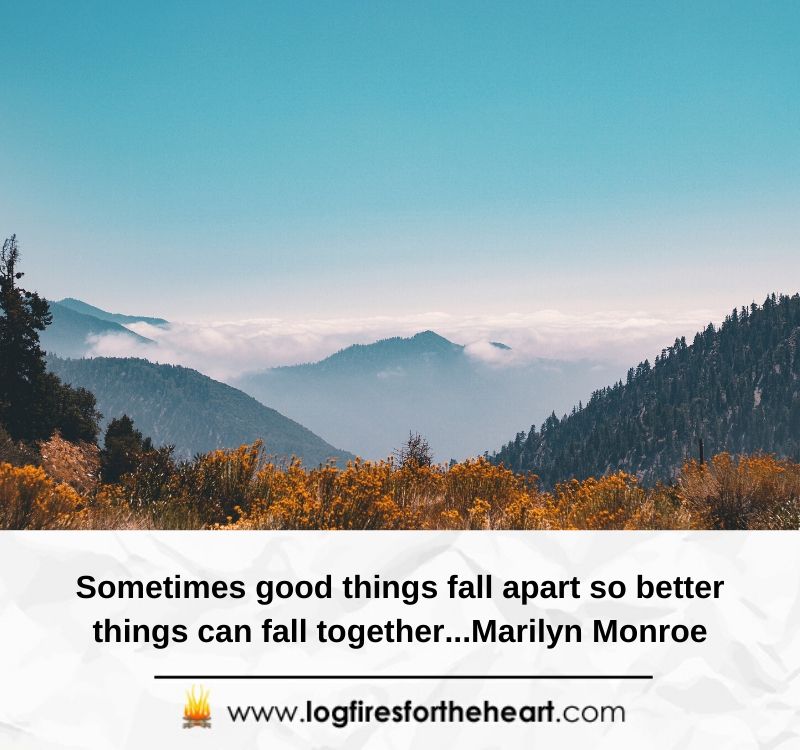 1). Sometimes good things fall apart so better things can fall together…Marilyn Monroe
Marilyn Monroe: She was an American actress, model, and singer, who was born in Los Angeles, California. She was best known for comedic blonde bombshell characters. Her films over just ten years grossed around $200 million.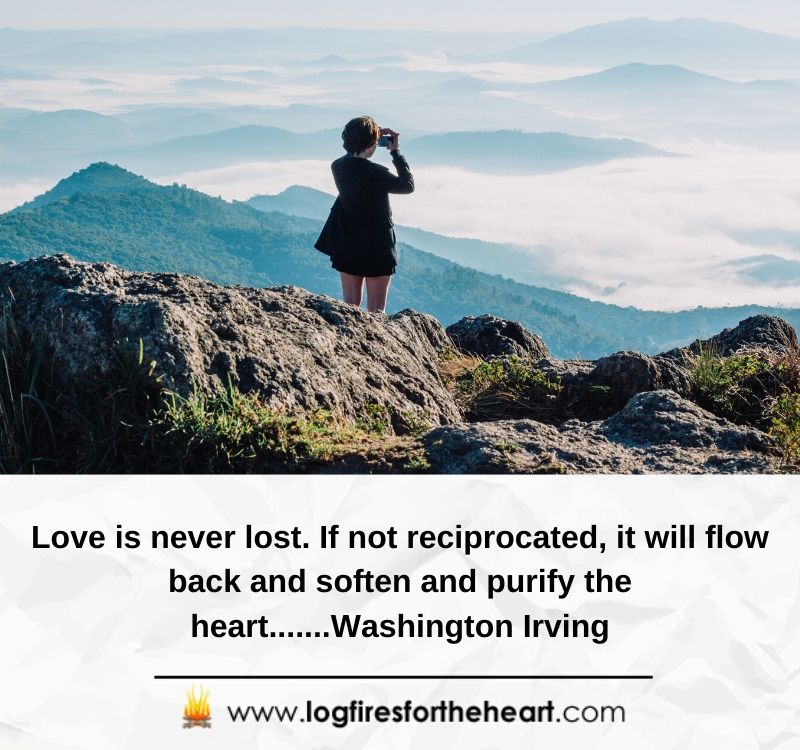 2). Love is never lost. If not reciprocated, it will flow back and soften and purify the heart……Washington Irving
Washington Irving:  He was an American short-story writer, diplomat, and historian in the early 19th century. He was born in New York City and is best known for his short stories "The Legend of Sleepy Hollow" and "Rip Van Winkle".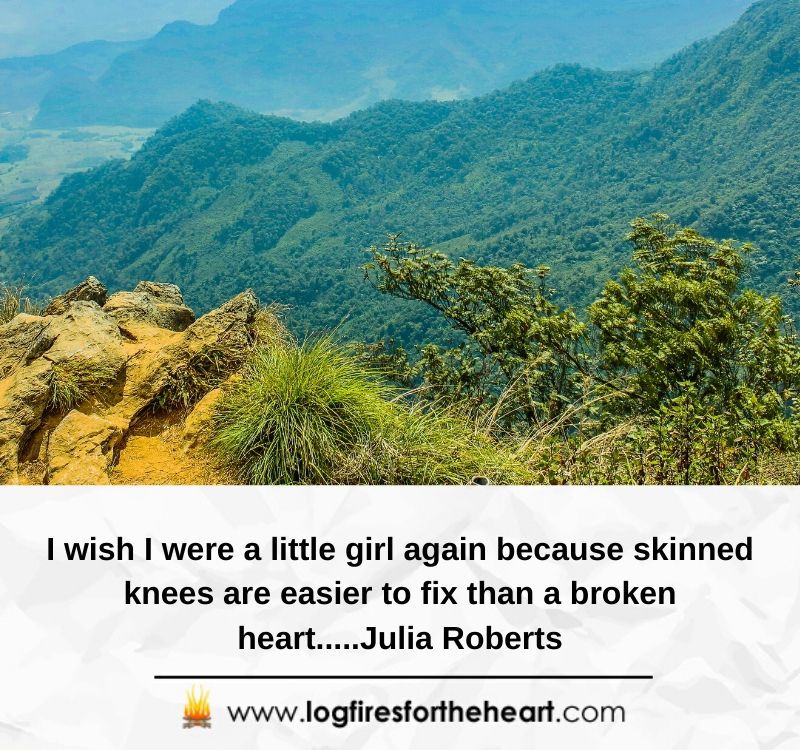 3). I wish I were a little girl again because skinned knees are easier to fix than a broken heart…Julia Roberts
She is an American actress and producer, who was born in Smyrna, Georgia and became a star in Hollywood after starring beside Richard Gere in the hit romantic comedy called "Pretty Woman ", which grossed over $450 million worldwide.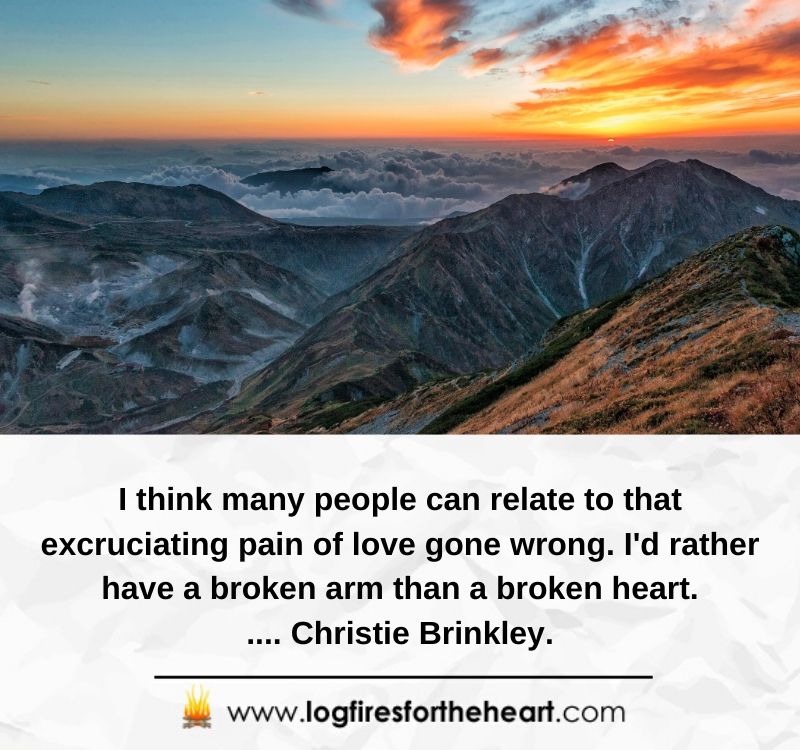 4). I think many people can relate to that excruciating pain of love gone wrong. I'd rather have a broken arm than a broken heart….. Christie Brinkley.
Christie Brinkley: She is an American model and entrepreneur, who was born in Monroe, Michigan. She is best known for her appearance as the face of Covergirl, appearing in over 500 issues. She was also married to a famous musician called Billy Joel.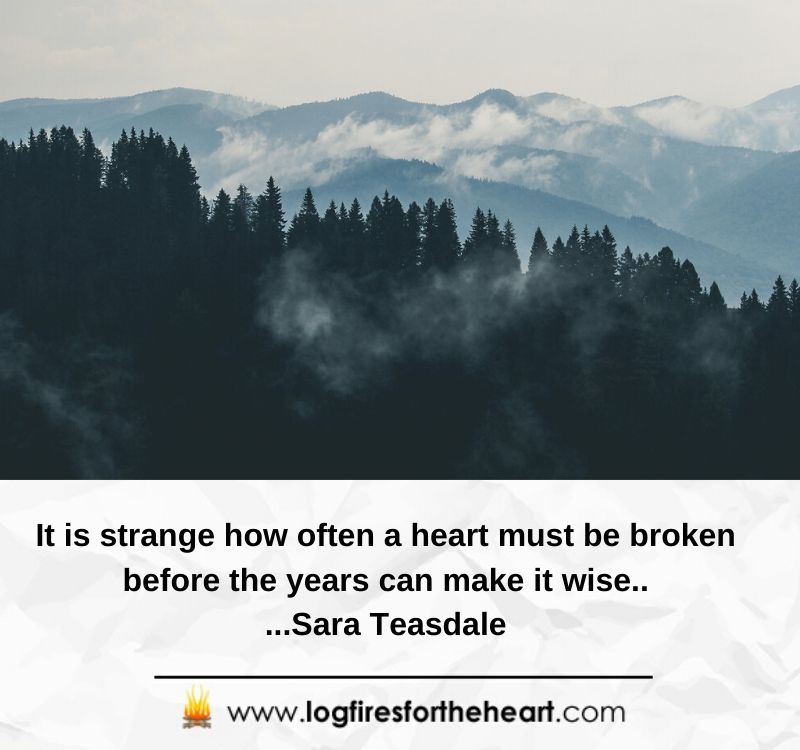 5). It is strange how often a heart must be broken before the years can make it wise…Sara Teasdale
Sara Teasdale: She was an American poet who was born in St. Louis, Missouri. She was a member of The Potters who were a group of female artists who published The Potter's Wheel, a monthly artistic and literary magazine in the early 1900s. She won a Pulitzer Prize for her poetry collection Love Songs.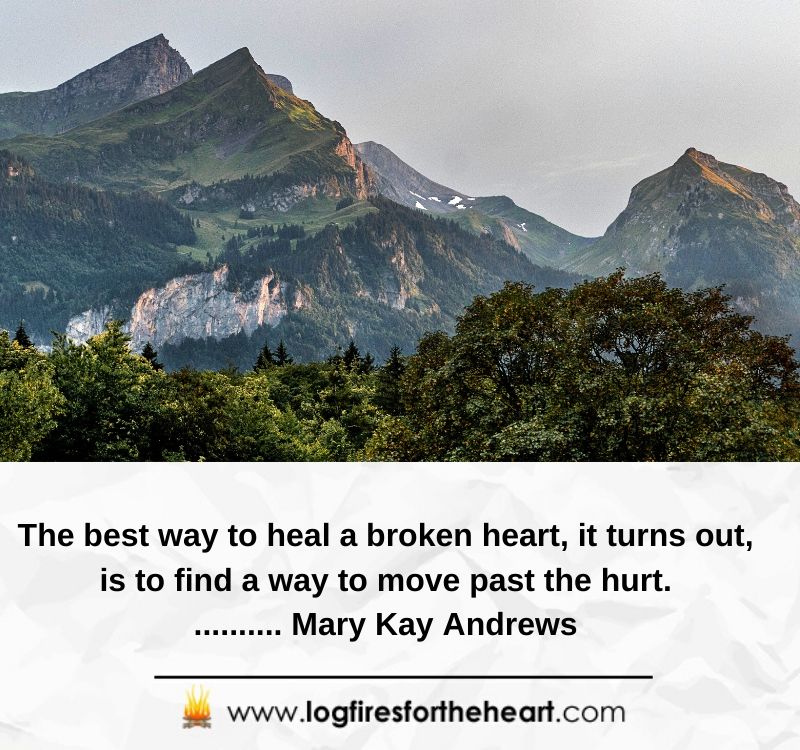 6). The best way to heal a broken heart, it turns out, is to find a way to move past the hurt……….. Mary Kay Andrews
Mary Kay Andrews: This is the pen name of American writer called Kathy Hogan Trocheck. Formerly a reporter for the Atlanta Journal-Constitution, she has written a number of best-selling books.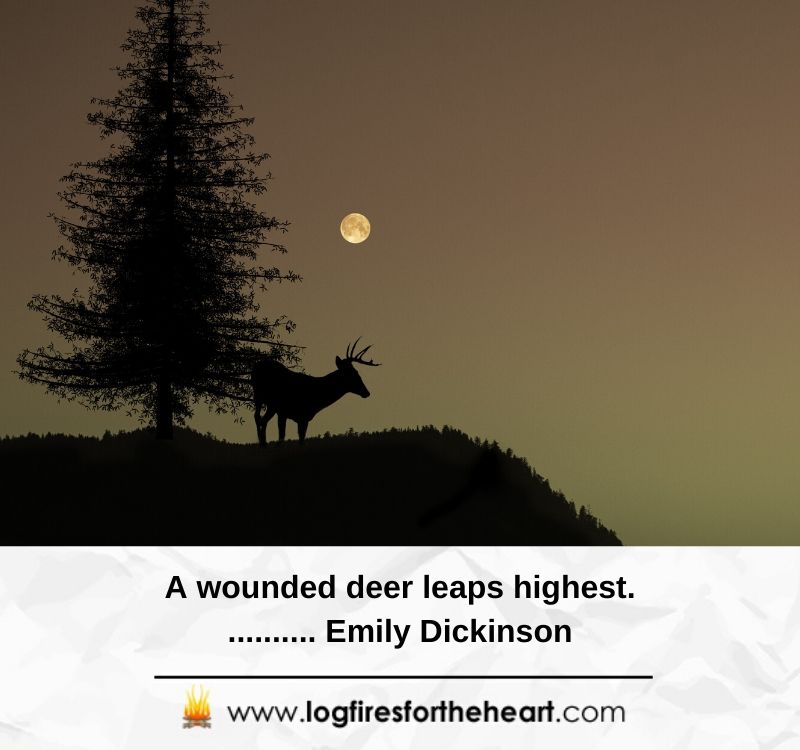 7). A wounded deer leaps highest……….. Emily Dickinson
Emily Dickinson: She was an American poet, who was born in Amherst, Massachusetts, into a very prominent family with strong ties to its community.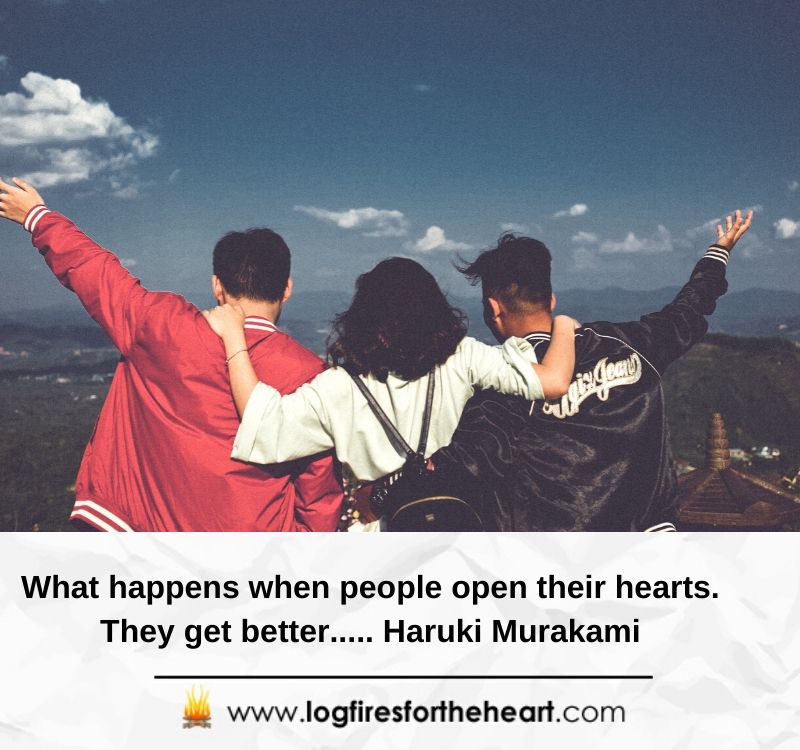 8). What happens when people open their hearts. They get better….. Haruki Murakami
Haruki Murakami: He is a Japanese writer, who was born in Fushimi-Ku, Kyoto, Japan. His books have been bestsellers in Japan and also worldwide. He has received many awards, including the World Fantasy Award.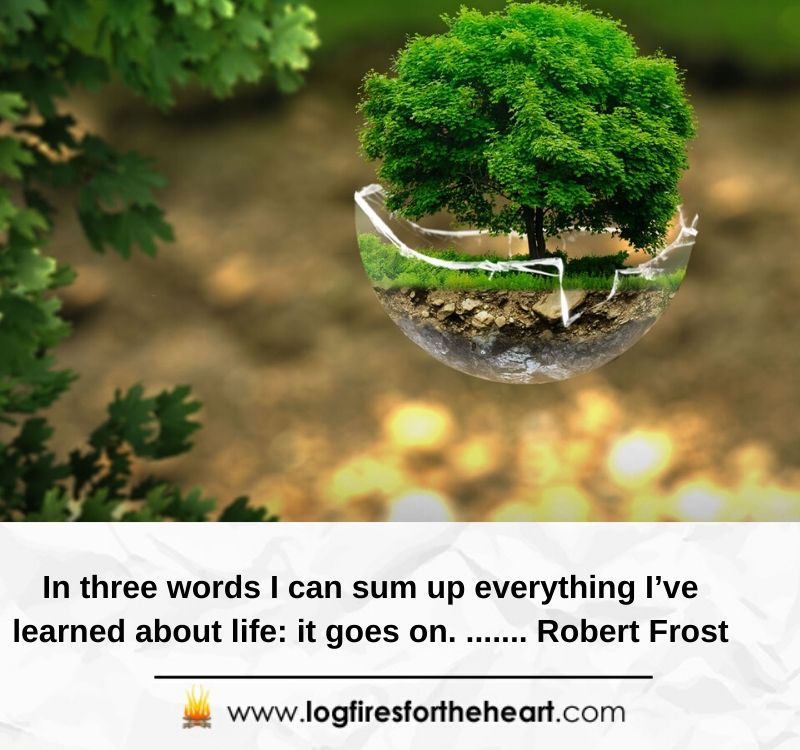 9). In three words I can sum up everything I've learned about life: it goes on…….. Robert Frost
Robert Frost: He was an American poet, who was born in San Francisco, California. His work centered around rural life in New England. He is the only poet to win four Pulitzer Prizes for Poetry and was awarded the Congressional Gold Medal in 1960.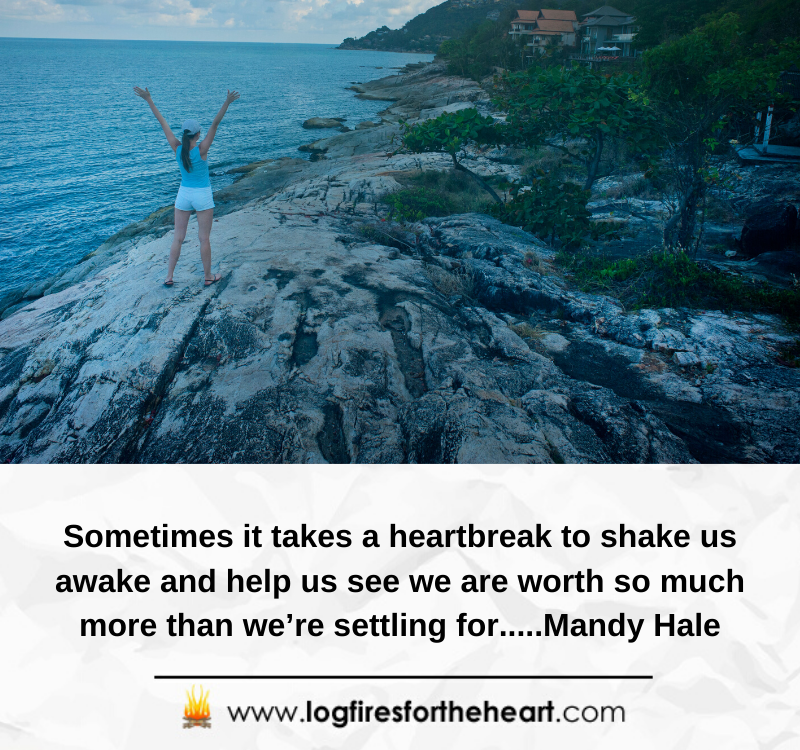 10). Sometimes it takes a heartbreak to shake us awake and help us see we are worth so much more than we're settling for…..Mandy Hale
Mandy Hale: She is an American author, blogger, and speaker, who was born in Murfreesboro, Tennessee. She became the best selling author for her book called "The Single Woman" which has been featured on the New York Times Best-Selling list.
————————
Imagine If You Could Change How You Feel —
— All Within MINUTES?
INSTANTLY activate feelings of happiness, brainpower, confidence, relaxation, sleep, and more. It's all possible with
(

FREE GIFT

 – No-Obligation )
Click On Above Link or Graphic Below.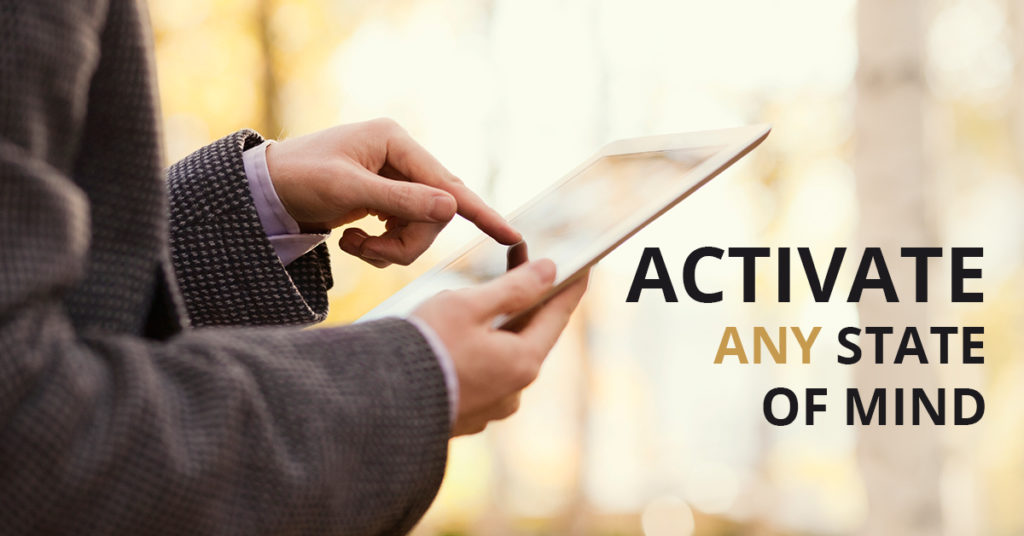 TESTIMONIAL:
Brainwave Shots are a real joy. You just take a shot and trigger a brain response. More focus, greater relaxation, better confidence. Whatever you want. I carry these on my iPhone and use them daily… Bob Doyle
—————————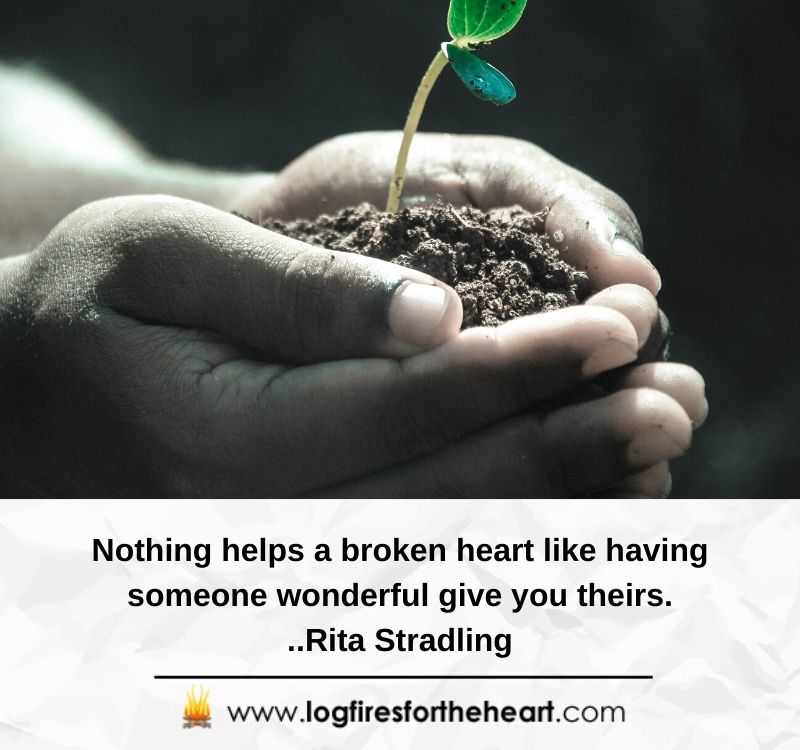 11).  Nothing helps a broken heart like having someone wonderful give you theirs…Rita Stradling
Rita Stradling: She is an American author who lives in California with her husband and son. She gained a BA in Art History and some of her books are called Ensnared and Midnight Secrets (The Vampire Legacy #1).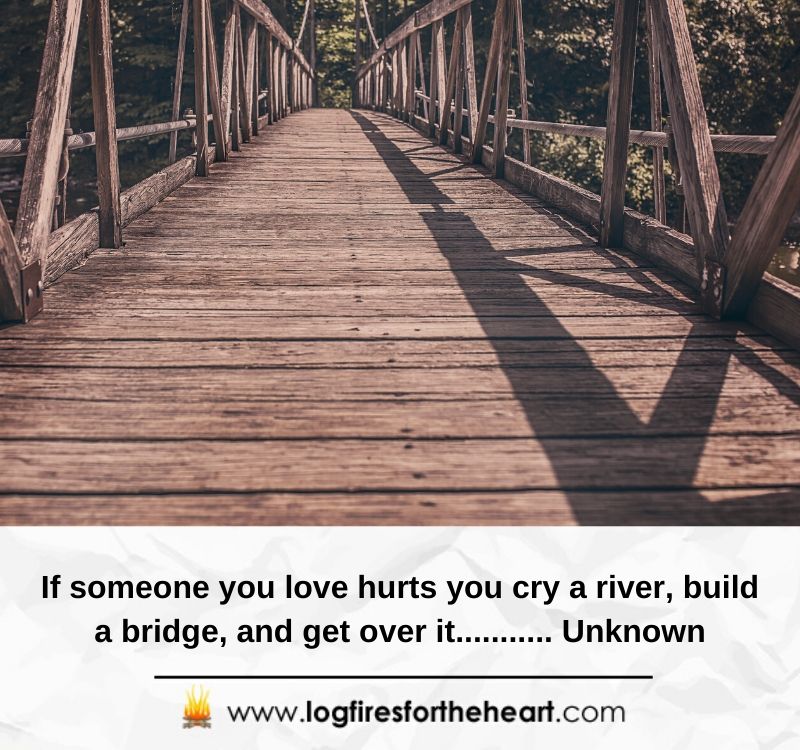 12). If someone you love hurts you cry a river, build a bridge, and get over it……….. Unknown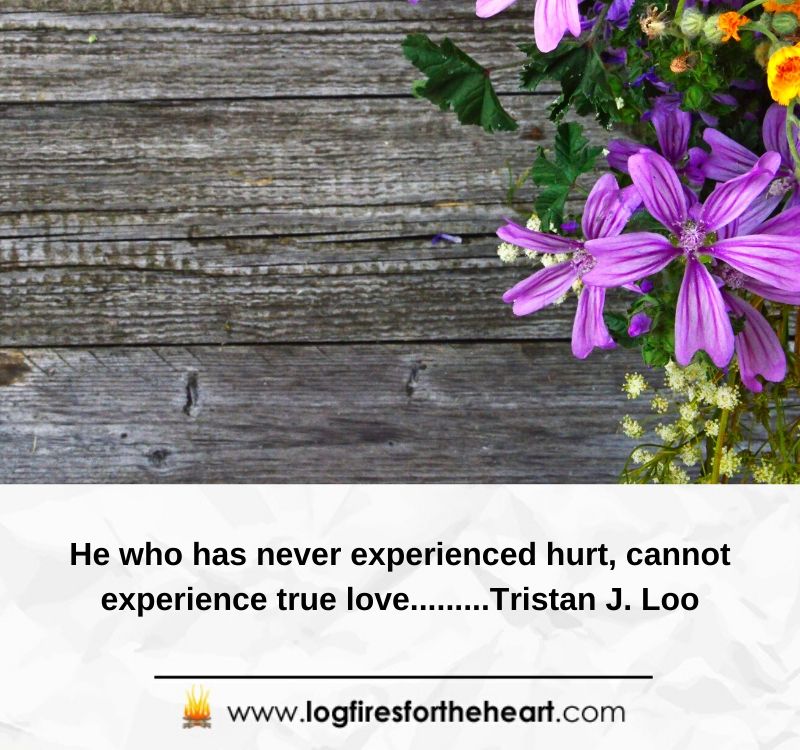 13).  He who has never experienced hurt, cannot experience true love………Tristan J. Loo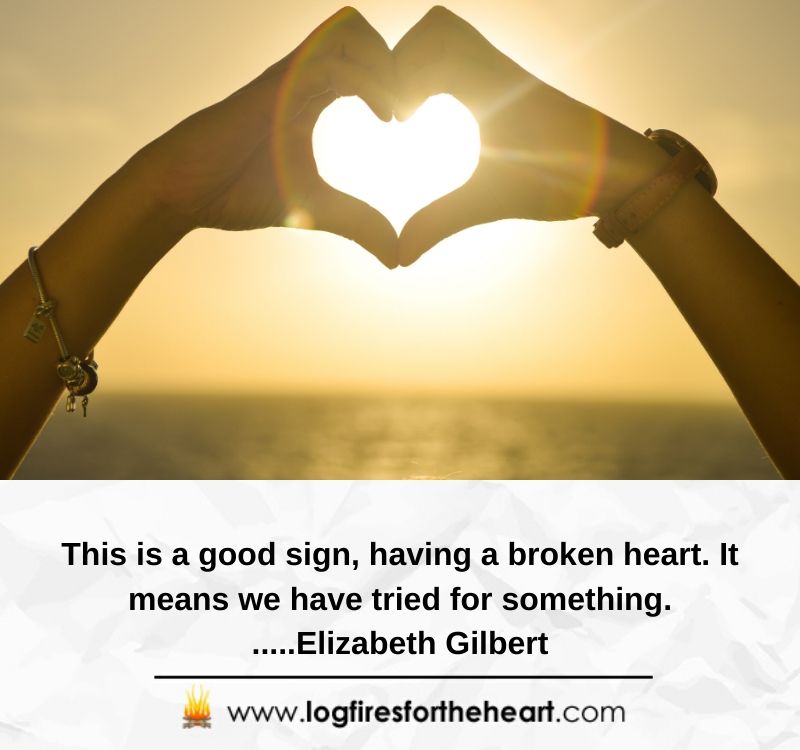 14).  This is a good sign, having a broken heart. It means we have tried for something…..Elizabeth Gilbert
  She is an American author who was born in Waterbury, Connecticut. Best known for her memoir, Eat, Pray, Love, which spent nearly 200 weeks on the New York Times Best Seller list.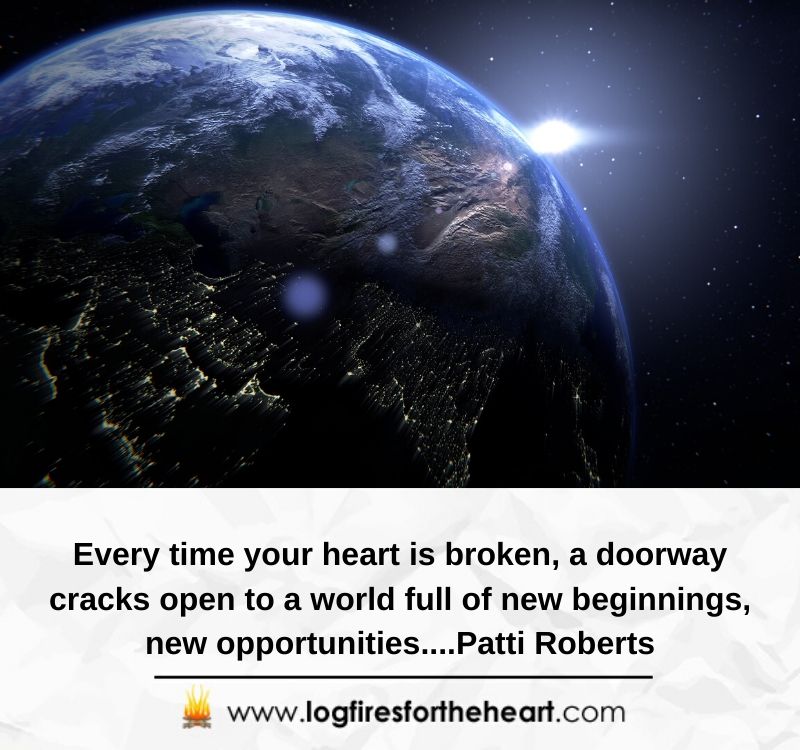 15).  Every time your heart is broken, a doorway cracks open to a world full of new beginnings, new opportunities…Patti Roberts
Patti Roberts: She was an American physician and a NASA astronaut, who was born in Indiana, Pennsylvania. She was a multiengine rated flight instructor and an avid aerobatic pilot and was selected by NASA in June 1998 for training.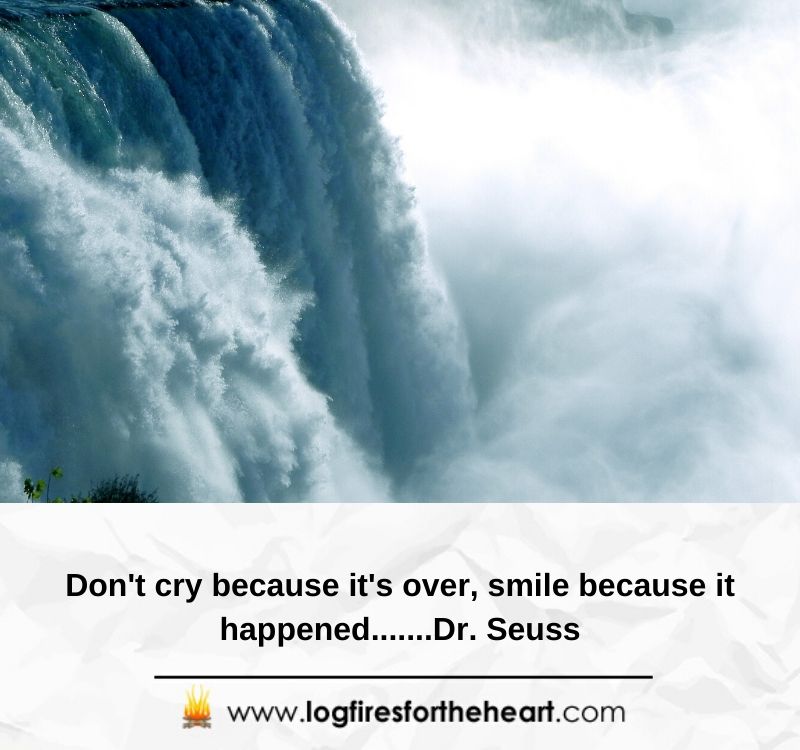 16).  Don't cry because it's over, smile because it happened…………..Dr. Seuss
Dr. Seuss:  He was an American children's author, born Theodor Seuss Geisel, and was also an illustrator, animator, and screenwriter. He was born in Springfield, Massachusetts and wrote more than 60 books, under his pen name. They sold over 600 million copies and which were translated into more than 20 languages.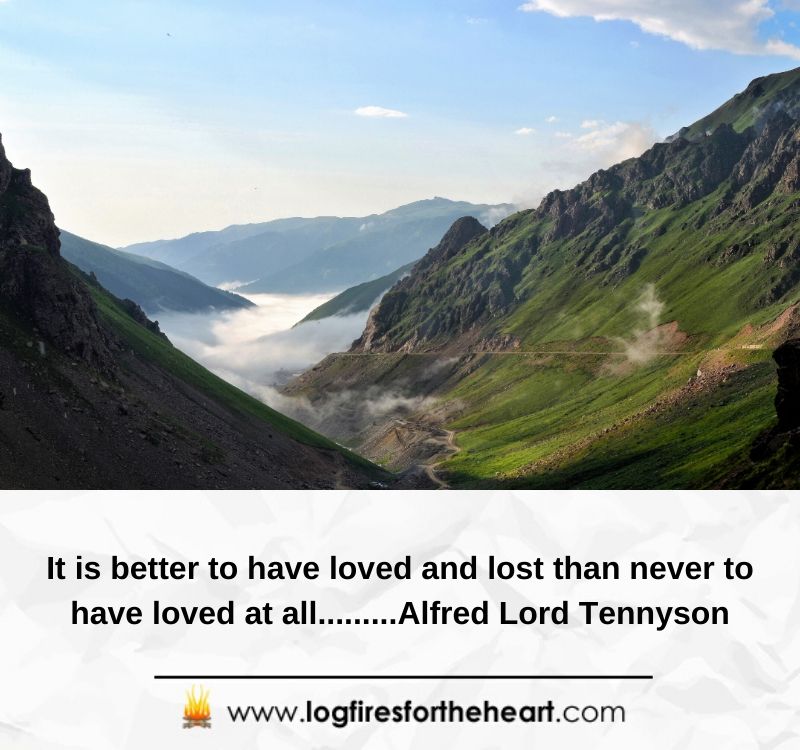 17). It is better to have loved and lost than never to have loved at all………Alfred Lord Tennyson
Alfred Lord Tennyson: He was a British poet, who was born in Somersby, Lincolnshire, England. During Queen Victoria's reign, he was the Poet Laureate of Great Britain and Ireland.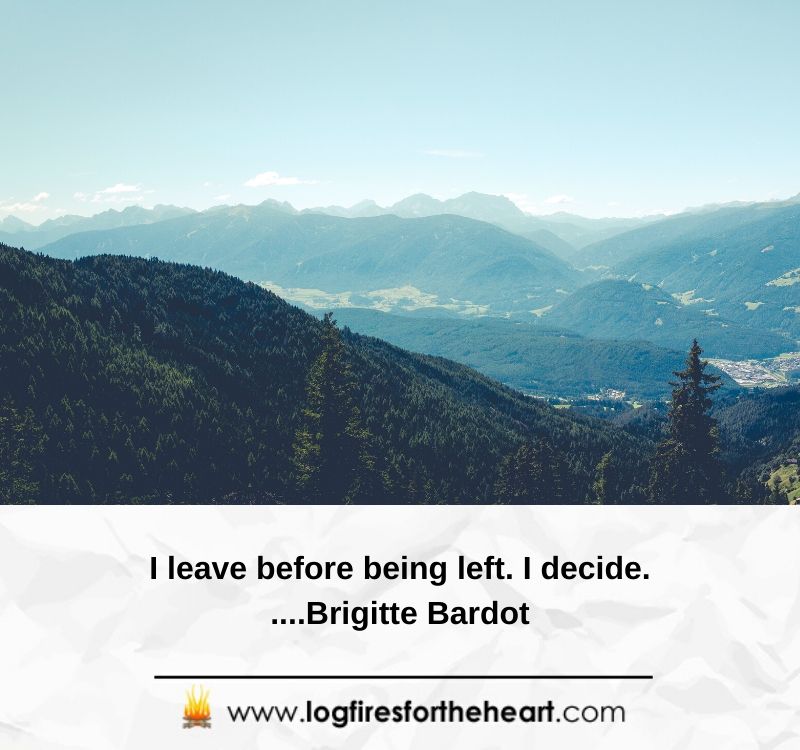 18). I leave before being left. I decide…..Brigitte Bardot
Brigitte Bardot:   She is a French former actress and animal rights activist, who was born in Paris, France. Best known as one of the sex symbols of the 1950s and 1960s. She still remains a major popular culture icon.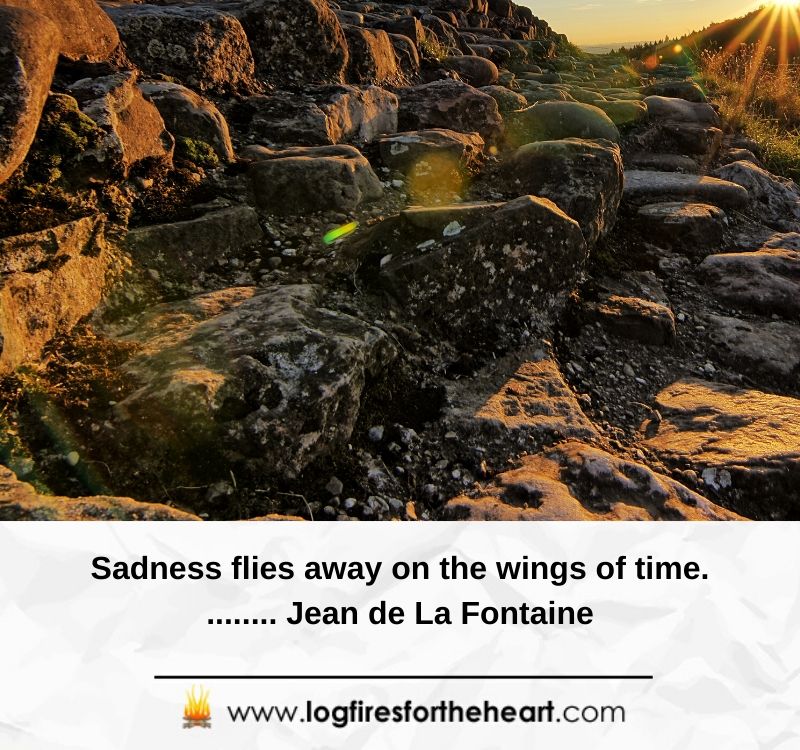 19). Sadness flies away on the wings of time. – Jean de La Fontaine
Jean de La Fontaine: He was a French poet of the 17th century, who was born in Château-Thierry, Champagne, France. He was admitted to the French Academy and many pictures can be found on medals, coins, and postage stamps.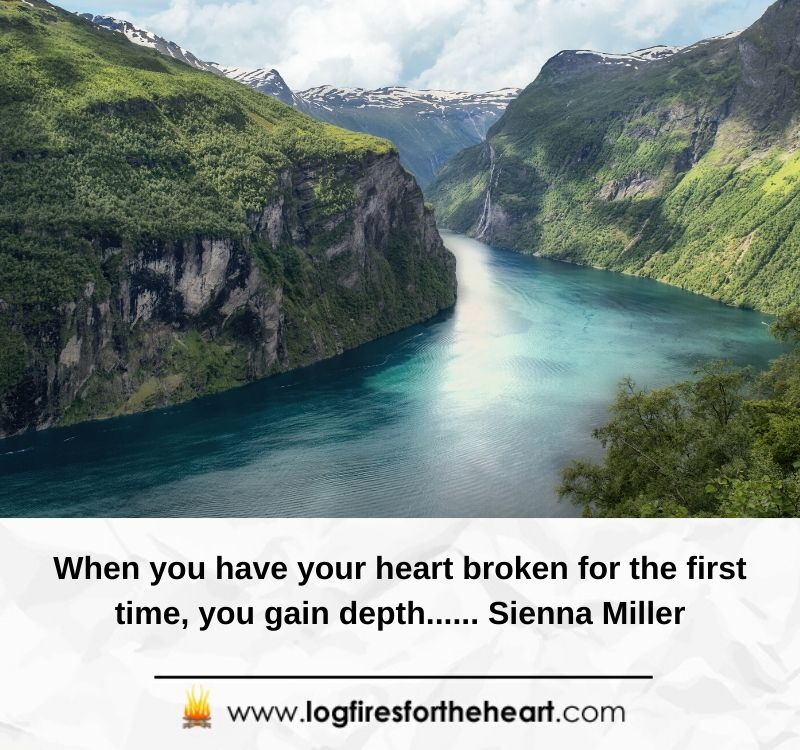 20). When you have your heartbroken for the first time, you gain depth…… Sienna Miller
Sienna Miller:  She is a British-American[a] actress, who was born in New York City but raised in London. She began her acting career in Layer Cake. She was nominated for a BAFTA Rising Star Award.
——————
Please SHARE this video and please check out our  >>>> Free Inspirational Video Quotes For When Times Get Tough <<<<