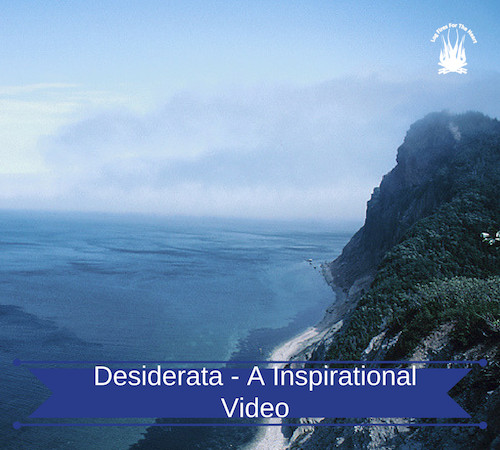 We seem to be living in more uncertain times if you listen to the news.  If you want something uplifting, then listen and read below the fantastic words for life from the Desiderata video below, especially as we enter this new decade.
In our own lives, we all have bad days to cope with. Some we can kind of see coming, some are unexpected and some, to be honest, we bring upon ourselves.
——————————-
We all mess up and fail in life. Indeed, based on my record, if mistakes were the barometer of wisdom, I would be the wisest person on the planet….
………John Ward (Avid Dog Lover)
—————————–
If you have made mistakes and believe me I have made many, I know where you are coming from.
Most of the time you can recover and come out the other side stronger and in cases better individual. It's how you deal with the bad times in life that will determine how your life will pan out. My dogs have been such a help through these times.
One of the loveliest poems I have read is the well-known poem called Desiderata by Max Ehrmann. The Latin meaning for  Desiderata literally means: "something that is needed or wanted".
It's been hanging in my room for years and when needed I go and read it. I just find it so uplifting and hopeful and I do hope that you do also.
Please check out our   >>> Recommended Products  <<< .   FREE  Audios.  No obligation. Thank you.
Desiderata Video:
Words of  Desiderata Poem:
Go placidly amid the noise and the haste,
and remember what peace there may be in silence.
As far as possible, without surrender,
be on good terms with all persons.
Speak your truth quietly and clearly;
and listen to others,
even to the dull and the ignorant;
they too have their story.
Avoid loud and aggressive persons;
they are vexatious to the spirit.
If you compare yourself with others,
you may become vain or bitter,
for always there will be greater and lesser persons than yourself.
Enjoy your achievements as well as your plans.
Keep interested in your own career, however humble;
it is a real possession in the changing fortunes of time.
Exercise caution in your business affairs,
for the world is full of trickery.
But let this not blind you to what virtue there is;
many persons strive for high ideals,
and everywhere life is full of heroism.
Be yourself. Especially do not feign affection.
Neither be cynical about love,
for in the face of all aridity and disenchantment,
it is as perennial as the grass.
Take kindly the counsel of the years,
gracefully surrendering the things of youth.
Nurture strength of spirit to shield you in sudden misfortune.
But do not distress yourself with dark imaginings.
Many fears are born of fatigue and loneliness.
Beyond a wholesome discipline,
be gentle with yourself.
You are a child of the universe
no less than the trees and the stars;
you have a right to be here.
And whether or not it is clear to you,
no doubt the universe is unfolding as it should.
Therefore be at peace with God,
whatever you conceive Him to be.
And whatever your labors and aspirations,
in the noisy confusion of life,
keep peace in your soul.
With all, it's sham, drudgery, and broken dreams,
it is still a beautiful world.
Be cheerful. Strive to be happy.
————————
I read somewhere a long time ago and I have found it to be so true. Sometimes things don't turn out the way you plan.  Sometimes they turn out even better.
Please SHARE this video and please check out our   >>> Recommended Products  << <.  Thank you.
This presentation contains images that were used under a Creative Commons License. Click here to see the full list of images and attributions: