We, therefore, hope that the following inspirational quote for life and an important life lesson, in video and picture formats, will motivate you. This is especially if you are desiring to change the circumstances in your life for the better, sort out the problems.
We will all get bad times in life. No one escapes them, but then we need help and inspiration to get us through them.
—————————–
Inspirational Video Quote For Life:
Inspirational Picture Quote For Life: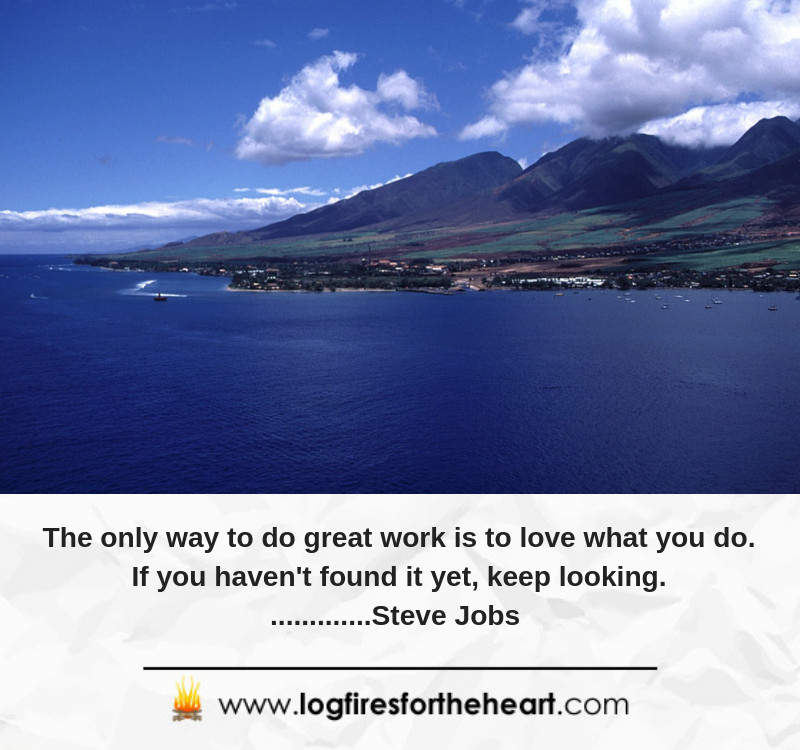 The only way to do great work is to love what you do. If you haven't found it yet, keep looking. Don't settle…….. Steve Jobs
Steve Jobs:  – He was the co-founder, CEO, and chairman of Apple Inc.    He has been recognized as a pioneer in the field of computers, bringing us revolutionary products such as the Apple laptop, iPad and iPhone. He was also chairman of the film company called Pixar, which was bought over by Disney.
———————–
Please SHARE this video.