We would like to share a collection of some of the best forgiveness quotes with pictures. We hope these quotes about forgiveness and mistakes will help you to let go and move on from any hurt, anger, or resentments you may have.
It can be hard to let go of what people have done and said, but doing so can set you free. We hope that these quotes which are featured below can help you in some way.
27 Best Forgiveness Picture Quotes: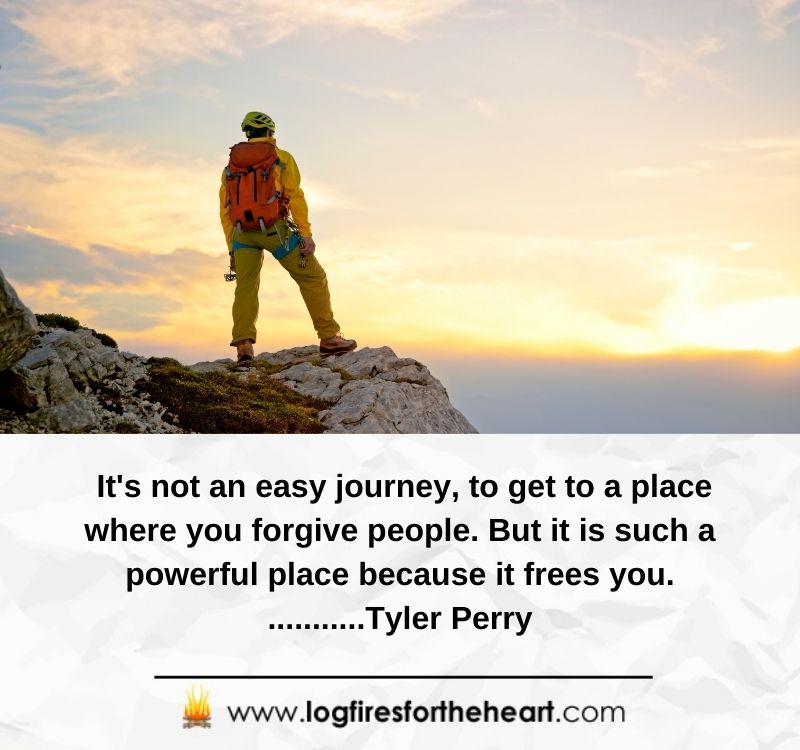 It's not an easy journey, to get to a place where you forgive people. But it is such a powerful place because it frees you. ………..Tyler Perry
Tyler Perry: He is an American actor, screenwriter, producer, and director, who was born in New Orleans, Louisiana. He developed several television series and is the performer and also creator of the Madea character, which is a tough elderly woman.
————————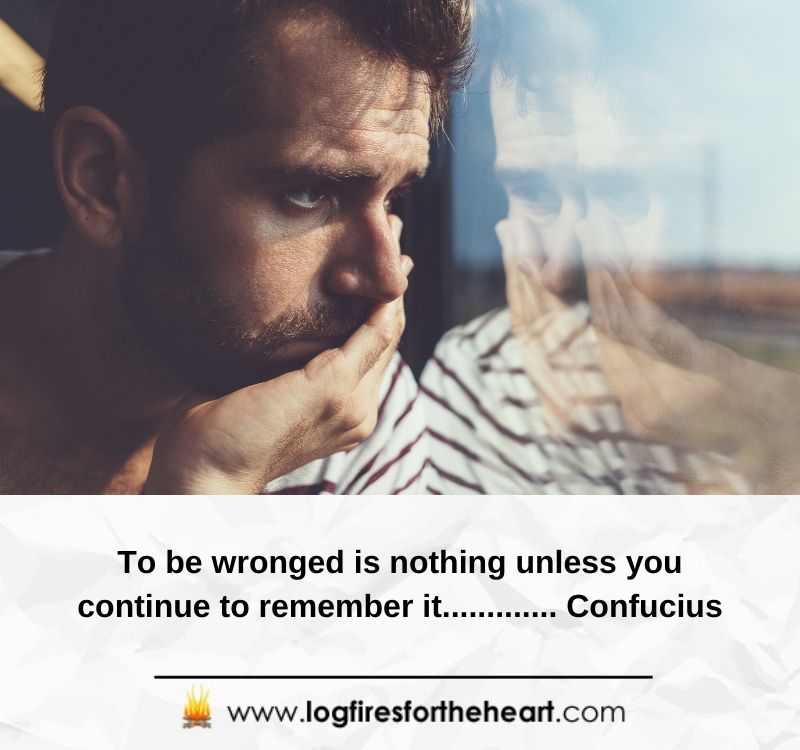 To be wronged is nothing unless you continue to remember it…………. Confucius
Confucius:  He was a Chinese teacher, editor, and philosopher in the Spring and Autumn period of Chinese history. He is also credited with having edited many of the Chinese classic texts including all of the Five Classics.
————————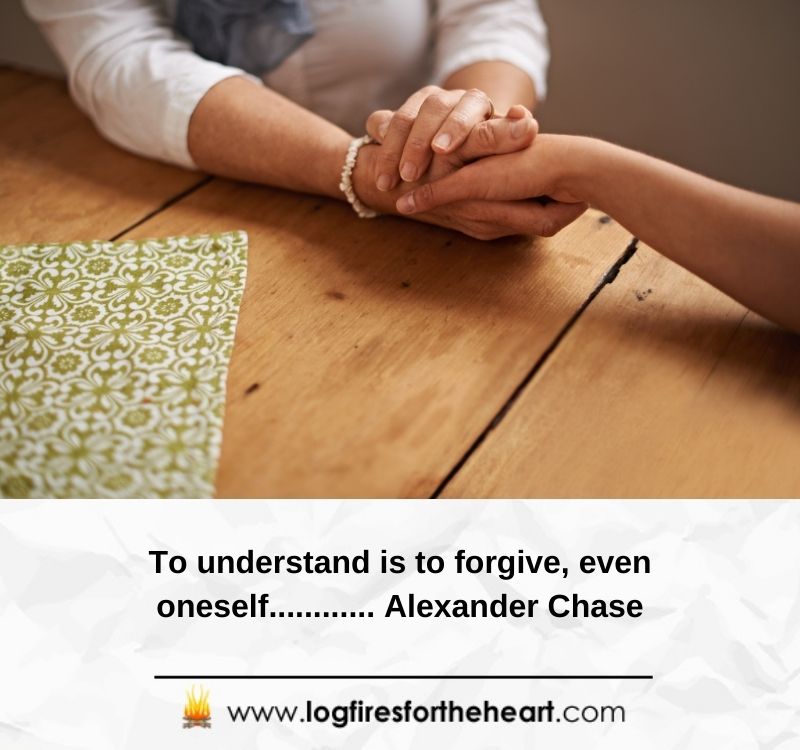 To understand is to forgive, even oneself……………. Alexander Chase
Alexander Chase: He is a health and life coach who has made it his mission in life to help people find their different paths in order to reach their full potential. He understands the importance of balance and wants to help people achieve that in all areas of life.
————————-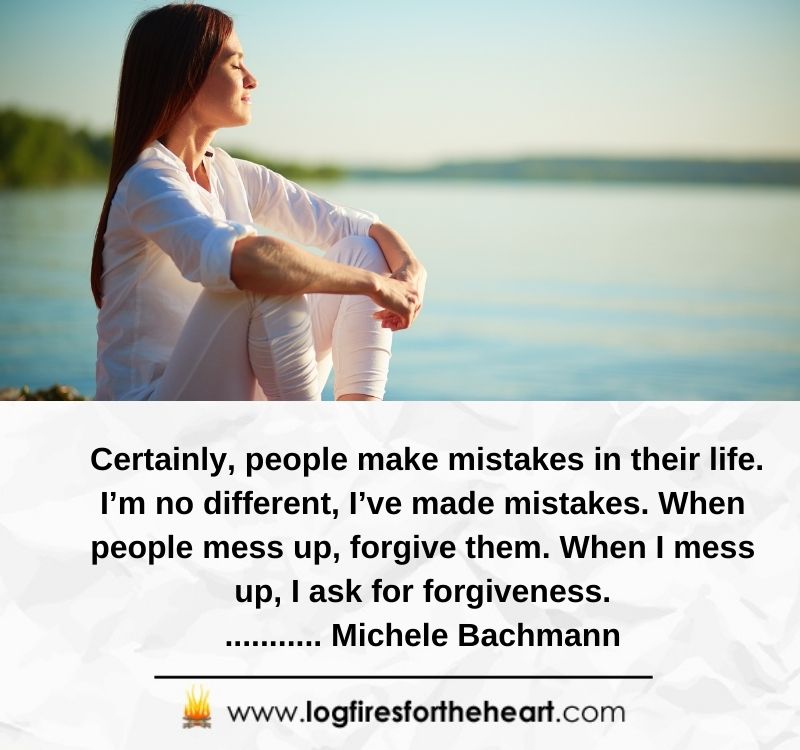 Certainly, people make mistakes in their life. I'm no different, I've made mistakes. When people mess up, forgive them. When I mess up, I ask for forgiveness………… Michele Bachmann
Michele Bachmann: She was an American Republican politician, who was born in Waterloo, Iowa. She ran as a candidate for the President of the United States but lost the nomination in the 2012 election.
—————————–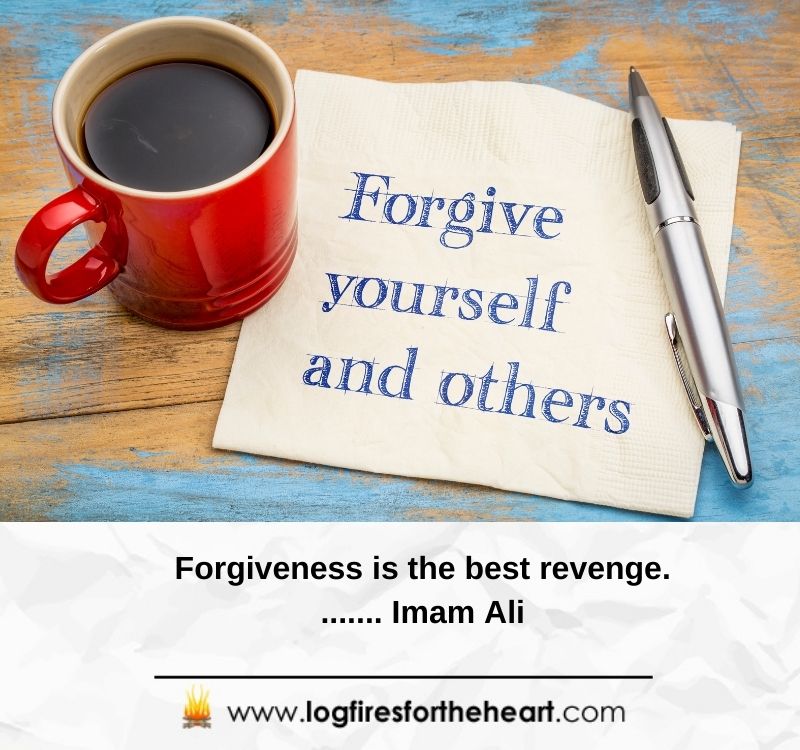 Forgiveness is the best revenge…….. Imam Ali
Imam Ali: He was a cousin and son-in-law of the Islamic prophet Muhammad. He ruled as the fourth rightly guided caliph from 656.
—————————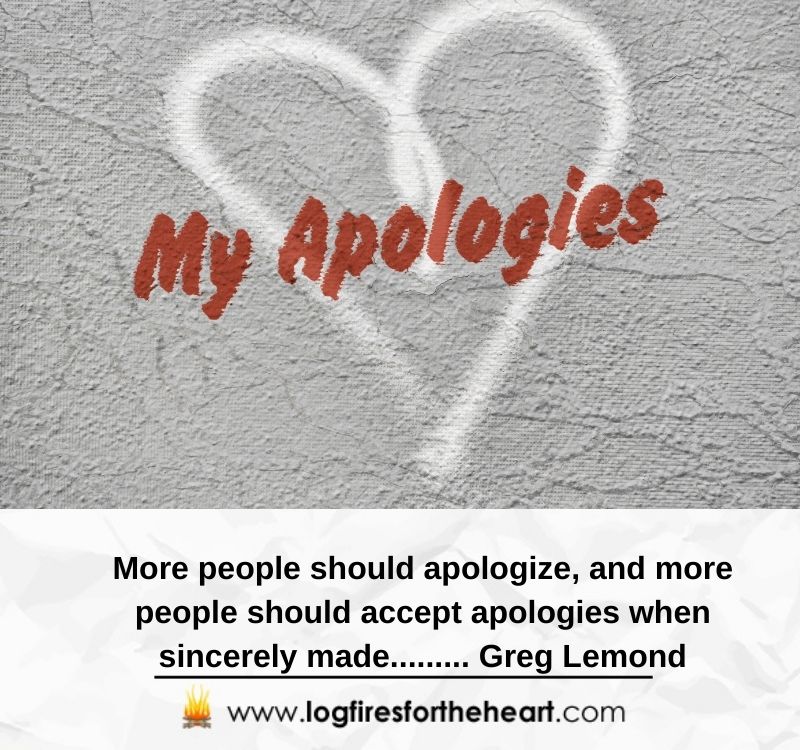 More people should apologize, and more people should accept apologies when sincerely made……… Greg Lemond
Greg Lemond: He is an American former professional road racing cyclist and entrepreneur, who was born in Lakewood, California. Considered to be the greatest American cyclist of all time, having won the Tour de France three times.
—————————-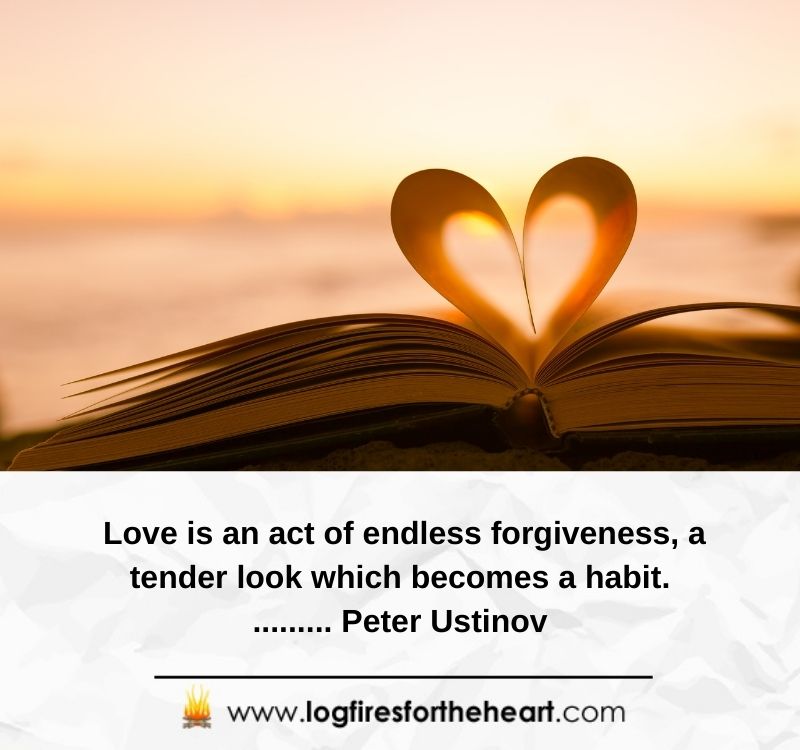 Love is an act of endless forgiveness, a tender look which becomes a habit………. Peter Ustinov
Peter Ustinov: He was a British actor, writer, and filmmaker, who was born in London, England. He was a goodwill ambassador for UNICEF.Winner of numerous awards such as a Grammy Award, Golden Globes, and BAFTA Awards.
—————————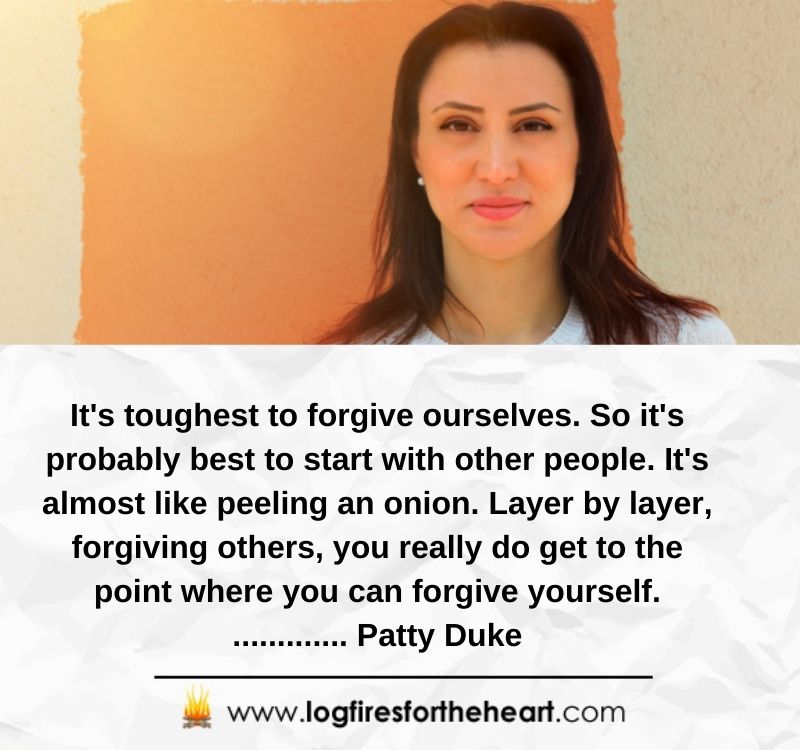 It's toughest to forgive ourselves. So it's probably best to start with other people. It's almost like peeling an onion. Layer by layer, forgiving others, you really do get to the point where you can forgive yourself………….. Patty Duke
Paddy Duke: She was an American actress who was born in Manhatten, New York City. She won numerous awards such as a star on the Hollywood Walk of Fame. In addition an Academy Award and three Primetime Emmy Awards.

—————————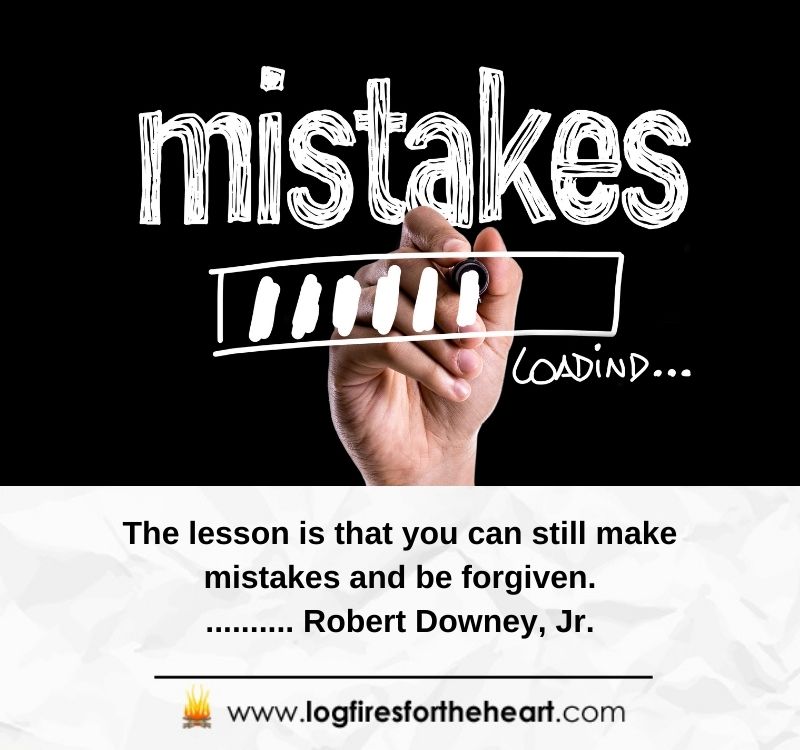 The lesson is that you can still make mistakes and be forgiven……….. Robert Downey, Jr.
Robert Downey, Jr: He is an American actor and producer, who was born in New York City.
Time magazine named him one of the 100 most influential people in the world.
—————————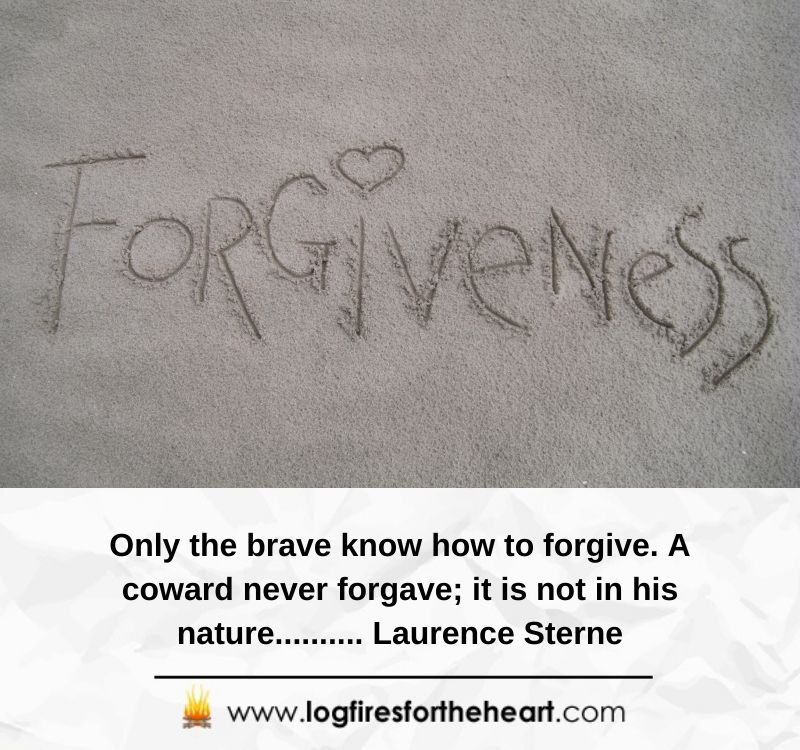 Only the brave know how to forgive. A coward never forgave; it is not in his nature………. Laurence Sterne
——————————–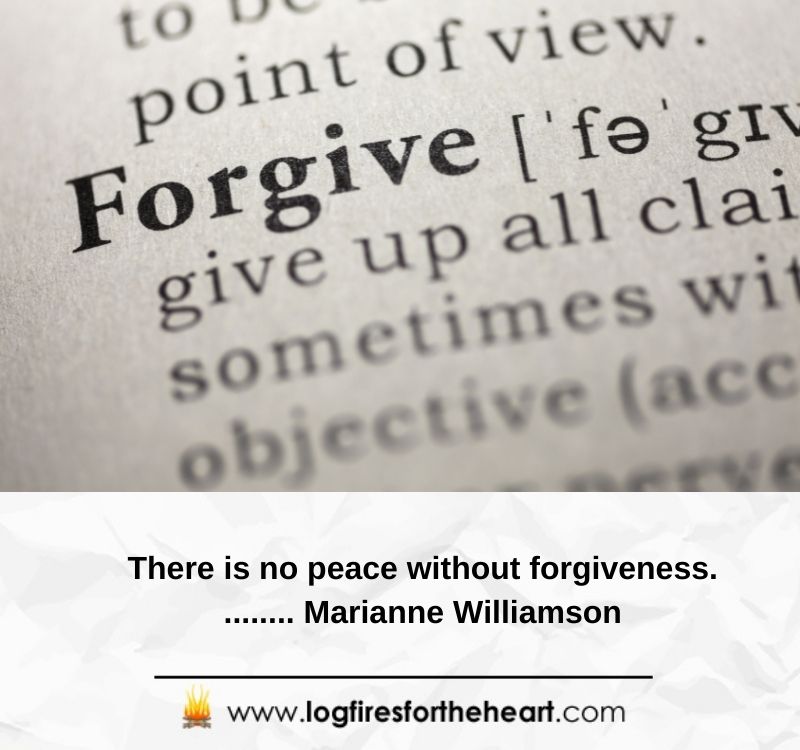 There is no peace without forgiveness……… Marianne Williamson

Marianne Williamson: She is an American author and political activist, who was born in Houston, Texas. She founded Project Angel Food, a volunteer food delivery program, and also co-founded Peace Alliance, a nonprofit education and advocacy organization.
—————————-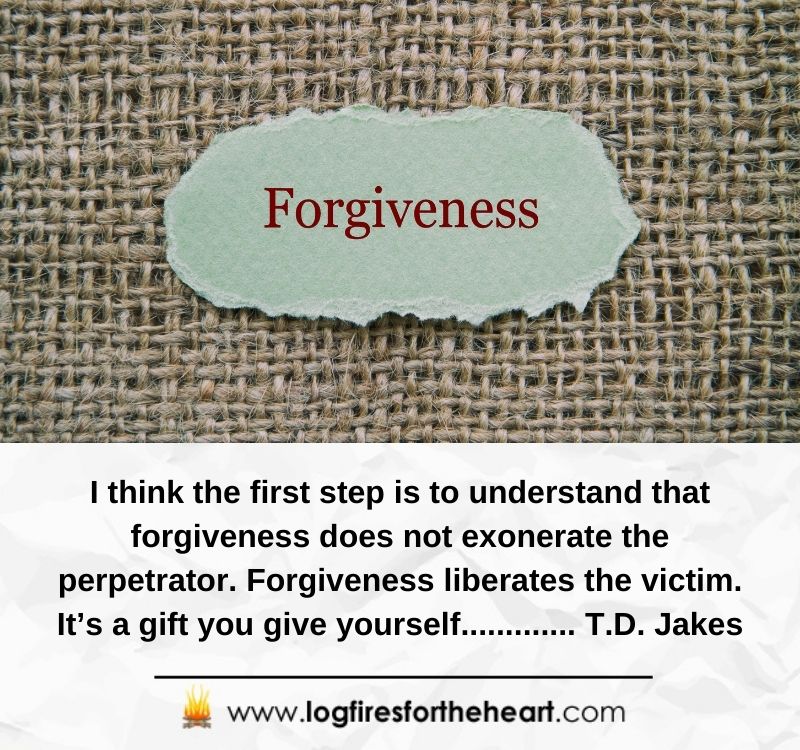 I think the first step is to understand that forgiveness does not exonerate the perpetrator. Forgiveness liberates the victim. It's a gift you give yourself…………. T.D. Jakes
T.D. Jakes: He is an American author, bishop, and filmmaker, who was born in South Charleston, West Virginia. He is the bishop of The Potter's House, a non-denominational American megachurch.
————————–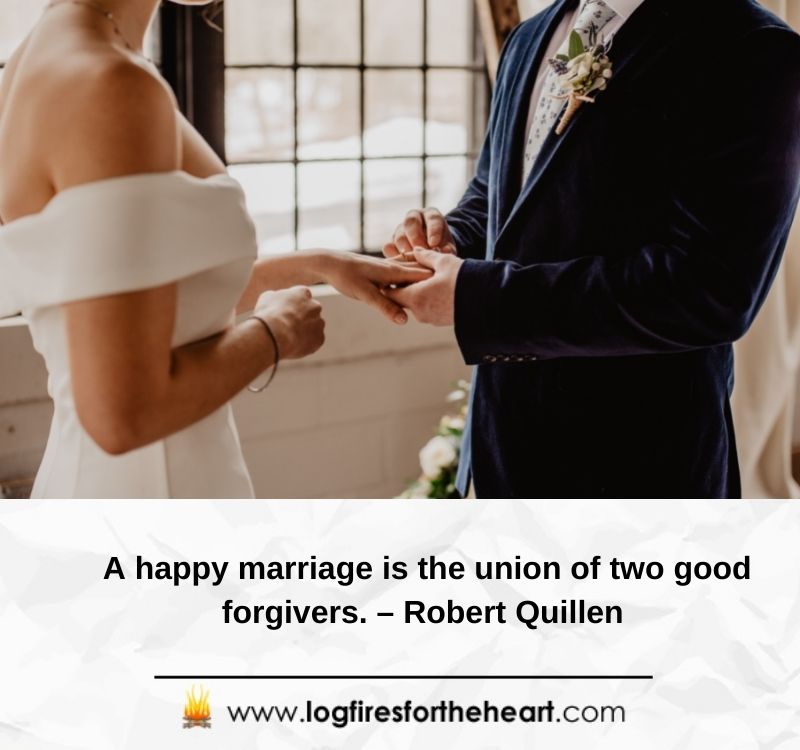 A happy marriage is the union of two good forgivers………. Robert Quillen
Robert Quillen: He was an American journalist, who was born in Syracuse, Kansas. As a humorist, he was one of the purveyors of village nostalgia for over 20 years.
——————————-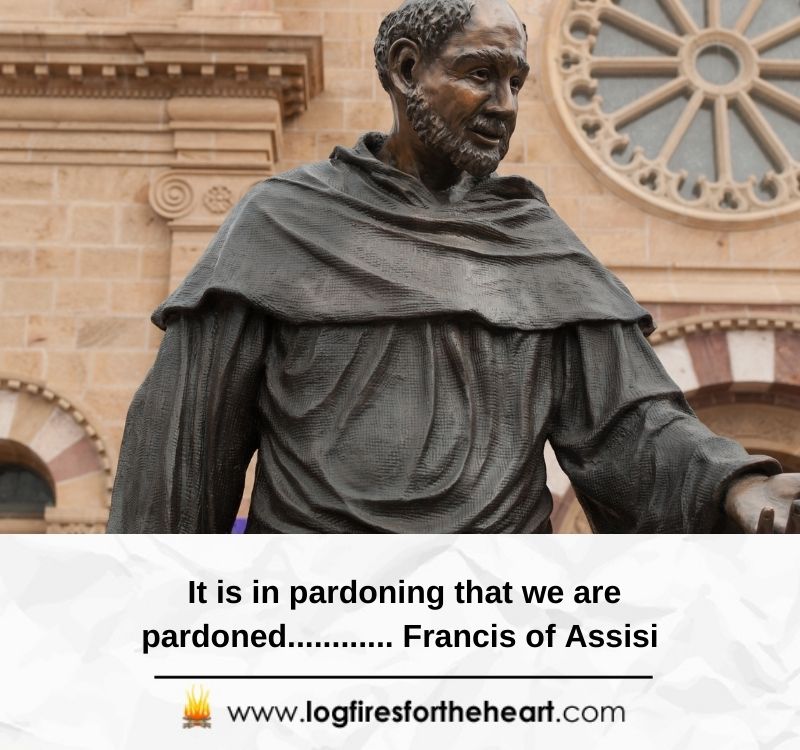 It is in pardoning that we are pardoned.……….. Francis of Assisi
St. Francis Of Assisi: He was born in Umbria in 1181. He was the son of a prosperous merchant. Francis, however abandoned all his rights and possessions and founded the order of the Franciscans. He called for simplicity of life, poverty, and humility before God. He worked to care for the poor and one of his first actions after his conversion was to care for lepers.
————————–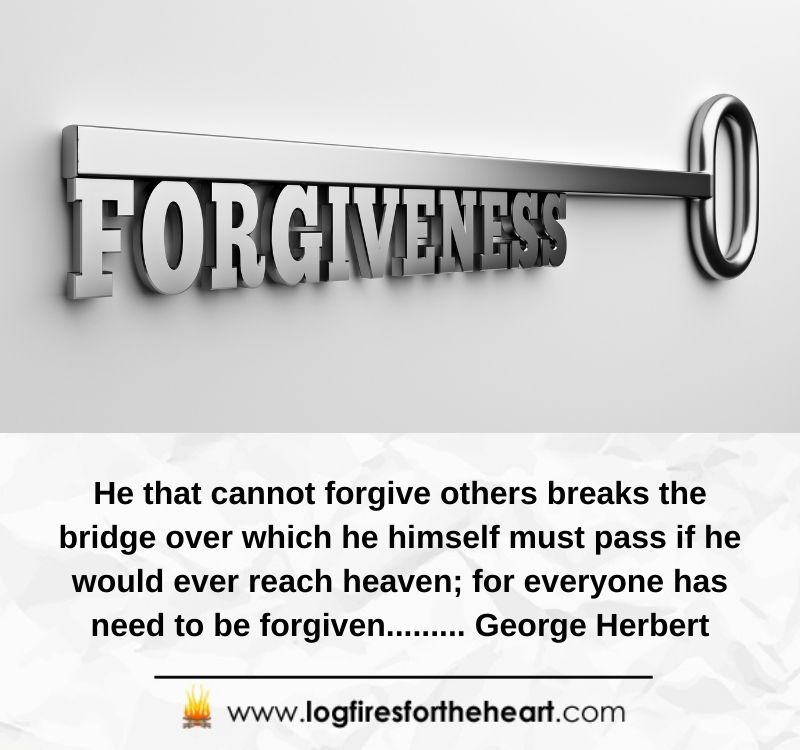 He that cannot forgive others breaks the bridge over which he himself must pass if he would ever reach heaven; for everyone has need to be forgiven……… George Herbert

George Herbert: He was a poet and priest of the Church of England, who was born in Montgomery, Wales. Born into a wealthy family he attended Trinity College, Cambridge
——————————
More Quotes On Forgiveness and Moving On: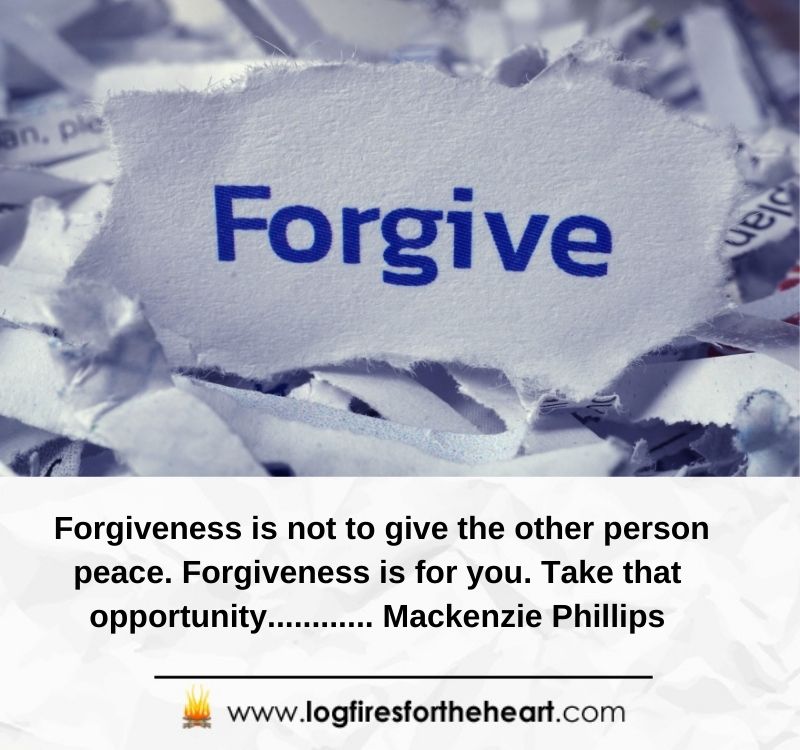 Forgiveness is not to give the other person peace. Forgiveness is for you. Take that opportunity………… Mackenzie Phillips

Mackenzie Phillips: She is an American actress and singer, who was born in Alexandria, Virginia. Best known for various roles such as playing Molly Phillips in the supernatural series So Weird and Carol Morrison in the film American Graffiti.
—————————–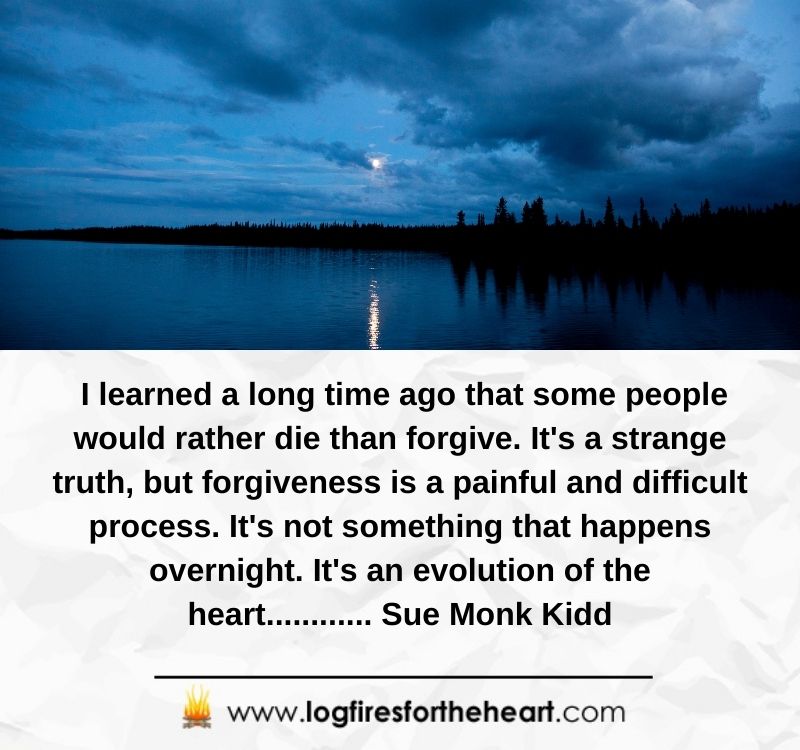 I learned a long time ago that some people would rather die than forgive. It's a strange truth, but forgiveness is a painful and difficult process. It's not something that happens overnight. It's an evolution of the heart………… Sue Monk Kidd
Sue Monk Kidd: She is an American writer who was born in Sylvester, Georgia. Best known for her novels called The Invention of Wings and The Secret Life of Bees.
—————————-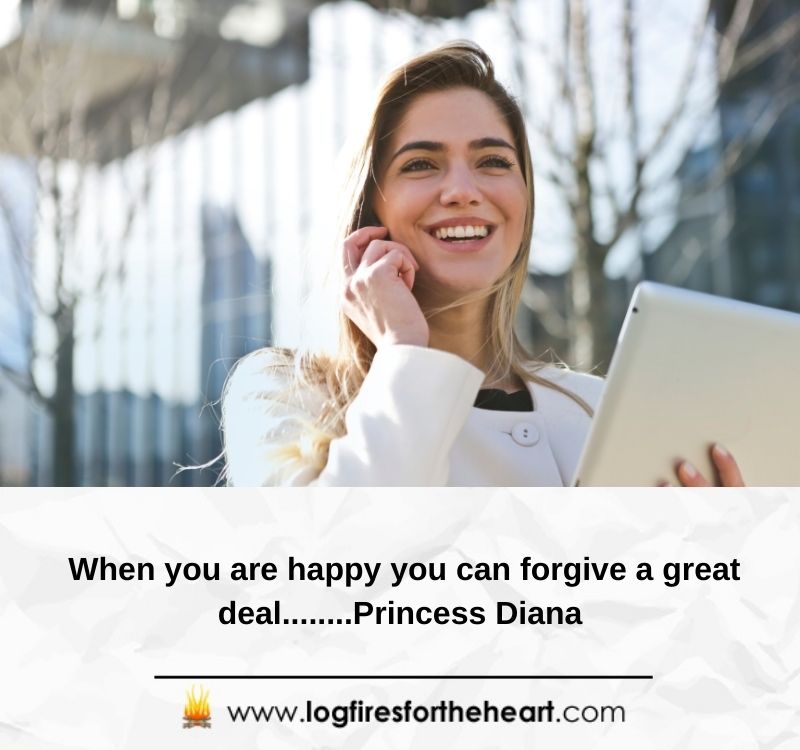 When you are happy you can forgive a great deal……..Princess Diana
Princess Diana:  Born in Sandringham, Norfolk in England, she became the first wife of the Prince of wales. This ended in divorce and Diana still was subject to worldwide media attention, until her death in Paris from a car crash.
——————————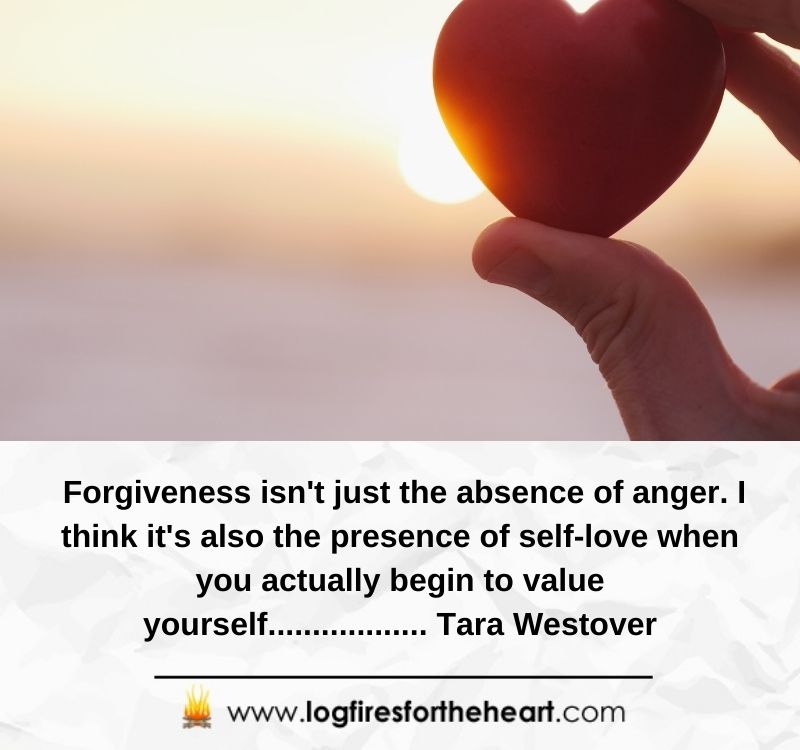 Forgiveness isn't just the absence of anger. I think it's also the presence of self-love when you actually begin to value yourself……………… Tara Westover
——————————–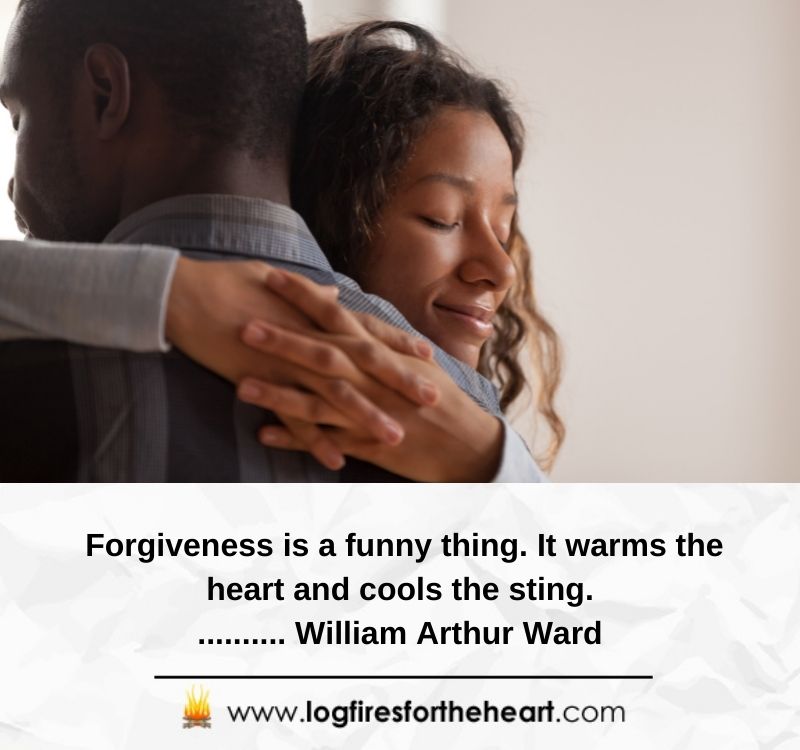 Forgiveness is a funny thing. It warms the heart and cools the sting………… William Arthur Ward
——————————-
The practice of forgiveness is our most important contribution to the healing of the world……… Marianne Williamson
——————————-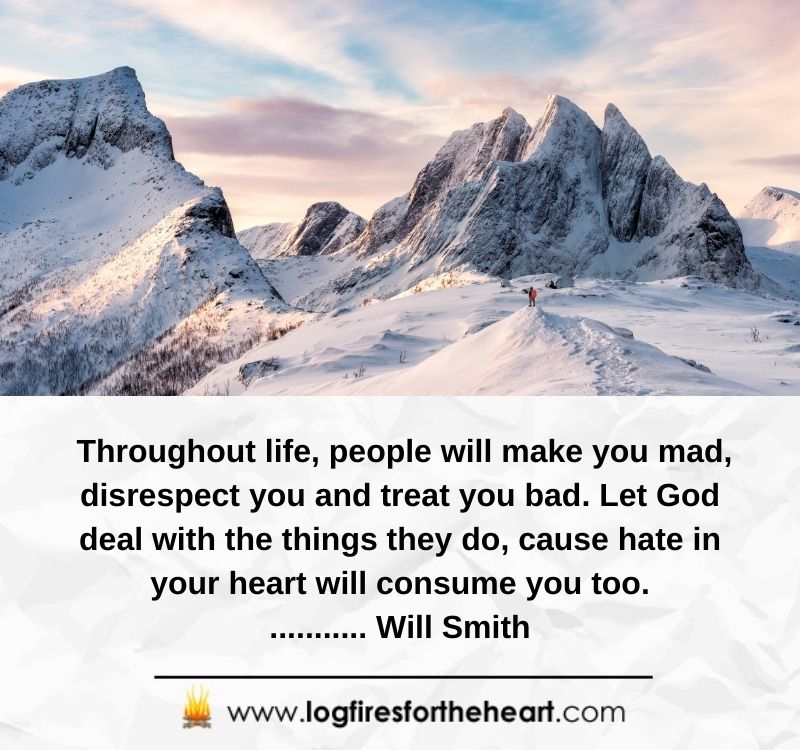 Throughout life, people will make you mad, disrespect you and treat you bad. Let God deal with the things they do, cause hate in your heart will consume you too………… Will Smith
Will Smith: He is an American actor and film producer, who was born in Philadelphia, Pennsylvania. He has won many awards including 4 Grammy awards. Time magazine He was named by Time magazine as one of the 100 most influential people in the world.
—————————-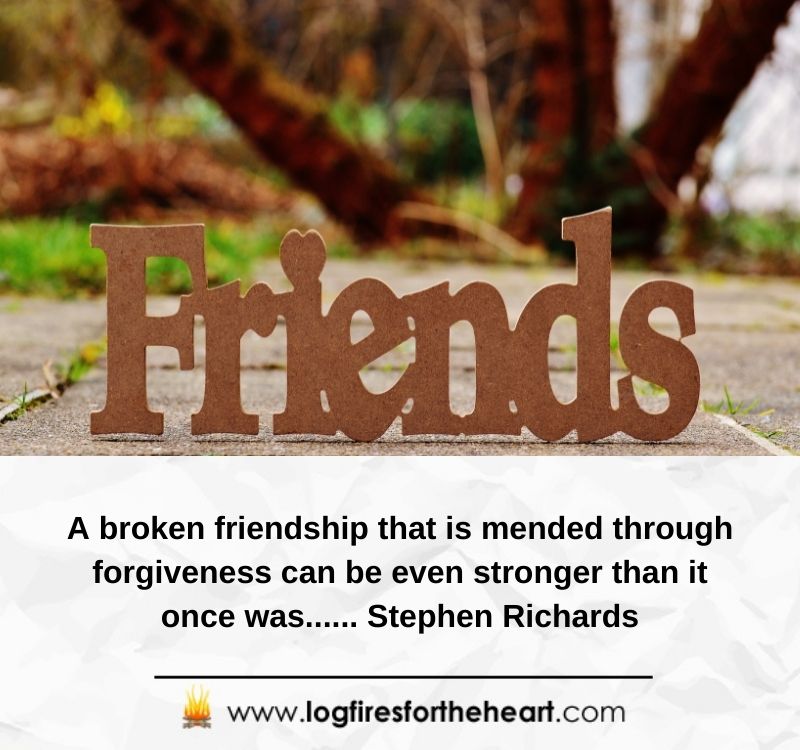 A broken friendship that is mended through forgiveness can be even stronger than it once was…… Stephen Richards
——————————–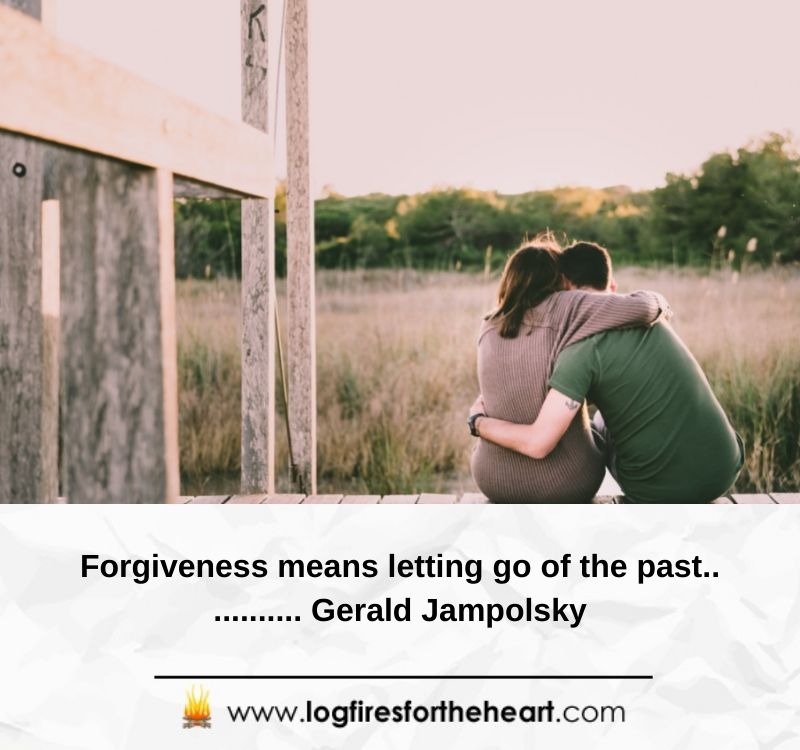 Forgiveness means letting go of the past………… Gerald Jampolsky
——————————-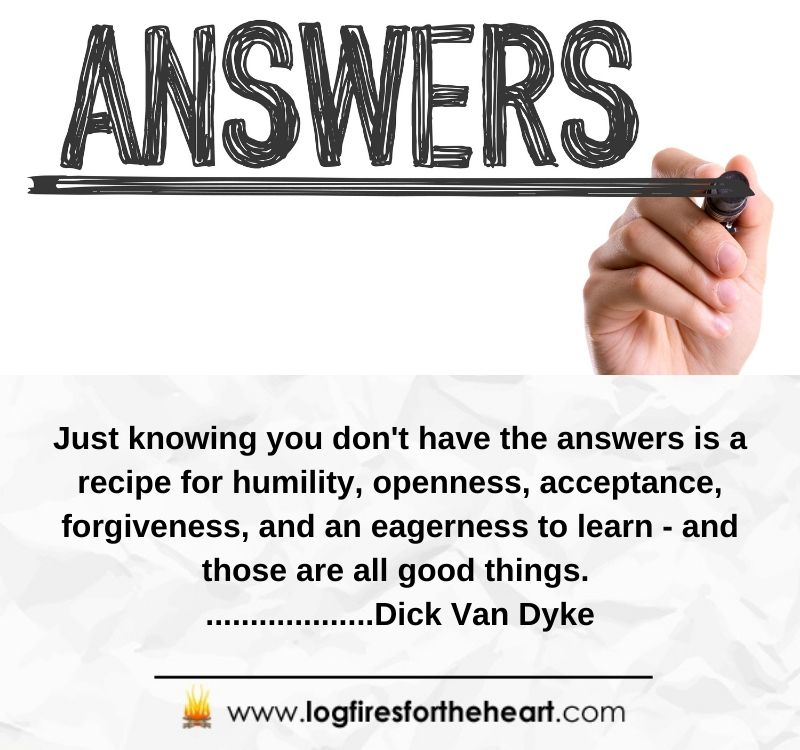 Just knowing you don't have the answers is a recipe for humility, openness, acceptance, forgiveness, and an eagerness to learn – and those are all good things. ……………….Dick Van Dyke
Dick Van Dyke: He is an American actor, writer, and comedian, who was born in West Plains, Missouri. His award-winning career has spanned seven decades and covers television, film, and theatre. He has received numerous awards such as a star on the Hollywood Walk of Fame. In addition a Grammy Award and the SAG Life Achievement Award.
——————————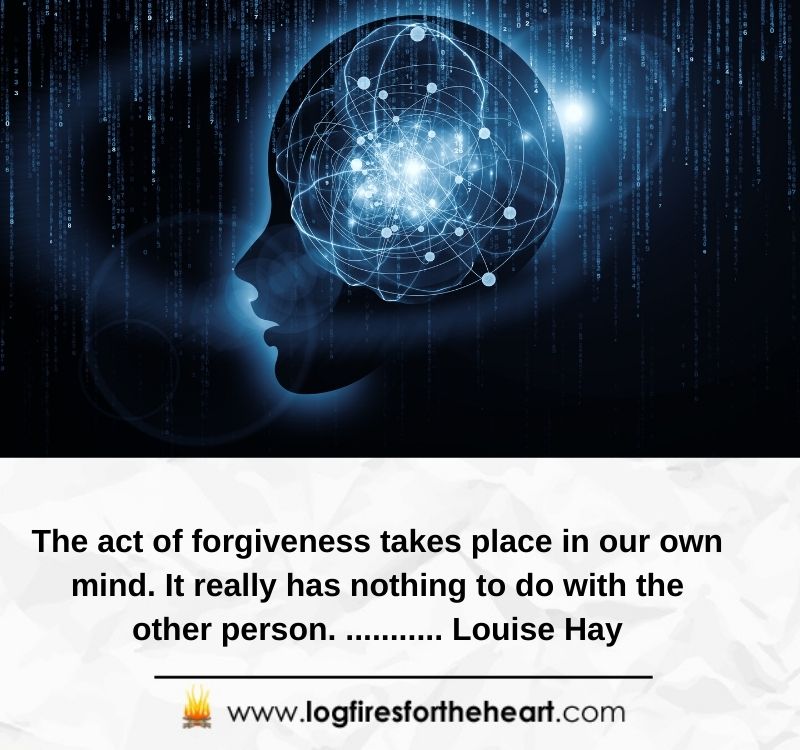 The act of forgiveness takes place in our own mind. It really has nothing to do with the other person. ……….. Louise Hay
Louise Hay: She was an American motivational author, who was born in Los Angeles, California. She was the founder of Hay House publishers and also wrote several self-help books, including the book You Can Heal Your Life.
——————–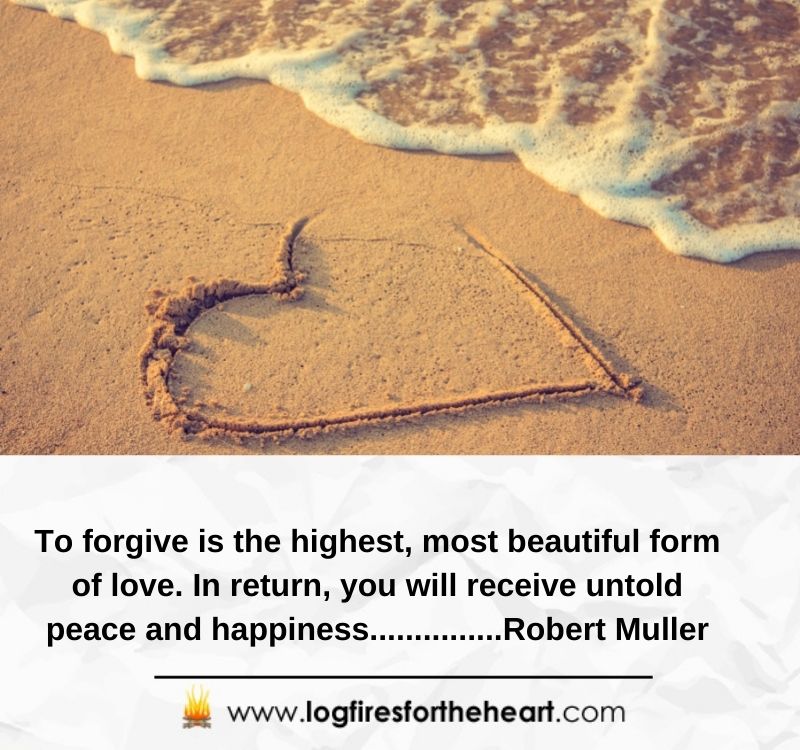 To forgive is the highest, most beautiful form of love. In return, you will receive untold peace and happiness…………… Robert Muller
Robert Muller: He is an American lawyer, who was born in New York. He served as the director of the Federal Bureau of Investigation (FBI) from 2001 to 2013.
——————-