In these unprecedented times, we do hope that another of these inspirational quotes for life can help you in some way. These are uncertain times, with life-changing events happening on a daily basis.
At times like these, we all need a dose of inspiration. I hope the following life quote can help to remind you not to give up on yourself in the daily battle called life.
———————–
Inspirational Video Quote For Life:
—————————-
Inspirational Picture Quote For Life: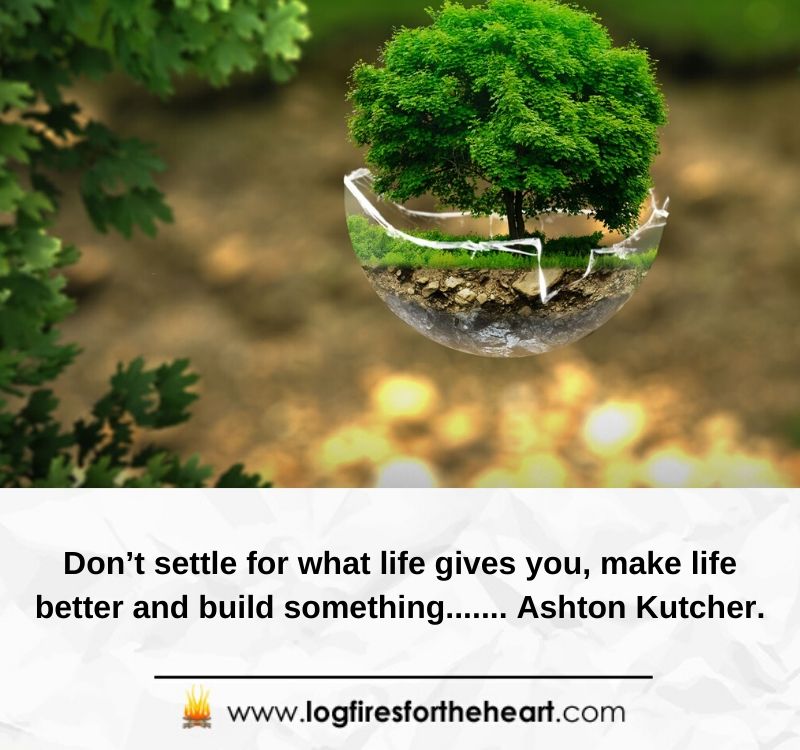 Don't settle for what life gives you; make life better and build something……. Ashton Kutcher.
Ashton Kutcher: He is an American actor, producer, and entrepreneur, who was born in Cedar Rapids, Iowa. He began his acting career in the sitcom called "That '70s Show "and later on the popular sitcom  "Two and a Half Men". He created and produced the television series Punk'd and has also appeared in many movies including "Jobs", a biographical film about Steve Jobs.
—————————-
Please SHARE this video of another of the best inspirational quotes for life.