We hope that the following inspirational quote for life will help you, particularly if you are experiencing or going through a bad time in your life. At times, we feel that we are unable to cope with the demands of daily life.
With regards to the quote, it's so important to remind ourselves to try and look for the good and the reason for them in all situations. None of us can escape the daily battle called life and that's why I keep reminding people to try and be kind, if possible.
I have looked back on bad situations, and some of them have made me stronger as a person and opened up doors that I never saw. 
 Inspirational Video Quote For Life:
———————–
Inspirational Picture Quote For Life: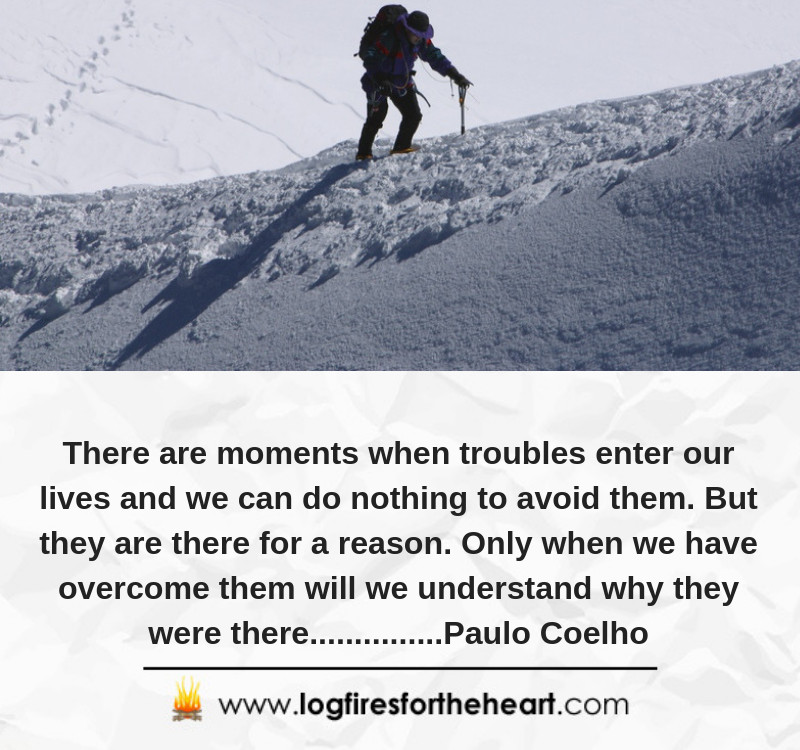 There are moments when troubles enter our lives and we can do nothing to avoid them. But they are there for a reason. Only when we have overcome them will we understand why they were there…………. Paulo Coelho
Paulo Coelho: He is a Brazilian lyricist and novelist who was born in Rio de Janeiro, Brazil. He is best known for his novel called The Alchemist and he also created the Paulo Coelho Foundation.
————————-
 Please SHARE this video. Thank you.