We hope one of these motivational and inspirational quotes for mistakes will remind you that it's okay to make them in life.  Indeed, if mistakes were the barometer of wisdom, I would be the wisest person on this planet.
With regard to the quote, I find there is also an important life lesson contained within the quote,  that it's okay to make mistakes and learn from them.  It's how we grow, develop experience and wisdom and become better and stronger as people.  When I was growing up, I didn't have much confidence and as a result, was afraid to make mistakes.
————————–
Inspirational Video Quote For Life:
———————————
Inspirational Picture Quote For Life: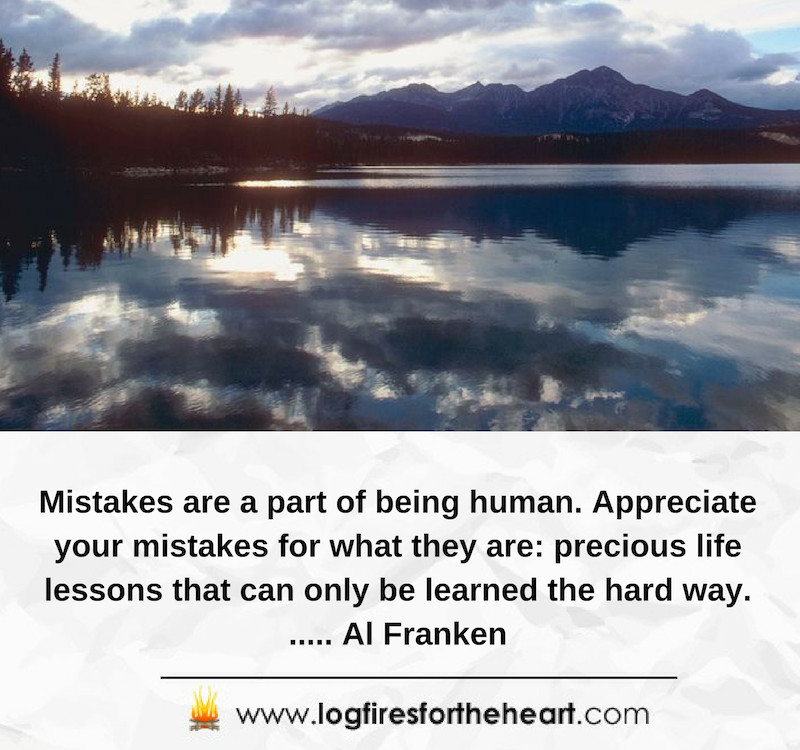 Mistakes are a part of being human. Appreciate your mistakes for what they are, precious life lessons that can only be learned the hard way…..Al Franken
Al Franken: He is an American comedian, politician, media personality, and author, who was born in New York. He became well known as a performer and writer on the TV comedy show called Saturday Night Live. He served as the United States Senator from Minnesota and also hosted the Al Franken Show on Air America Radio.
——————————
Please SHARE this video.