Please enjoy these new year inspirational quotes, in video and picture formats, to help make 2021 the best year yet for you and to help start the year with a feeling of optimism.  We definitely need it in these unprecedented times. Every new year offers us an opportunity for a fresh beginning and a new start. We hope that the inspirational and motivational quotes below can help welcome the new year, on a positive note for you.
We hope that you reach your goals and dreams because we all deserve a second chance at life. Take care of yourself. 
New Year's Inspirational Video Quotes:
—————————–
New Year's Inspirational Picture Quotes: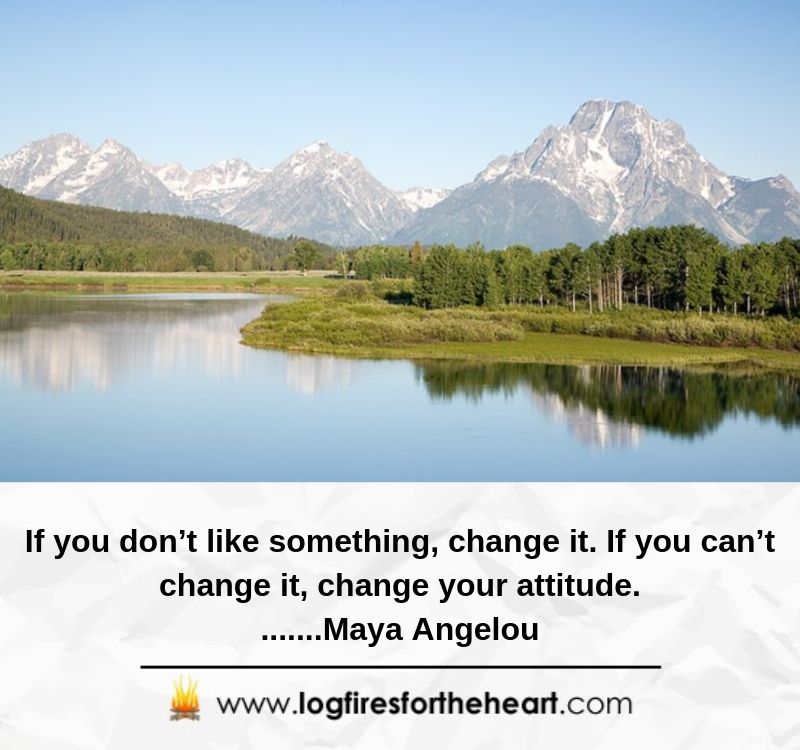 1).  If you don't like something, change it. If you can't change it, change your attitude………Maya Angelou.
Maya Angelou:  She was a writer, poet, and civil rights activist, who was born in St. Louis, Missouri, USA.  Best known for her autobiography Caged Bird Sings which brought her name to the world. In addition, she has received numerous awards and over 50 honorary degrees.
——————————–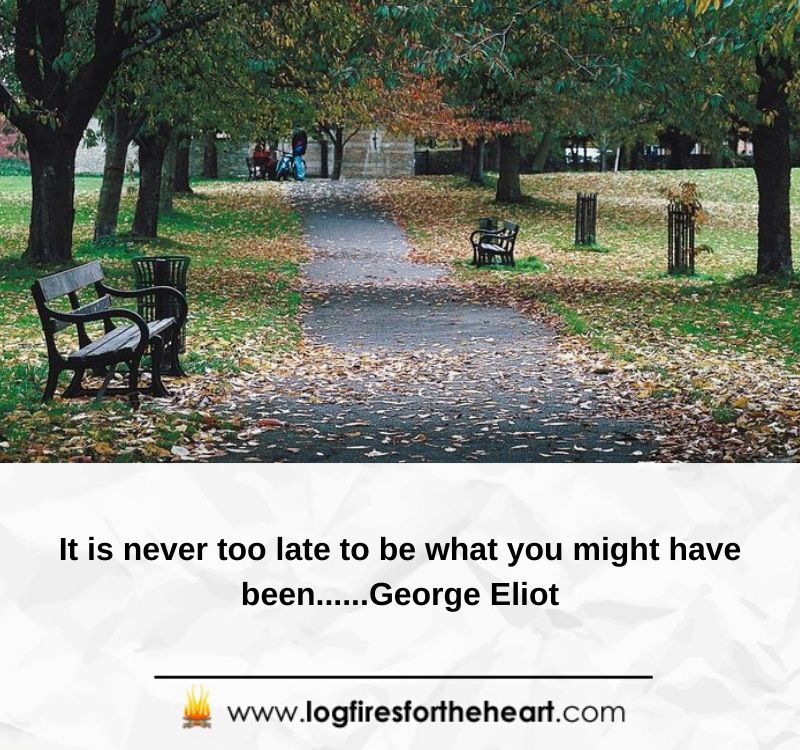 2).  It is never too late to be what you might have been……George Eliot
George Eliot: – was the masculine pen name of the writer Mary Ann Evans, one of Victorian England's leading novelists. Her first stories appeared in Blackwood's magazine and were followed by novels including Middlemarch (1862). Her novels were especially valued for their detailed portrayals of rural English life.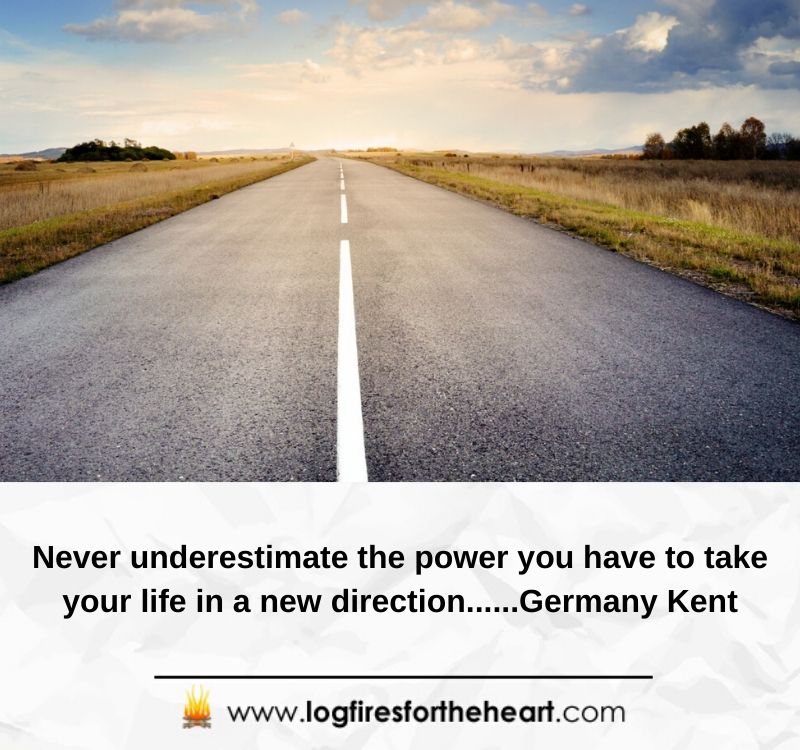 3) Never underestimate the power you have to take your life in a new direction……Germany Kent
Germany Kent: She is an award-winning American broadcast journalist, television personality, businesswoman, actress, author, and philanthropist, who was born in Greenville, Mississippi, U.S.  She has been featured in major news publications such as Inc.(magazine), Forbes, ABC News, and NBC.
———————————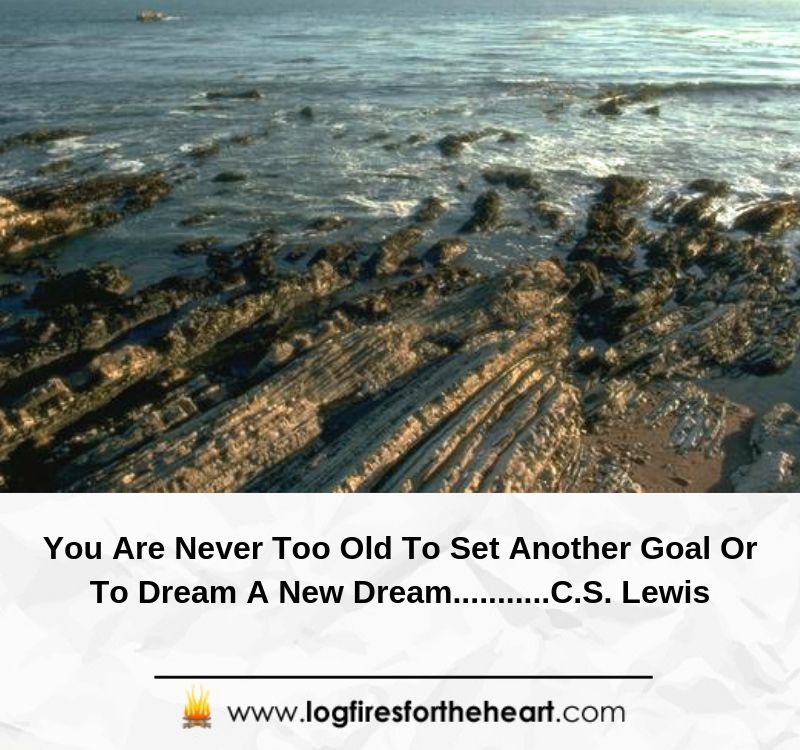 4).  You are never too old to set another goal or to dream a new dream…… C.S. Lewis
Clive Staples Lewis: He was a writer and theologian, who was born in Belfast, N. Ireland. He held academic positions in English literature at both Oxford and Cambridge Universities and is best known for his works of fiction, such as The Chronicles of Narnia, and The Space Trilogy.
————————————–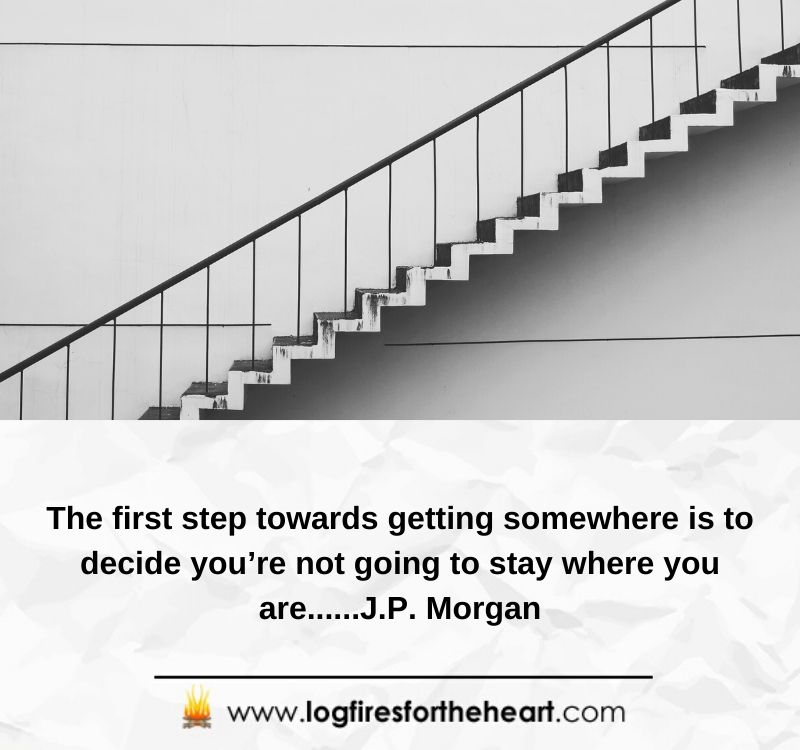 5).  The first step towards getting somewhere is to decide you're not going to stay where you are……J.P. Morgan.
John Pierpont Morgan Sr: He was an American financier and banker who was born in Hartford, Connecticut.  As the head of the banking firm, J.P. Morgan and Co. he was a major driving force behind the wave of consolidation for industry, in the U.S.A.,  during the late 19th and early 20th century.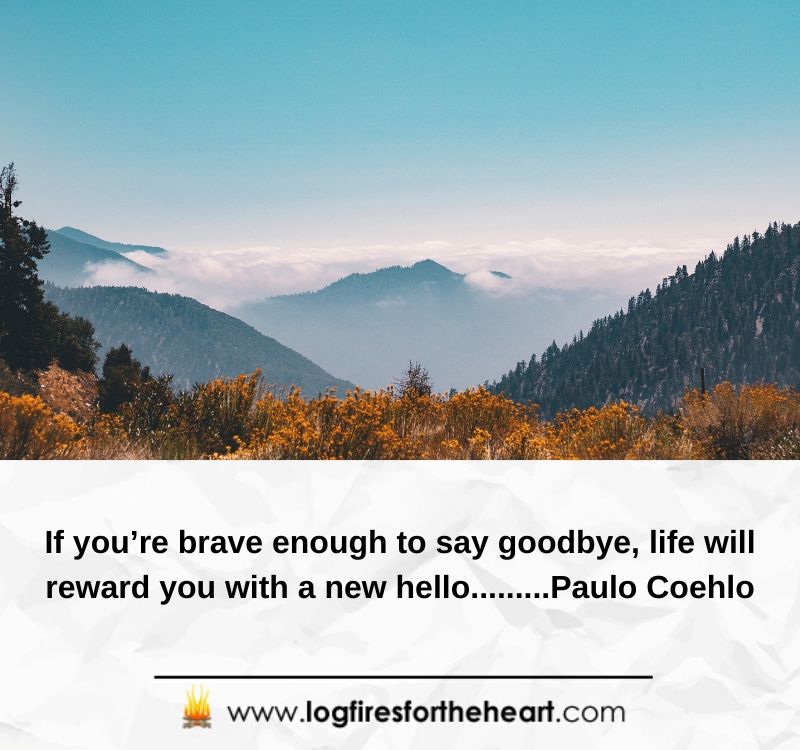 6).  If you're brave enough to say goodbye, life will reward you with a new hello………Paulo Coehlo
Paulo Coehlo: He is a Brazilian lyricist and novelist, who was born in Rio de Janeiro, Brazil and is best known for his novel The Alchemist.  He also created the virtual Paulo Coelho Foundation.
——————————-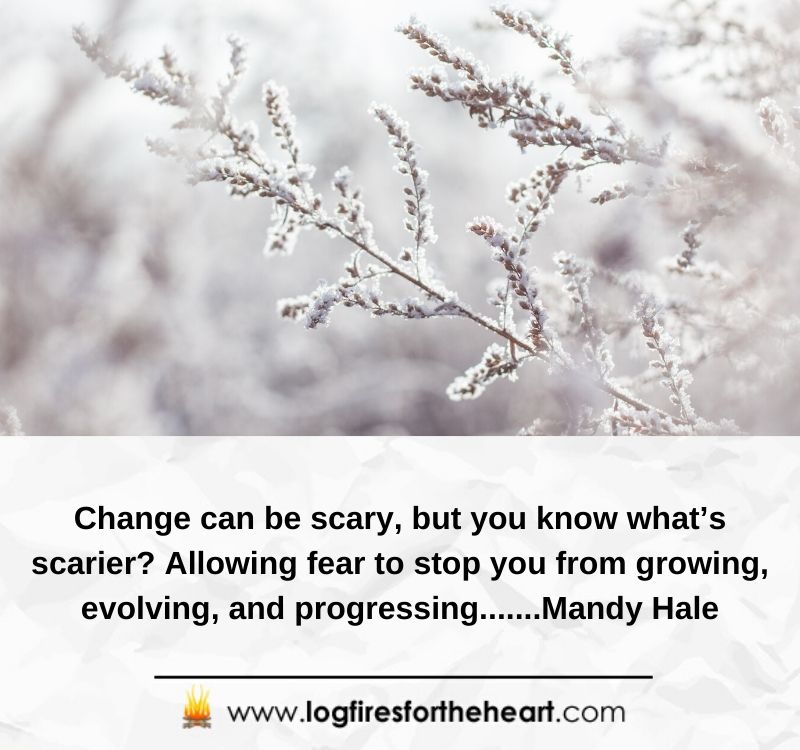 7).  Change can be scary, but you know what's scarier? Allowing fear to stop you from growing, evolving, and progressing…….Mandy Hale
Mandy Hale: She is an American author, speaker, blogger, and speaker who was born and raised in Murfreesboro, Tennessee. Best Known for her book called The Single Woman, she is a New York Times best-selling author.
——————————-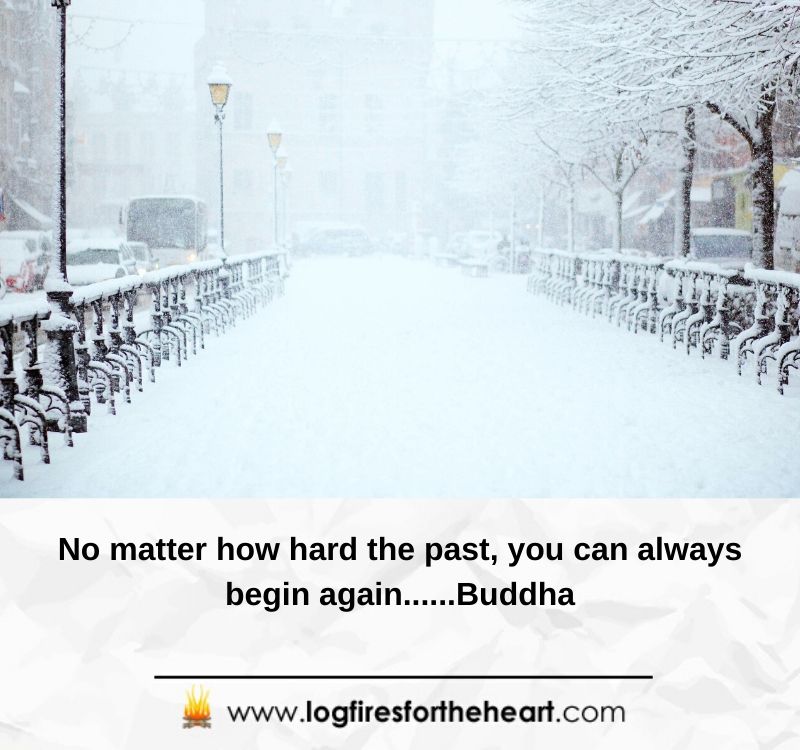 8).  No matter how hard the past, you can always begin again……Buddha
Buddha: Siddhārtha Gautama was born in Lumbini, Shakya Republic, and is recognized as the primary figure in Buddhism. Known as the Buddha, he was a monk and religious leader on whose teachings Buddhism was founded.
————————————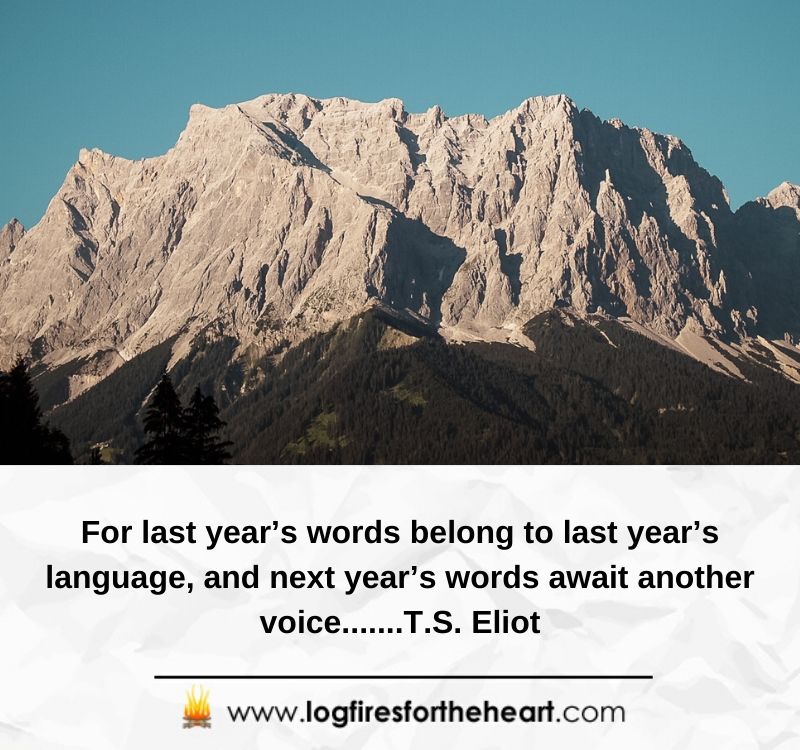 9).  For last year's words belong to last year's language, and next year's words await another voice…….T.S. Eliot
Thomas Stearns Eliot: He was a poet, playwright, literary and social critic, who was born in St. Louis, Missouri. In 1914 he moved to England where he would work, settle and marry there. He eventually became a British subject.
———————————-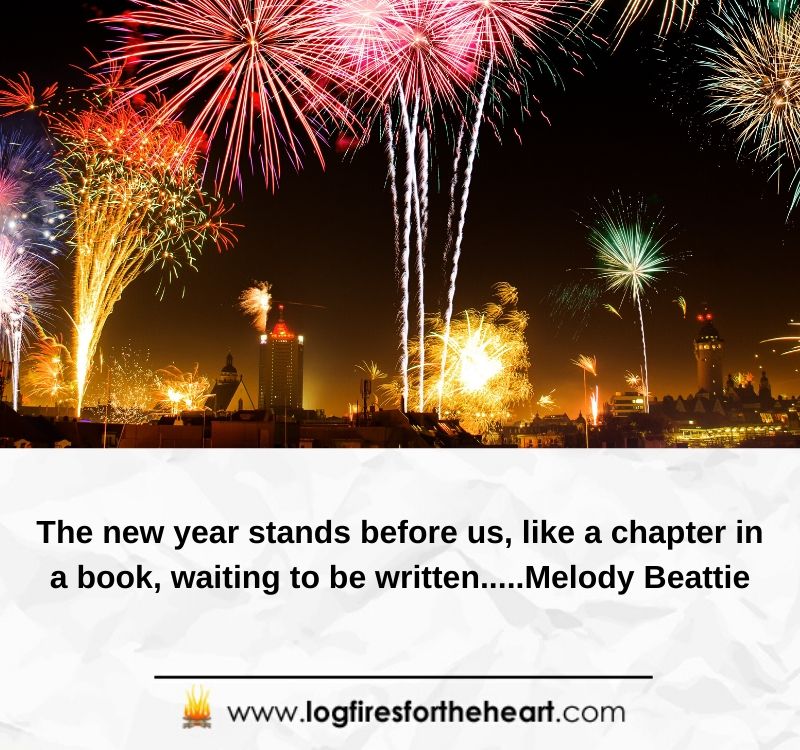 10).  The new year stands before us, like a chapter in a book, waiting to be written…..Melody Beattie
Melody Beattie: She is an American author who was born in St. Paul, Minnesota. She was a full-blown alcoholic by age 13, and a junkie by 18.  Best known for her books called Codependent No More and Make Miracles in Forty Days, which have been published in other languages.
——————————-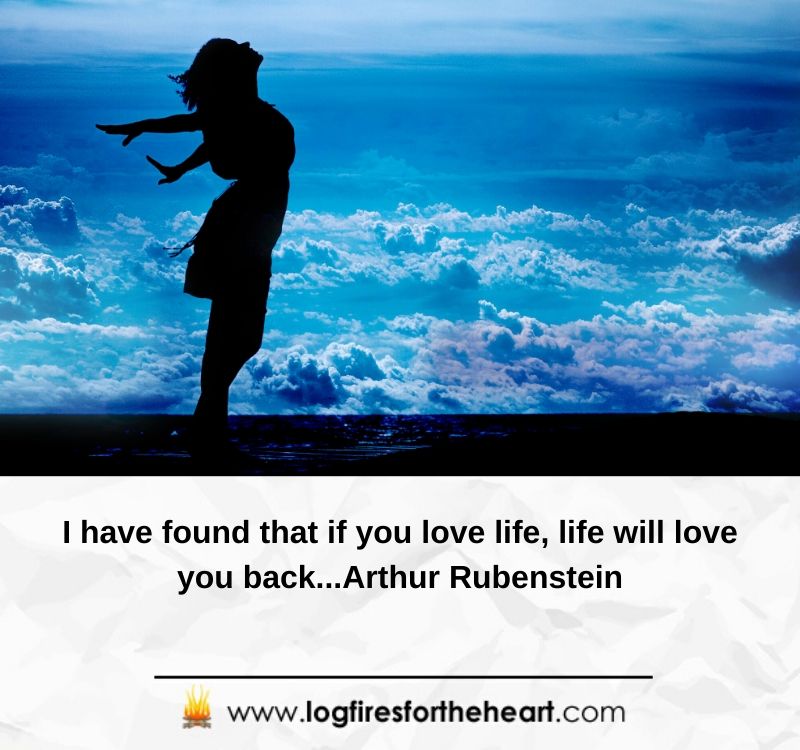 11).  I have found that if you love life, life will love you back…Arthur Rubenstein
Arthur Rubenstein: He was a Polish American classical pianist, who was born in Łódź, Poland. He has been described as one of the greatest pianists of the twentieth century and he played in public for over 70 years.
—————————–
More New Year Inspirational Quotes:
———————————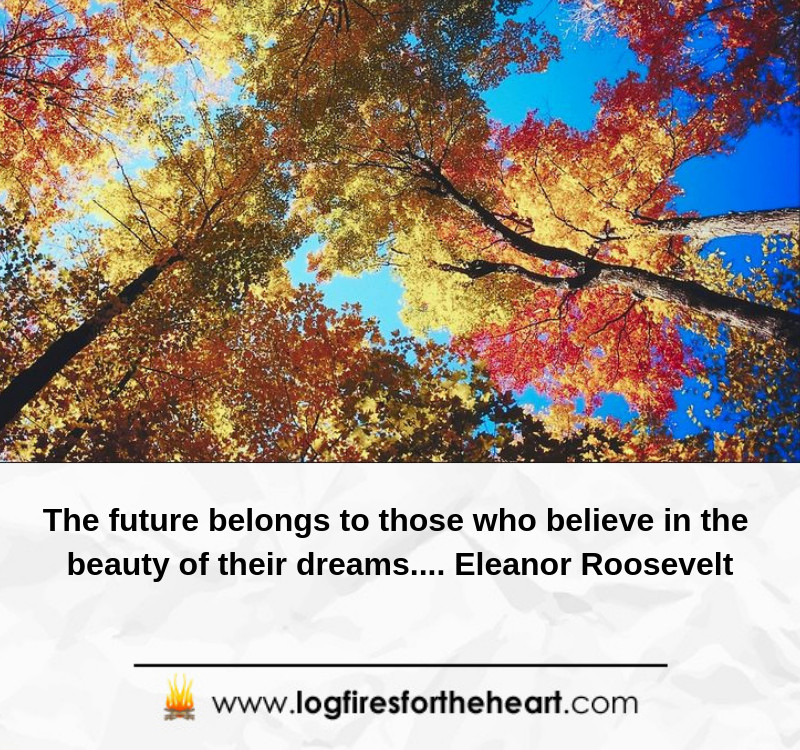 12).  The future belongs to those who believe in the beauty of their dreams…….Eleanor Roosevelt
Eleanor Roosevelt: – She was born in 1884 in Manhattan, New York City, and is recorded as being First Lady to have served the longest period in the USA with her husband Franklin D Roosevelt.
She was always a champion of the underdog, especially when it came to human rights such as race. She commanded such deep respect and admiration for her work and support for organizations such as the United Nations.
—————————–
13).   This is a new year. A new beginning. And things will change……Taylor Swift
Taylor Swift: She is an American singer-songwriter, who was born in Reading, Pennsylvania, U.S.  She was the youngest artist signed by the Sony/ATV Music publishing house and signed her first record deal at just age 15.
——————————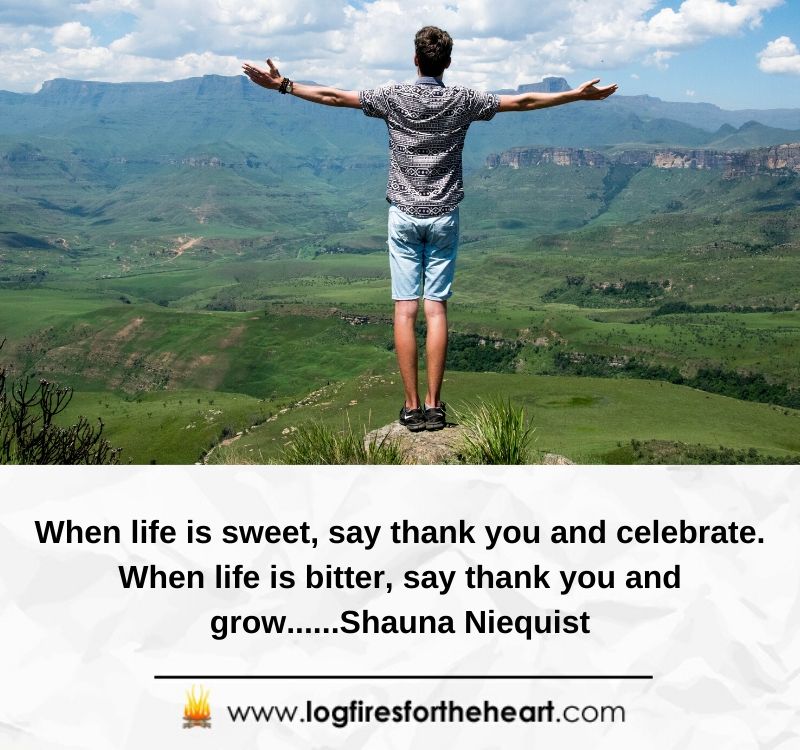 14). When life is sweet, say thank you and celebrate. When life is bitter, say thank you and grow……Shauna Niequist
——————————-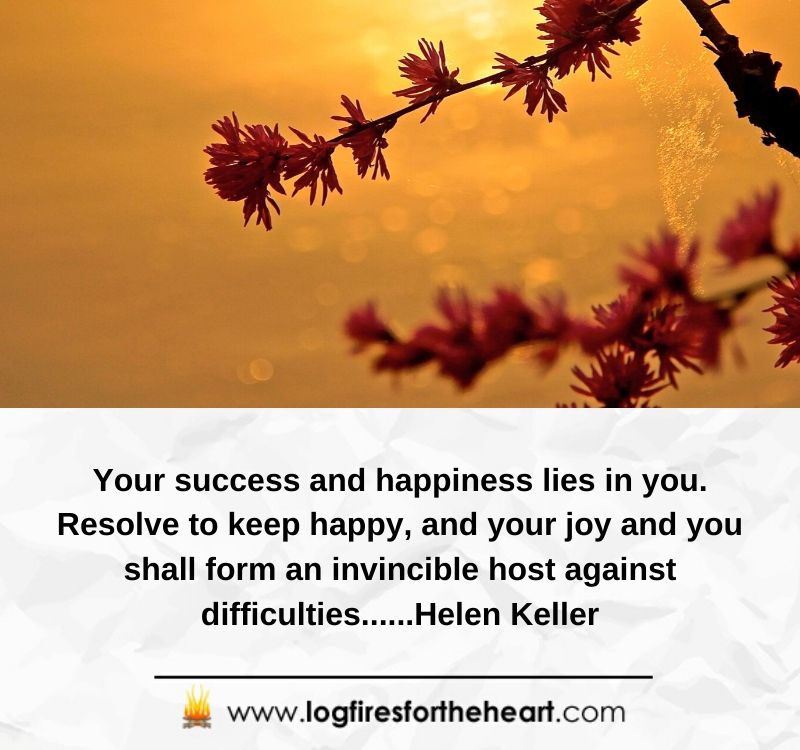 15). Your success and happiness lies in you. Resolve to keep happy, and your joy and you shall form an invincible host against difficulties…….Helen Keller
Helen Keller: was the deaf-blind woman who became a role model for millions of people. In 1964, Helen was awarded the Presidential Medal Of Freedom, the nation's highest civilian award, by President Lyndon Johnson. A year later she was elected to the Women's Hall of Fame at the New York World's Fair.
—————————–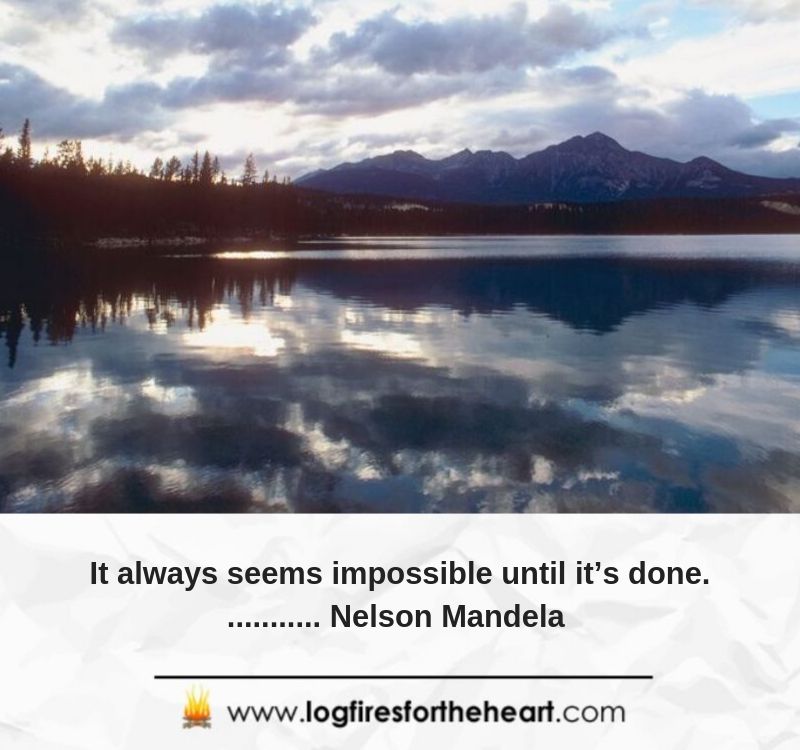 16).    It always seems impossible until it's done…….Nelson Mandela
Nelson Mandela.  – He was South Africa's first black head of state and the first elected in a fully representative democratic election and served as President of South Africa from 1994 to 1999. He was also an activist for peace and a philanthropist.
—————————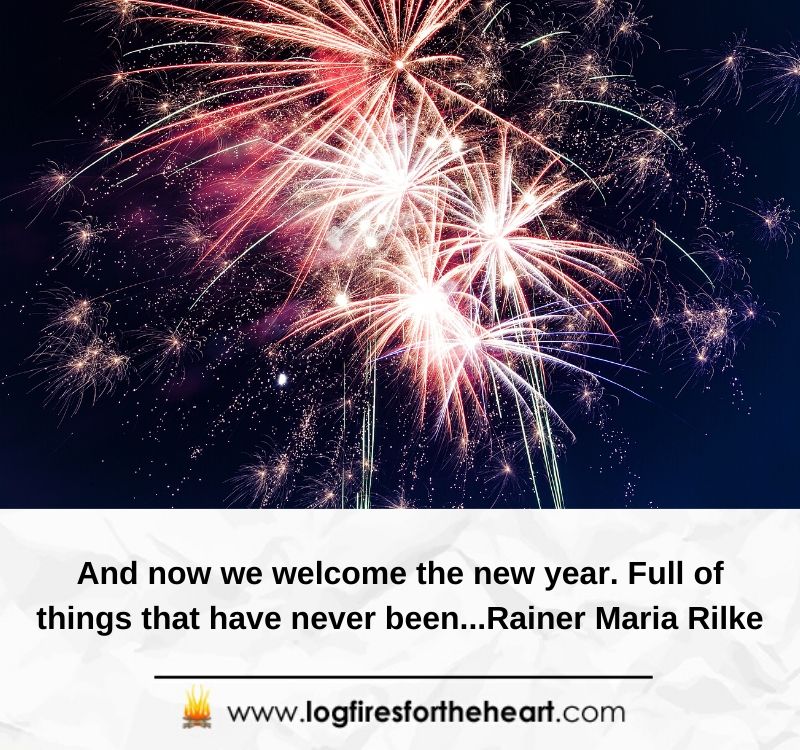 17).  And now we welcome the new year. Full of things that have never been…Rainer Maria Rilke
Rainer Maria Rilke: He was an Austrian novelist and poet, who was born in Prague, Hungary. Widely recognized as one of the most lyrically intense poets of his time.
————————-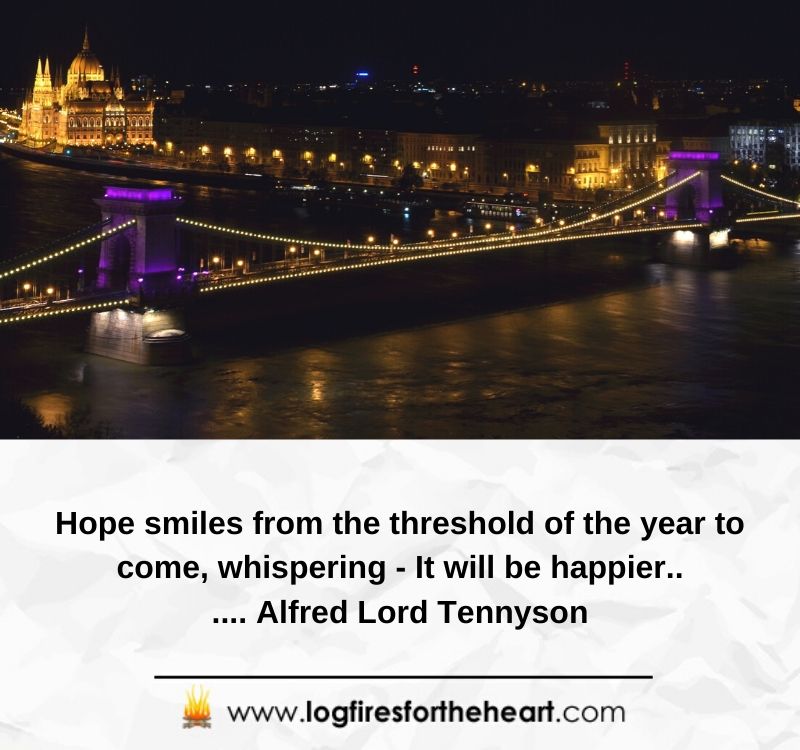 18).  Hope smiles from the threshold of the year to come, whispering – It will be happier… Alfred Lord Tennyson
Alfred Lord Tennyson: He was a British poet, who was born in Somersby, Lincolnshire, England. During the reign of Queen Victoria, he was the Poet Laureate and to this day he remains one of the more popular British poets.
—————————–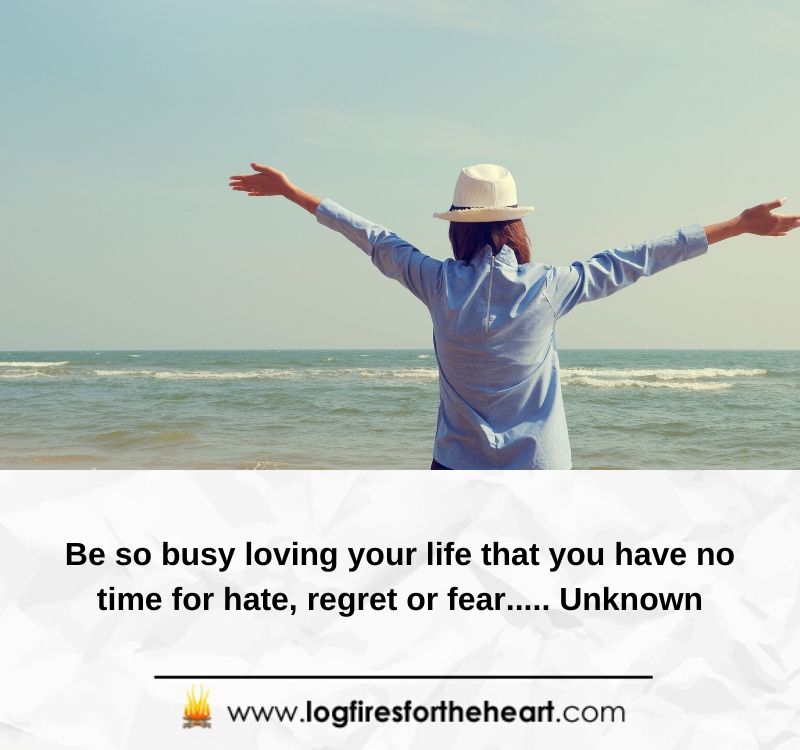 19).  Be so busy loving your life that you have no time for hate, regret or fear….. Unknown
————————————-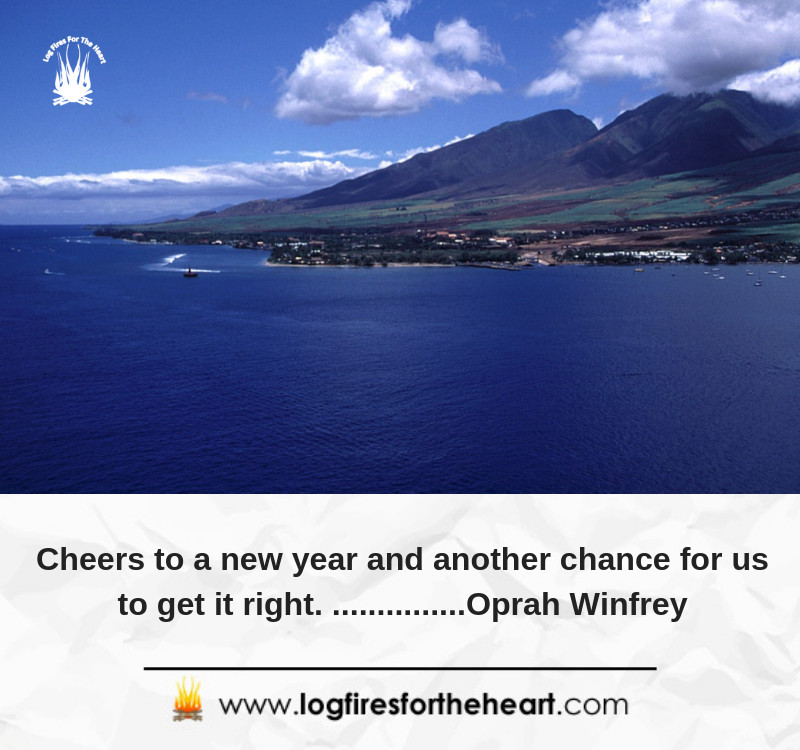 20).  Cheers to a new year and another chance for us to get it right……Oprah Winfrey
Oprah Winfrey:  She was born in Kosciusko, Mississippi, and rose from nothing, to become the richest African American woman of the 20th century.  She is now one of the most powerful women in the world, a millionaire in her thirties, a great philanthropist, but it must be remembered that she started out with nothing.
Please check out more inspirational video quotes to help you stay motivated. Thank you.
—————————–
Please SHARE this video and pictures of these new year's inspirational quotes. Have yourself a great new year. Take care.