We hope that these inspirational quotes for unprecedented times can help and uplift you in some way, no matter how small. They are in video and picture formats.
We are definitely living in uncertain times on a global level. The impact of the Coronavirus (Covid-19) has affected daily living in a radical way. The global economy is taking a major hit which is affecting families and businesses everywhere. It is very much uncharted territory for all of us.
Therefore it's very normal to feel nervous and scared, especially with what we are hearing in the daily news and dealing with, on a daily basis.  Take care of yourself.
Inspirational Video Quotes For Uncertain Times:
————————
Inspirational  For Life Picture Quotes: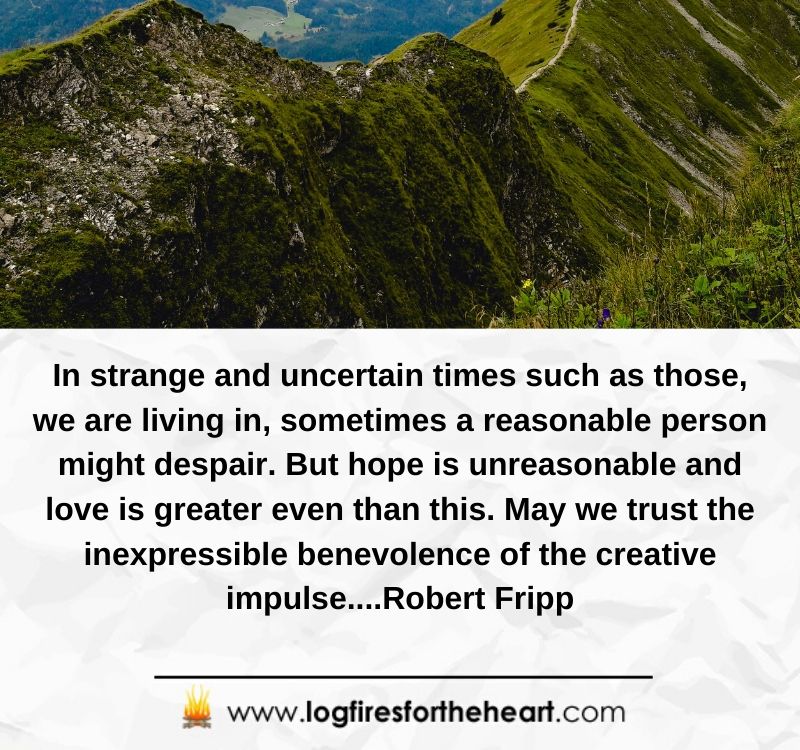 1).   In strange and uncertain times such as those, we are living in, sometimes a reasonable person might despair. But hope is unreasonable and love is greater even than this. May we trust the inexpressible benevolence of the creative impulse…Robert Fripp
Robert Fripp: He is an English musician, producer, and songwriter, who was born in Wimborne Minster, Dorset in England. He is best known as the founder of the progressive rock band King Crimson. His extensive work as a session musician was with noted artists such as David Bowie and Blondie.
————————-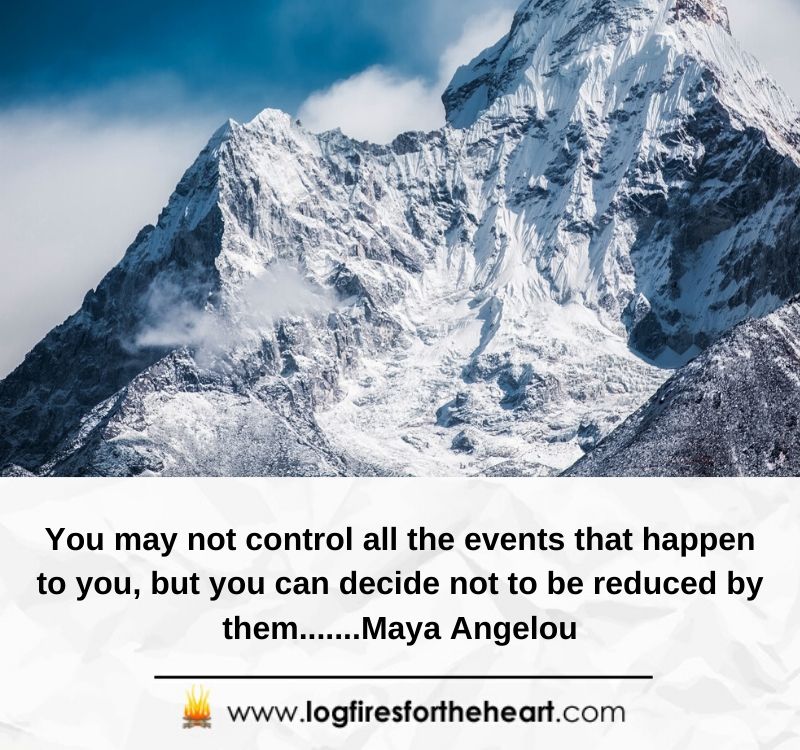 2).   You may not control all the events that happen to you, but you can decide not to be reduced by them…….Maya Angelou
Maya Angelou: She was an American author, poet, singer, and civil rights activist, who was born in St. Louis, Missouri. She is best known for a series of autobiographies, which brought her fame and international recognition.
————————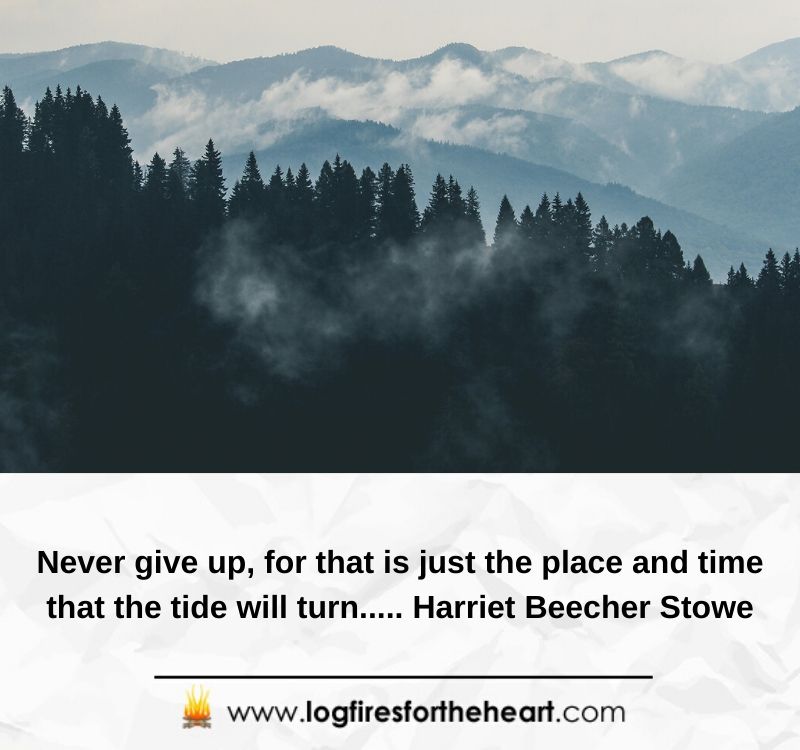 3).   Never give up, for that is just the place and time that the tide will turn….. Harriet Beecher Stowe
Harriet Beecher Stowe:  She was an American author and abolitionist, who was born in Litchfield, Connecticut. She is best known for her novel called Uncle Tom's Cabin, which told of the harsh conditions that enslaved African Americans encountered. The book reached millions and energized anti-slavery in America.
—————————-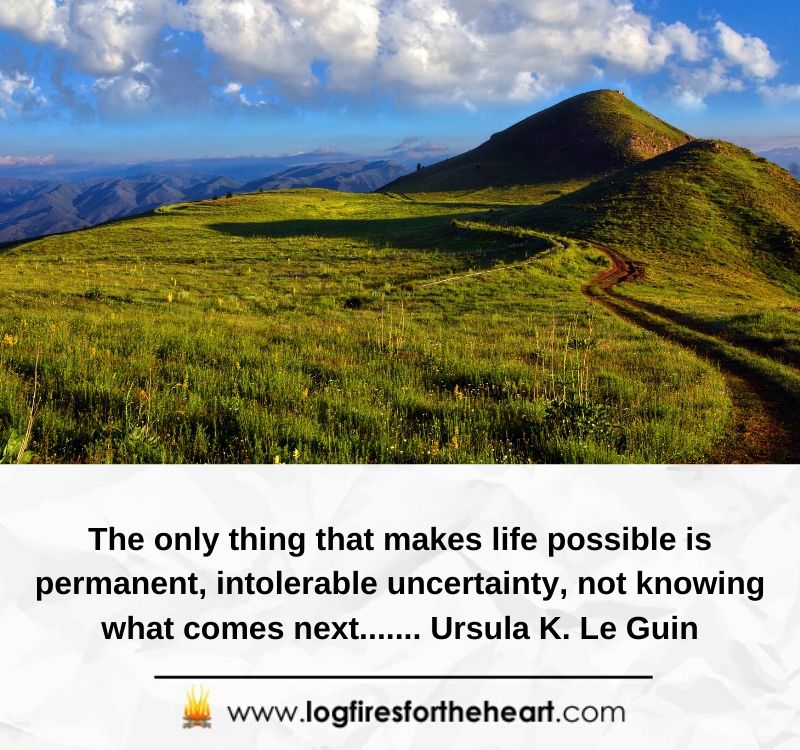 4). The only thing that makes life possible is permanent, intolerable uncertainty, not knowing what comes next……. Ursula K. Le Guin
Ursula K. Le Guin: She was an American author, who was born in Berkeley, California. She is best known for her works of speculative fiction, and her literary career spanned nearly sixty years. She was known as the author of science fiction.
——————————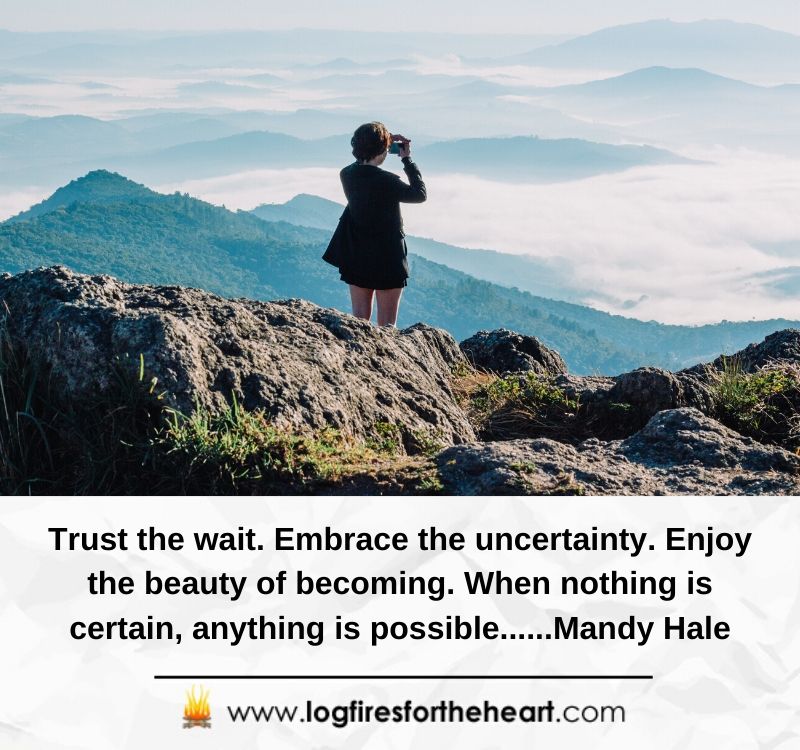 5). Trust the wait. Embrace the uncertainty. Enjoy the beauty of becoming. When nothing is certain, anything is possible……Mandy Hale
Mandy Hale: She is an American author, blogger, and speaker, who was born in Murfreesboro, Tennessee. She became the best-selling author for her book called "The Single Woman" which has been featured on the New York Times Best-Selling list.
—————————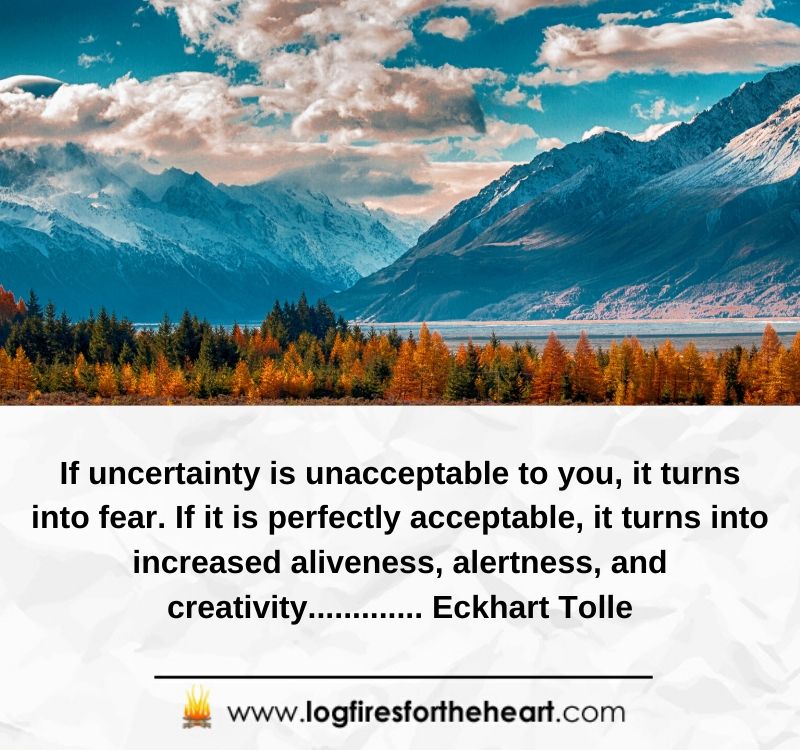 6). If uncertainty is unacceptable to you, it turns into fear. If it is perfectly acceptable, it turns into increased aliveness, alertness, and creativity…………. Eckhart Tolle
Eckhart Tolle: He is a Canadian spiritual teacher, who was born in Lünen, Germany. Best known for his books called The Power of Now and A New Earth, which have sold millions of copies. He has been featured on Oprah.
—————————-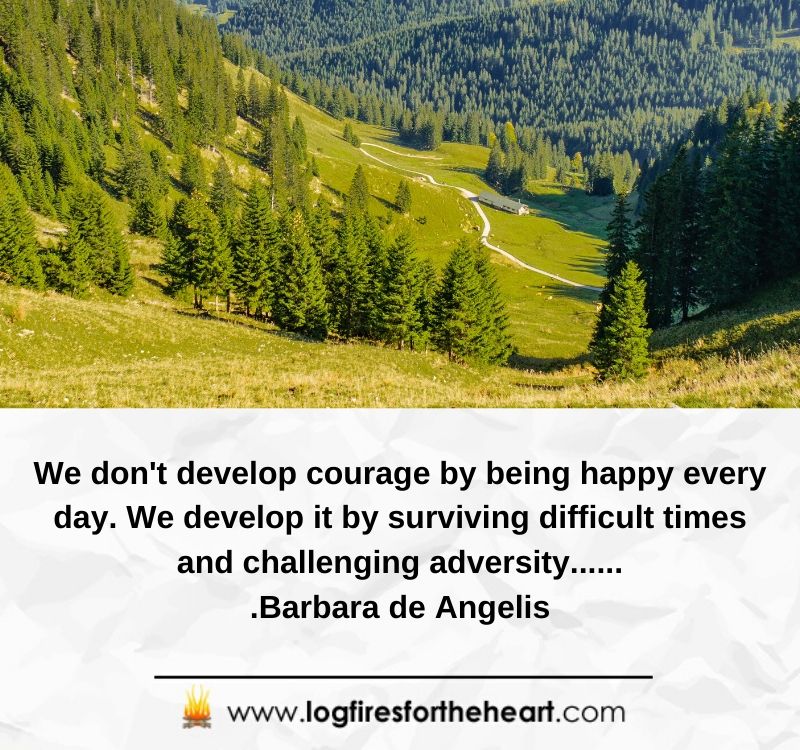 7).   We don't develop courage by being happy every day. We develop it by surviving difficult times and challenging adversity…….Barbara de Angelis
Barbara de Angelis: – born in Philadelphia, the USA in 1954, she is a TV personality, author, and lecturer.
———————–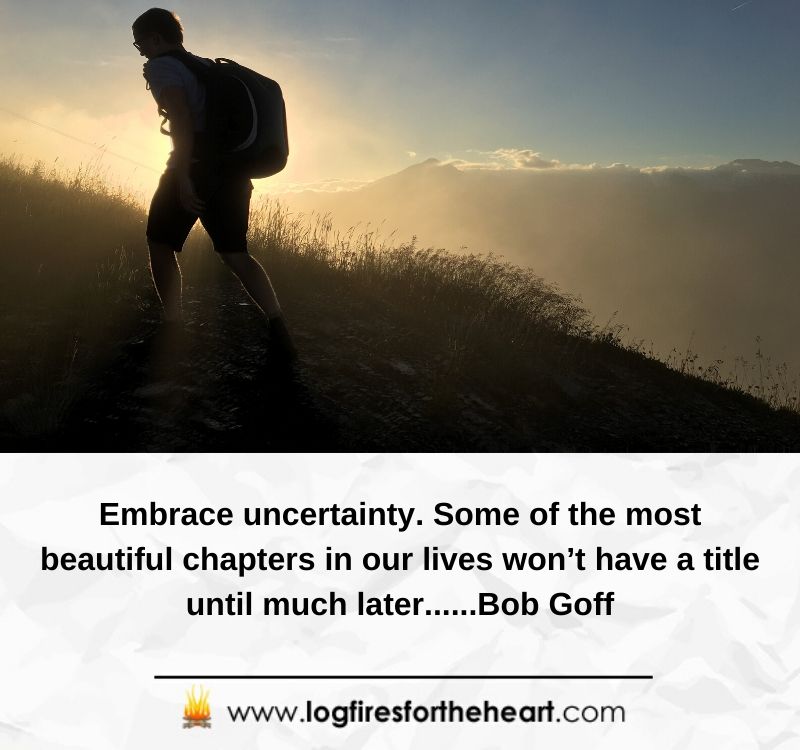 8).   Embrace uncertainty. Some of the most beautiful chapters in our lives won't have a title until much later……Bob Goff
Bob Goff: He is a writer and author who was born in California. Best known for his best-selling book called Love Does.  He founded Restore International, to find daring and productive ways of fighting the injustices committed against children. They promote their work in conflict zones around the world.
—————————-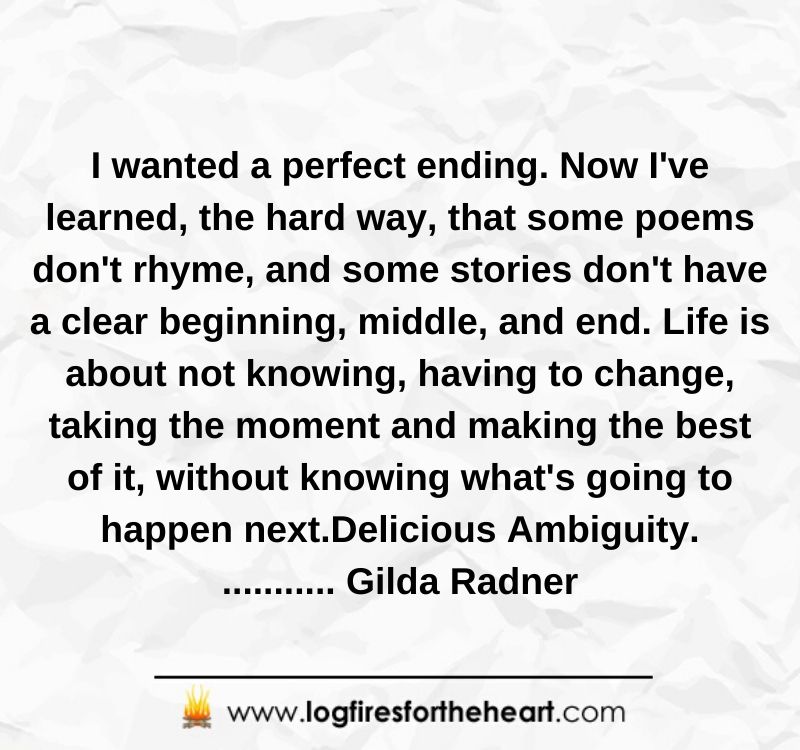 9).   I wanted a perfect ending. Now I've learned, the hard way, that some poems don't rhyme, and some stories don't have a clear beginning, middle, and end. Life is about not knowing, having to change, taking the moment and making the best of it, without knowing what's going to happen next. Delicious Ambiguity………… Gilda Radner.
Gilda Radner: She was an American comedian and actress, who was born in Detroit, Michigan. She was one of the original cast members for the NBC sketch comedy show Saturday Night Live, for which she won an Emmy Award.
—————————-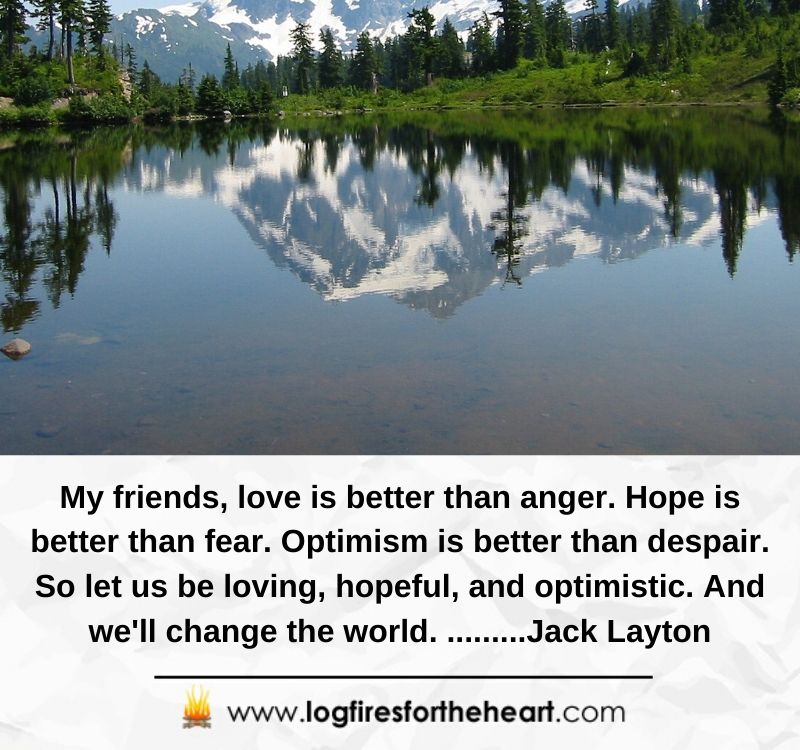 10).  My friends, love is better than anger. Hope is better than fear. Optimism is better than despair. So let us be loving, hopeful, and optimistic. And we'll change the world. ………Jack Layton
Jack Layton: He was a Canadian politician, who was born in Montreal, Quebec. He sat on the Toronto City Council and was then the leader of the New Democratic Party (NDP), which was the Official Opposition.
————————–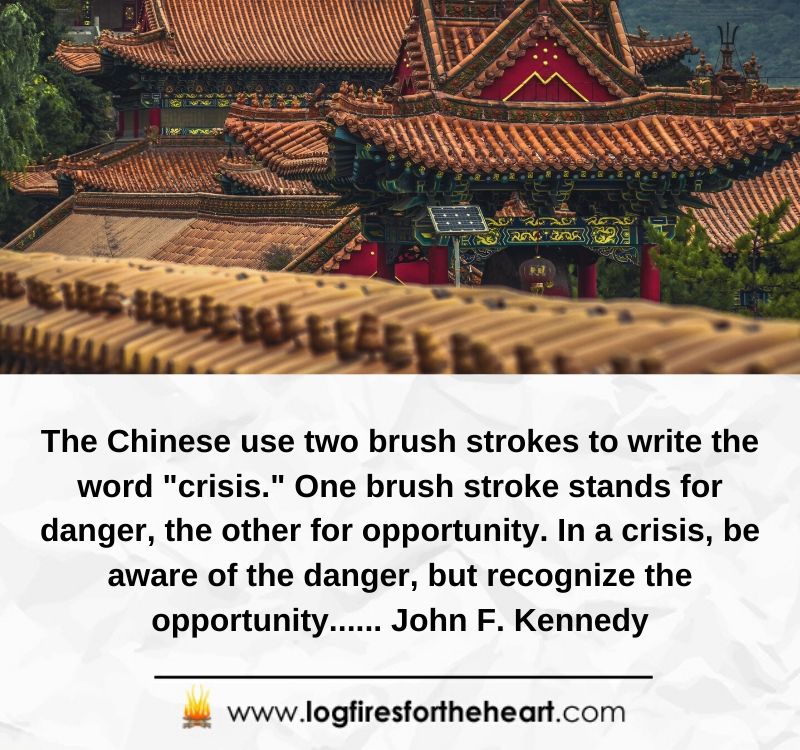 11).   The Chinese use two brush strokes to write the word "crisis." One brush stroke stands for danger, the other for opportunity. In a crisis, be aware of the danger, but recognize the opportunity…… John F. Kennedy
John F. Kennedy:  He was an American politician, who was born in Brookline, Massachusetts. He served as the 35th president of the United States until his assassination in November 1963. During his time as President, he served at the height of the Cold War.
—————————-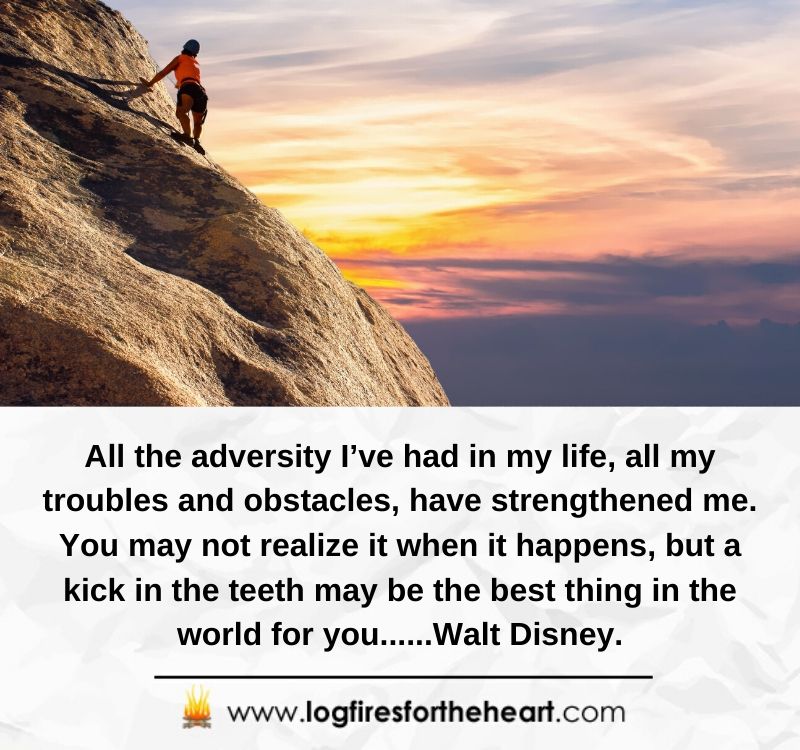 12).   All the adversity I've had in my life, all my troubles and obstacles, have strengthened me. You may not realize it when it happens, but a kick in the teeth may be the best thing in the world for you……Walt Disney.
Walt Disney: He was an American entrepreneur, animator, and film producer, who was born in Chicago, Illinois. A pioneer of the American animation industry, he holds the record for most Academy Awards.
—————————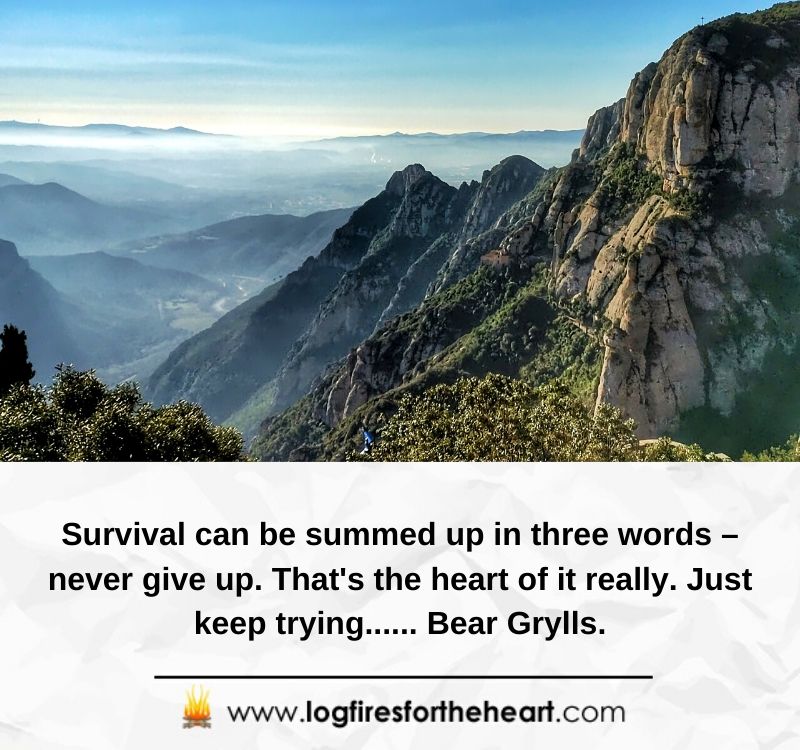 13). Survival can be summed up in three words – never give up. That's the heart of it really. Just keep trying…… Bear Grylls.
Bear Grylls: He is a British former SAS serviceman, survival instructor, writer, and TV presenter, who was born in London, England. Best known for his television series Man vs. Wild. He was appointed the Chief Scout of the United Kingdom and Overseas Territories, and youngest-ever at age 35.
—————————–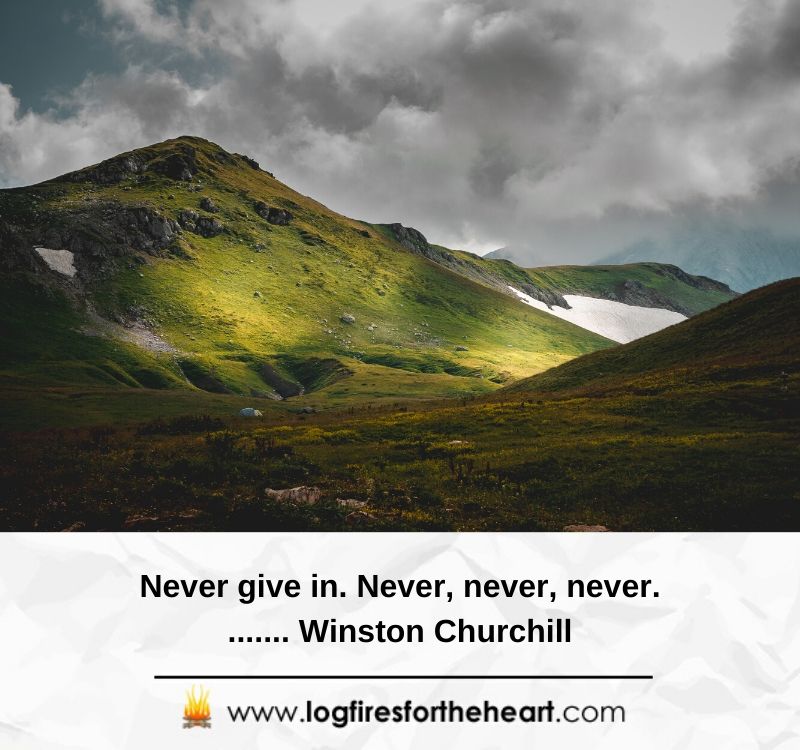 14). Never give in. Never, never, never…….. Winston Churchill
Winston Churchill   –  He was born in 1874 and was the British Prime Minister during World War II, and was famous for his leadership during this significant period. He was also a writer and historian, winning the Nobel Prize for Literature.
————————–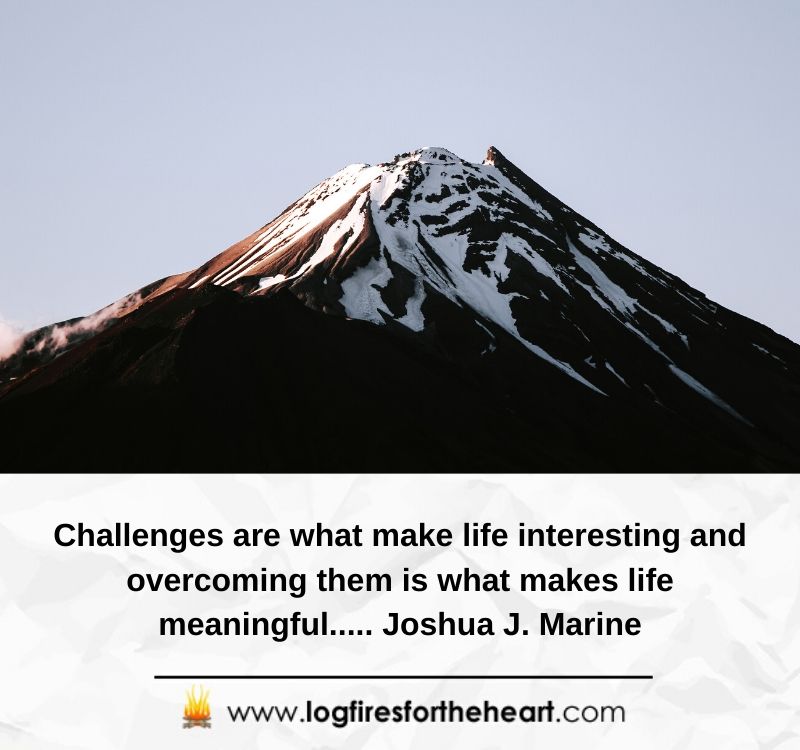 15). Challenges are what make life interesting and overcoming them is what makes life meaningful….. Joshua J. Marine.
Joshua J. Marine: He is an American author who is an author who is best known for his quotes.
—————————-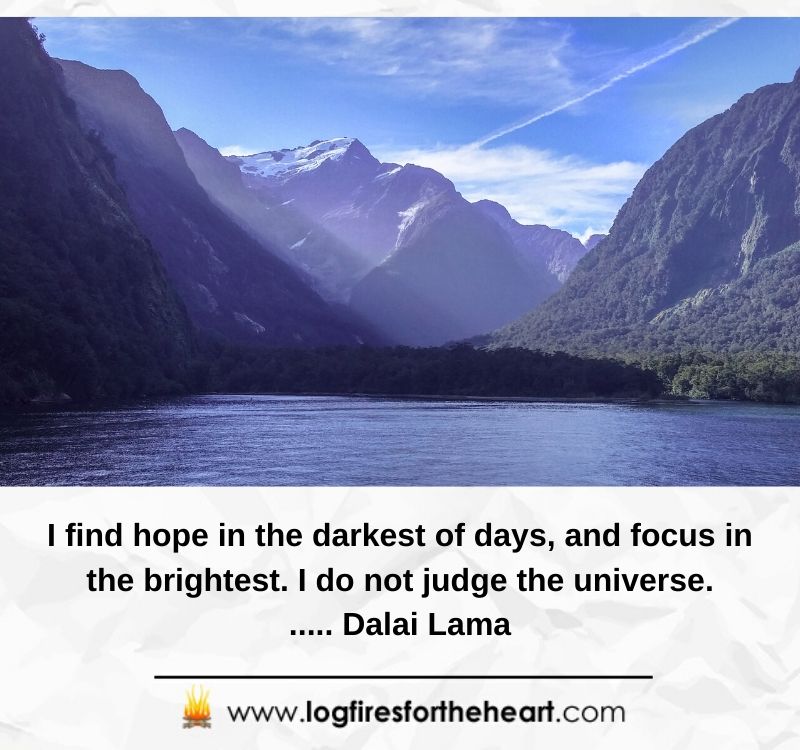 16). I find hope in the darkest of days and focus in the brightest. I do not judge the universe…… Dalai Lama
Dalai Lama: He is a winner of the Nobel Peace Prize and the religious and political leader of the Tibetan people.  His favorite verse is "For as long as space endures and for as long as living beings remain, until then, may I too abide to dispel the misery of the world"
—————————-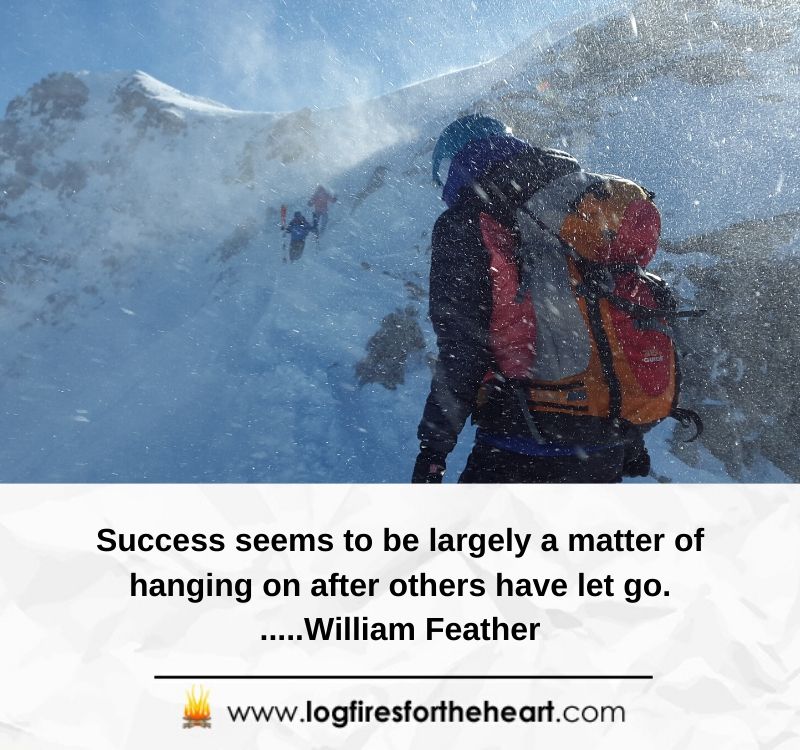 17). Success seems to be largely a matter of hanging on after others have let go……William Feather
William Feather: He was born in Jamestown, New York. He moved to Cleveland where he worked as a reporter for the Cleveland Press.  He also wrote several books plus developed a successful printing business.
—————————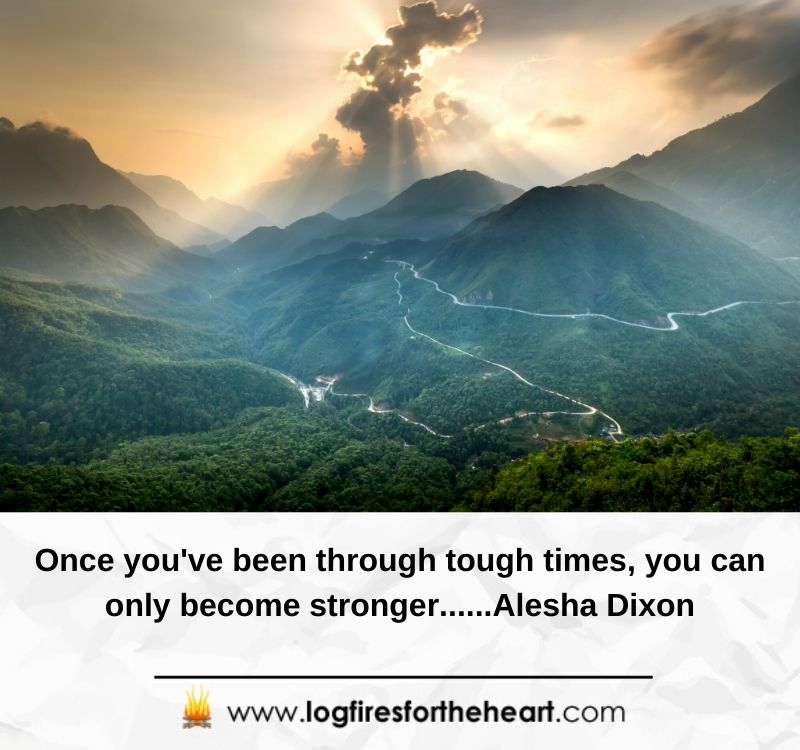 18). Once you've been through tough times, you can only become stronger…….Alesha Dixon
Alesha Dixon: She is an English singer, songwriter, and television personality, who was born in Welwyn Garden City, England. She rose to fame as a member of the all-female R&B group called Mis-Teeq. In 2007, she won Strictly Come Dancing.
————————-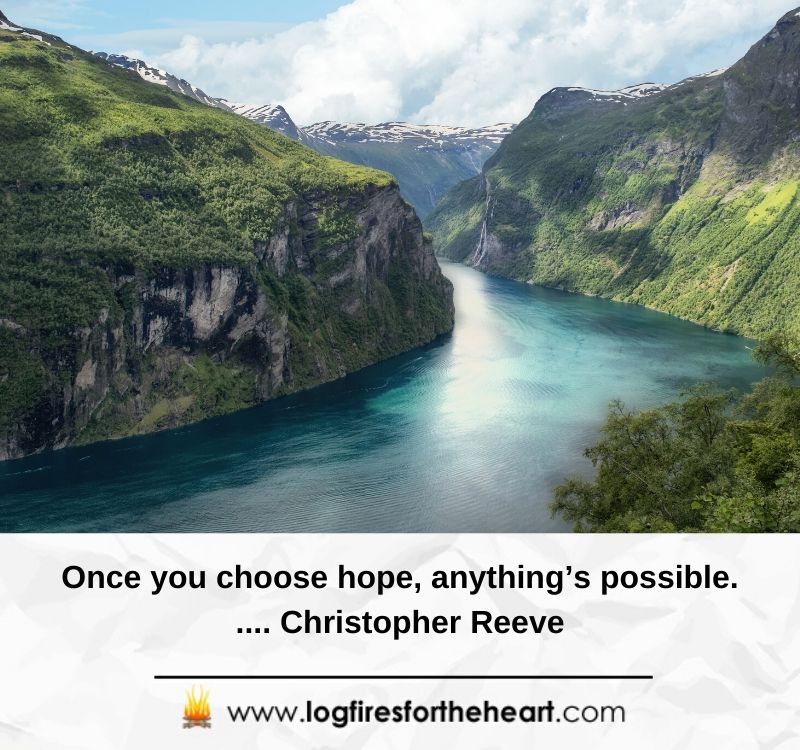 19). Once you choose hope, anything's possible….. Christopher Reeve
Christopher Reeve: He was an American actor, who was born in New York City, New York. He was best known for playing the DC comic book superhero Superman, for which he won a BAFTA Award.
————————-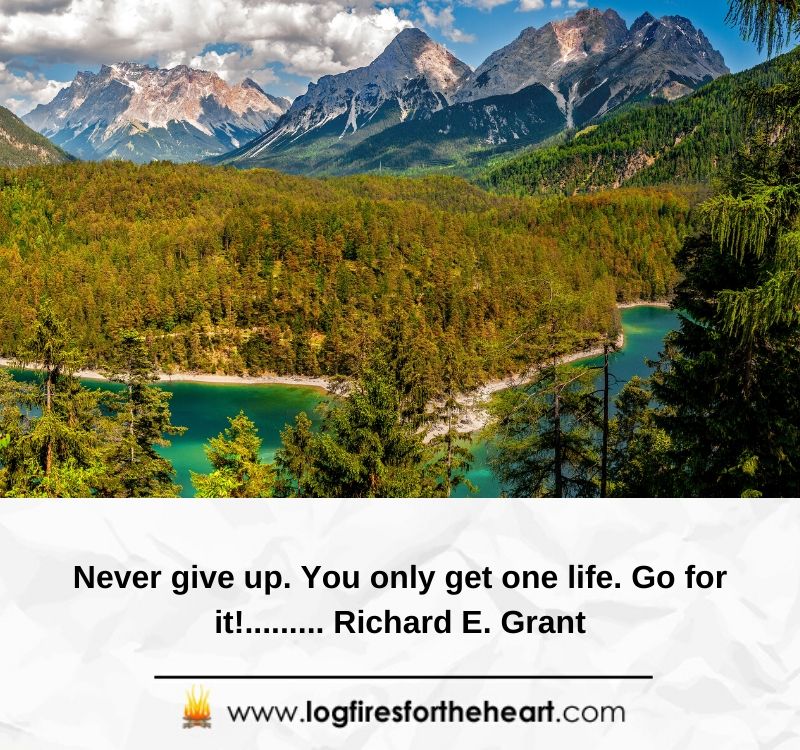 20). Never give up. You only get one life. Go for it!……… Richard E. Grant.
Richard E. Grant: He is a British actor, who was born in Mbabane, Eswatini.He has starred in numerous films, including Bram Stoker's Dracula and Star Wars: The Rise of Skywalker. He has received numerous awards including an Academy Award and Golden Globe.
————————–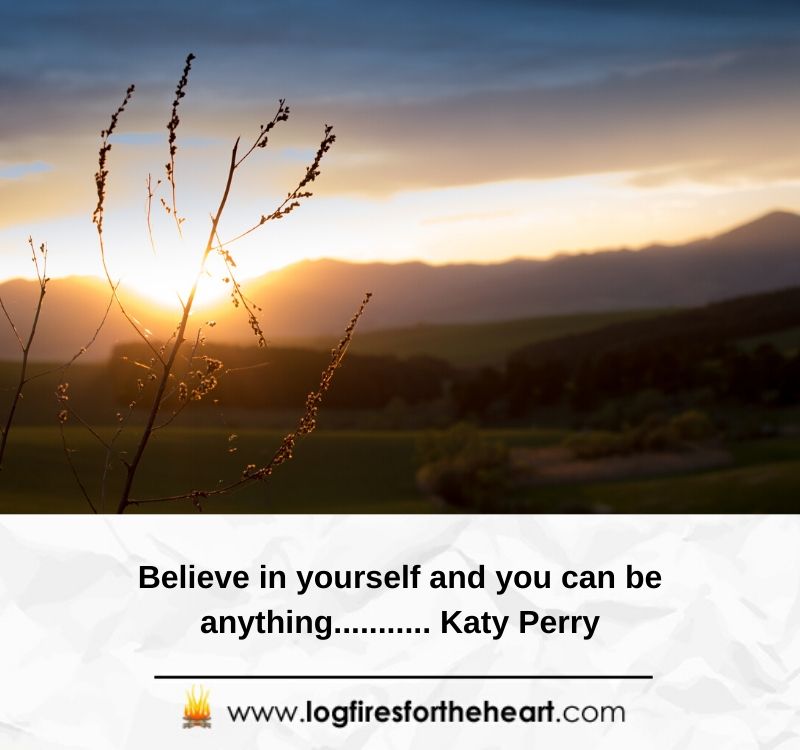 21).  Believe in yourself and you can be anything……….. Katy Perry
Katy Perry: She is an American singer and songwriter, who was born in Santa Barbara, California. She became the first artist with multiple videos to reach one billion views. She has received various awards including Billboard Music Awards and Grammy Award nominations.
———————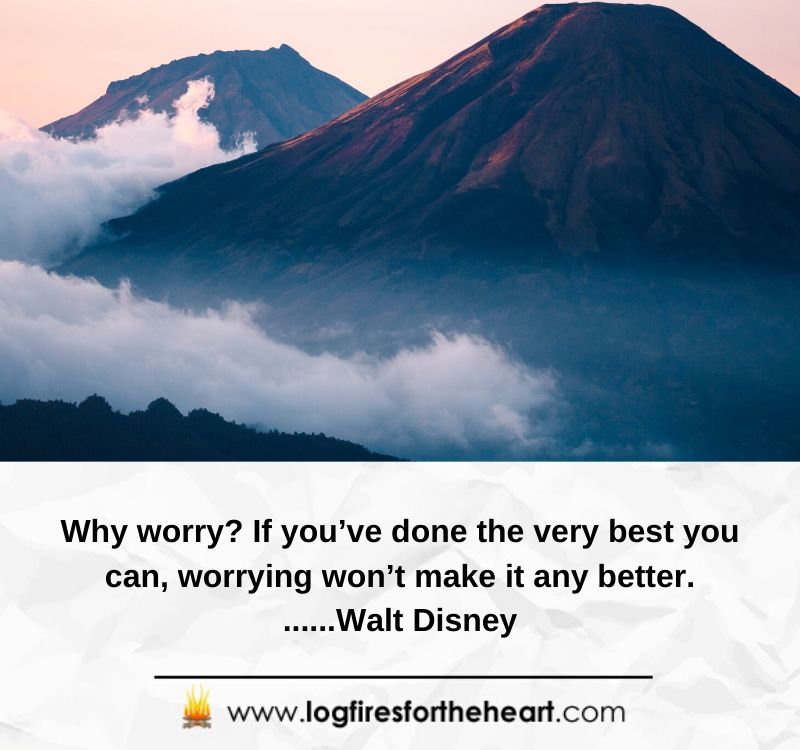 22).   Why worry? If you've done the very best you can, worrying won't make it any better……Walt Disney
Walt Disney: He was an American entrepreneur, animator, and film producer, who was born in Chicago, Illinois. A pioneer of the American animation industry, he holds the record for most Academy Awards.
————————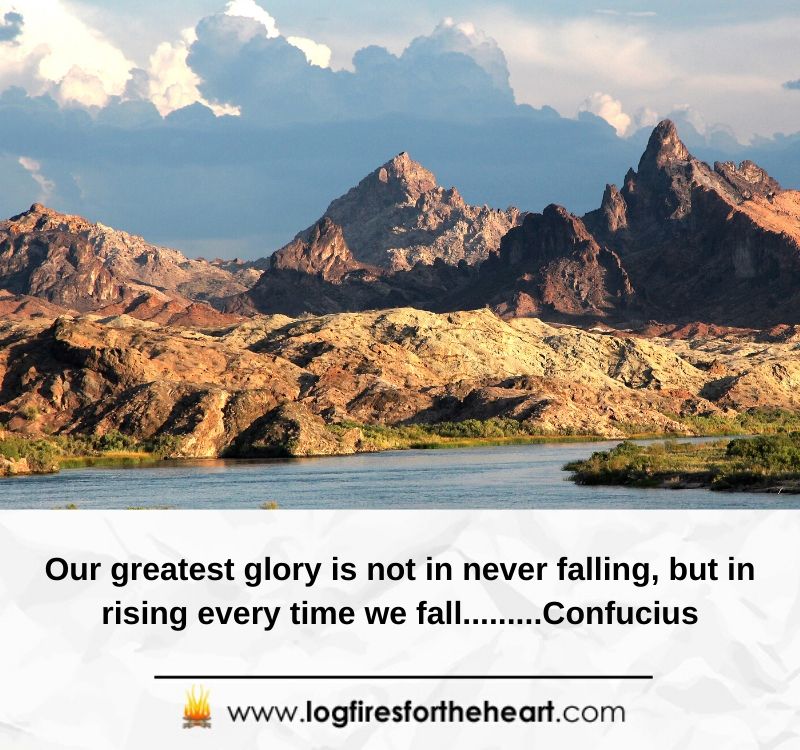 23).  Our greatest glory is not in never falling, but in rising every time we fall………Confucius
Confucius:  He was a Chinese teacher, editor, and philosopher in the Spring and Autumn period of Chinese history. He is also credited with having edited many of the Chinese classic texts including all of the Five Classics.
———————-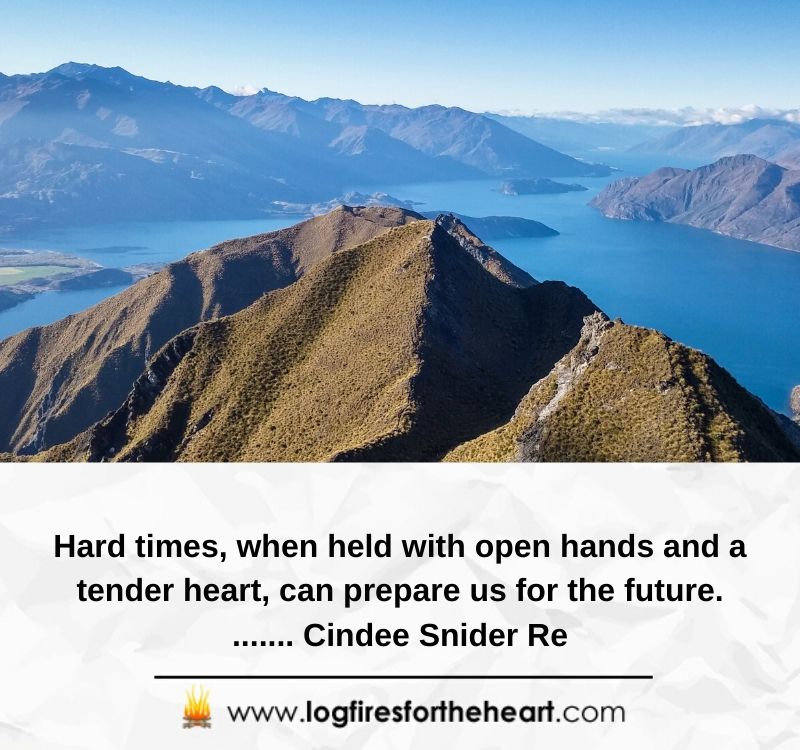 24).   Hard times, when held with open hands and a tender heart, can prepare us for the future…….. Cindee Snider Re.
Cindee Snider Re: She lives in Wisconsin with her husband Tony, and 5 children. Her passions include poetry, photography, and her favorite tea Earl Gray.
——————————-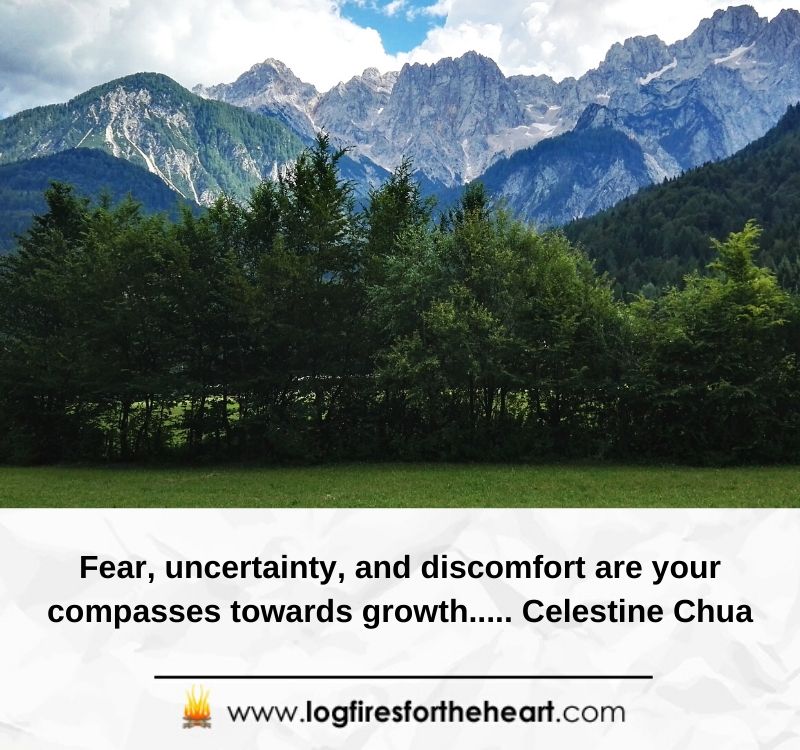 25).  Fear, uncertainty, and discomfort are your compasses towards growth….. Celestine Chua
Celestine Chua: She is the Founder of Personal Excellence where she shares her best advice on how to achieve excellence and boost productivity for your life.
—————————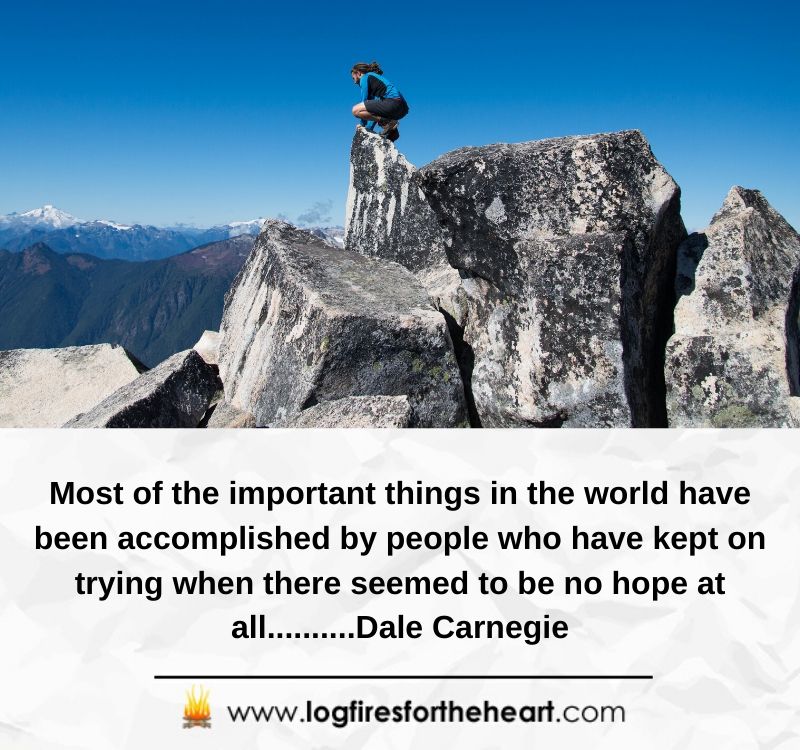 26).    Most of the important things in the world have been accomplished by people who have kept on trying when there seemed to be no hope at all……….Dale Carnegie.
Dale Carnegie: He was a pioneer in public speaking and personality development, who was born in Maryville, Missouri. He became famous by showing others how to become successful. His book "How To Win Friends and Influence People" has sold more than 10 million copies and has been translated into many languages.
————————-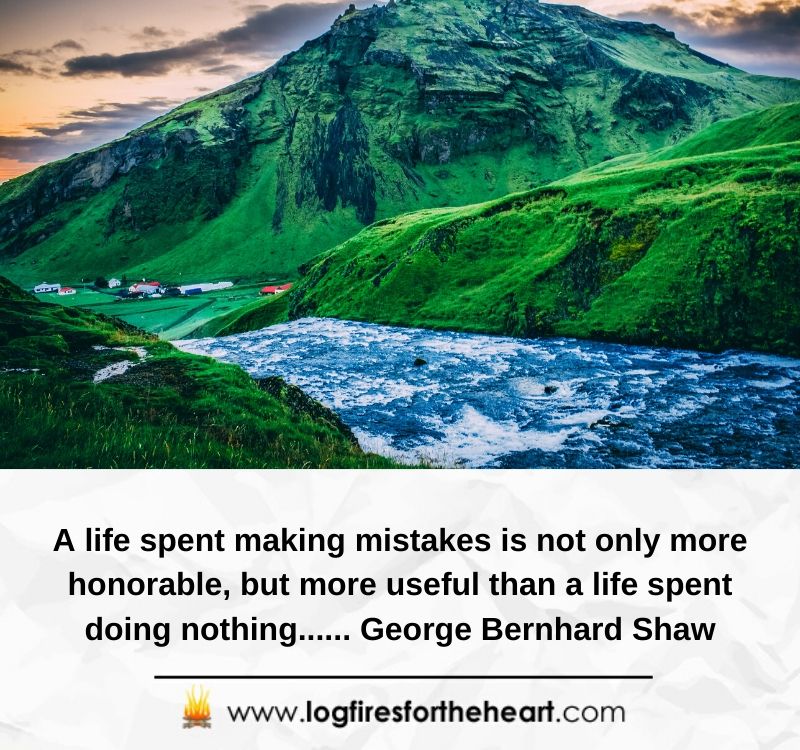 27).    A life spent making mistakes is not only more honorable but more useful than a life spent doing nothing…… George Bernhard Shaw
George Bernhard Shaw: He was an Irish playwright, political activist, and critic who was born in Portobello, Dublin, Ireland. He wrote over sixty plays and played a major influence on Western theatre and politics. He was awarded Nobel Prize in Literature in 1925.
————————–